Barcelona vs. Chelsea: Picking Chelsea's Starting XI to Progress to the Finals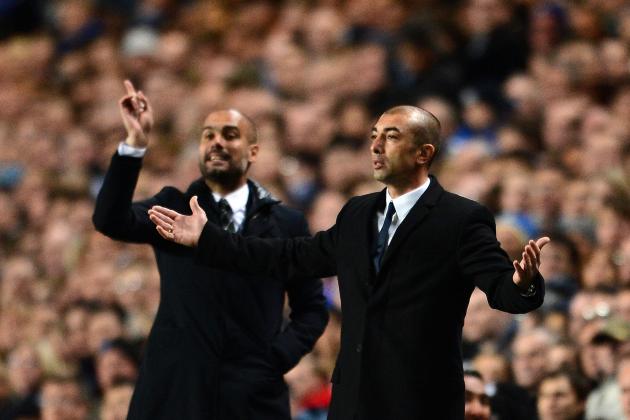 Jasper Juinen/Getty Images

Simply trying to pass the ball into the net will not yield any results. We witnessed Barcelona's possession style of football thwarted by both Real Madrid and Chelsea. While the former has ended all hopes of La Liga glory for the Blaugrana, the latter seek to exact vengeance and cement their place in the final of the 2012 UEFA Champions League.
Chelsea are obviously in the driver's seat, having won the first leg without conceding any goals. A lone goal from Chelsea in the second leg may be enough to send them through, as Barcelona would have to score at least three—a task much easier said than done.
Furthermore, Chelsea rested eight of their key personnel in the game against Arsenal—besides Gary Cahill, John Terry and Petr Cech, all the other players that started against Barca were rested.
However, Chelsea should not try to simply "park the bus," as Barcelona will figure out a way to compete.
After the first game, I was thinking of what kind of formation might offer Chelsea a tactical advantage in the second leg, and I thought that a 4–4–3 formation with Didier Drogba, Fernando Torres and Ramires with Juan Mata playing centrally might be best.
But, after witnessing Torres' performance against Arsenal, I think a 4–5–1 formation might work well for Chelsea.
Here's picking a Starting XI to put Chelsea through to the finals.
Begin Slideshow

»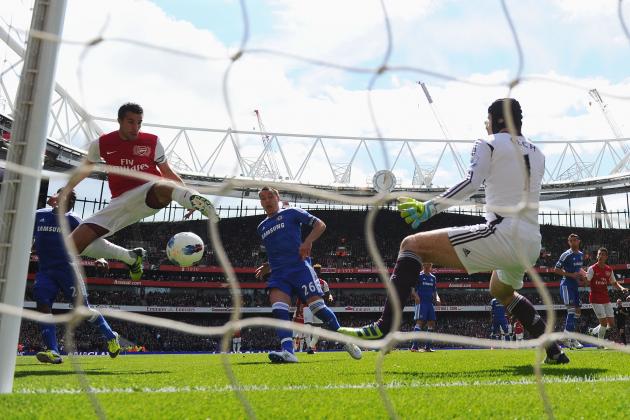 Mike Hewitt/Getty Images

Petr Cech will definitely be the goalkeeper. For such a crucial fixture, he will have to carry on his superb goalkeeping form to send Chelsea to the finals.
Cech has been in sensational form in the last couple of months, and he rose to the occasion yet again against Barcelona and made several world-class saves.
Most notable was his stop in the 86th minute when Carles Puyol flicked the ball off of a Lionel Messi free kick which looked destined to go in. But, Cech got down low and made a remarkable save.
Throughout the night, he was sharp and agile, and he dealt with all threats with ease and efficiency.
Let's hope he is his usual industrious self against Barcelona.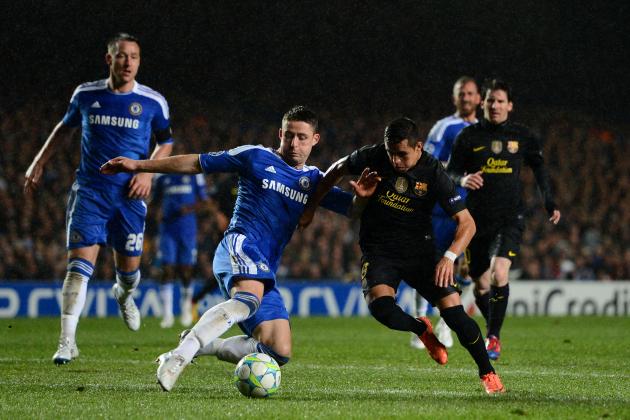 Jasper Juinen/Getty Images

Left-Back: Ashley Cole
Roberto Di Matteo rested a number of key players in the game against Arsenal and Ashely Cole was one of them; he only made a brief cameo towards the end.
While Ryan Bertrand performed beyond expectations, Ashley Cole will be deployed against Barcelona.
Centre-Back: John Terry and Gary Cahill
Against Barcelona, Chelsea owed a lot to their tidy defensive work throughout the night.
Especially exceptional was the center-back pairing of John Terry and Gary Cahill. There had been some questions raised about Gary Cahill's defensive abilities when he signed for Chelsea from Bolton. However, it's safe to say that he has been a great signing and has brought solid defensive play to the game.
Both, Terry and Cahill were equal to the task of neutralizing the offensive play of Barca and made crucial interceptions which left Barcelona completely frustrated.
Right-Back: Branislav Ivanovic
Branislav Ivanovic must start and will start.
Let's face it, Jose Bosingwa is a liability, and he has subpar defensive acumen, although he can be quite threatening going forward.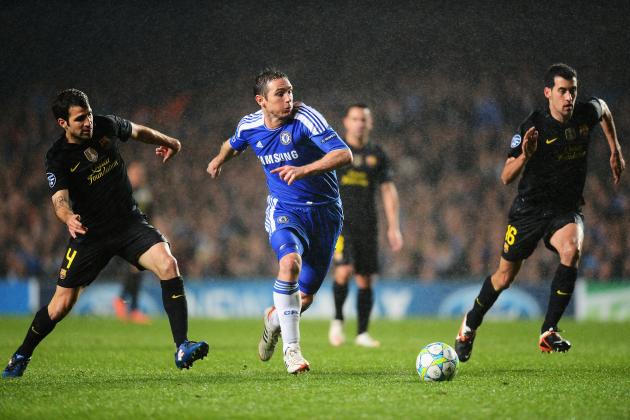 Mike Hewitt/Getty Images

Defensive Midfielders: John Obi Mikel and Frank Lampard
It was Frank Lampard who triggered the attack that led to Chelsea's goal against Barcelona.
Expect him to start in the second leg as well, as his presence is a must in a game of such magnitude. His wealth of experience can be quite an advantage for the men in Blue. Furthermore, he can be the key personnel once again when a result needs to be ground out.
It was a toss up between John Obi Mikel, Oreul Romeu and Michael Essien, but I feel Di Matteo will employ Mikel to partner alongside Lampard. Mikel has looked sharp in the past few weeks, but don't be surprised if Essien starts.
Attacking Midfielder Right and Left: Ramires and Salomon Kalou
Ramires can inject the squad with bountiful energy and is a potent threat going forward. His presence of mind allowed him to play the square ball to Didier Drogba who, in turn, scored the only goal against Barcelona.
He was also rested against Arsenal and will surely start.
At the left, Salomon Kalou represents a good option, as he might allow Chelsea to launch a swift counter-attack. However, he cannot shrug off defensive duties and needs to track back and help out his fellow players.
Attacking Midfielder Center: Juan Mata
Juan Mata was a non-entity in the game against Barcelona.
Expect him to start in the center this time and serve as the pivot for the Chelsea side.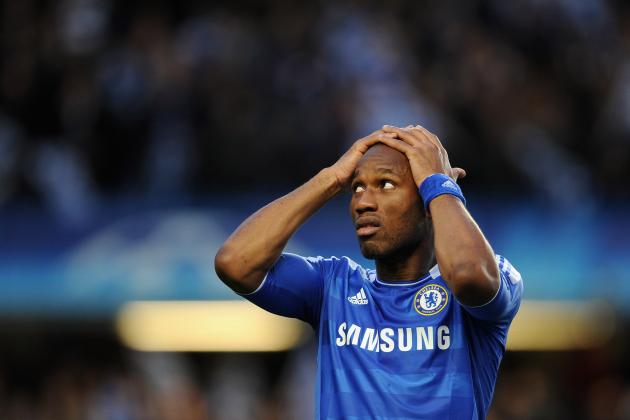 Michael Regan/Getty Images

Didier Drogba
Didier Drogba has to start.
In the first leg, his overall play, especially his physical tussles with the back line of Barcelona, was indeed required, and he served as a great target for fellow players. His holding off the ball was simply phenomenal and he drew in defenders like a flame to moths.
Drogba, of course, also got the crucial goal.
He will be needed due to his track experience in the Champions League and his reputation for delivering during the most crucial of times.
One thing he does need to refrain from doing, though, is going down too easily and play-acting. It's a shame.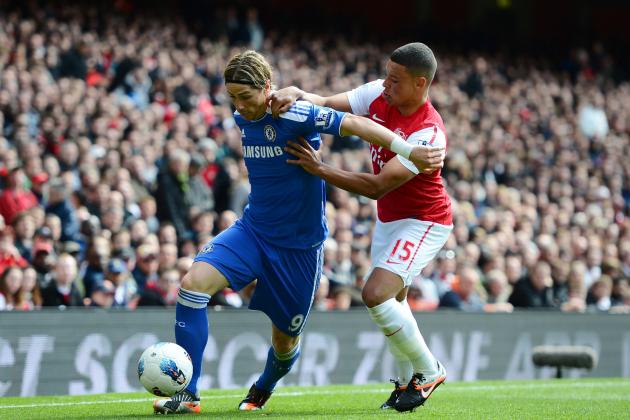 Mike Hewitt/Getty Images

The following substitutes will be present:
Ross Turnbull
David Luiz
Michael Essien
Oriel Romeu
Florent Malouda
Raul Meireles
Fernando Torres
Follow me on twitter: @BrenGoetze