Chelsea FC: 8 Realistic Goals for 2012-2013 Season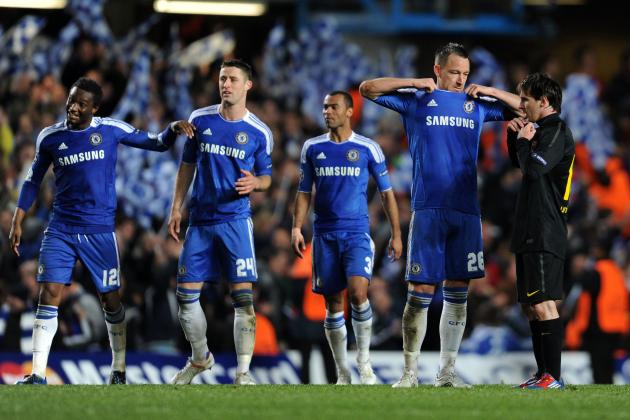 Michael Regan/Getty Images

It has been a strange season at Stamford Bridge.
After the initial excitement of Andre Villas-Boas' arrival, things started to go into a rapid decline, sparking talk of a real crisis at Chelsea.
Roman Abramovich then decided that sacking the young manager was the best move, and assistant manager Roberto Di Matteo stood in to take over the reins.
Since the Chelsea legend has been the boss, a miraculous turnaround has occurred, with Chelsea looking a new team and a force to be reckoned with once again.
The Blues are still in a less-than-comfortable position in the league, sitting outside the top four, but with an FA Cup final and a famous win over Barcelona on the cards, there are definitely positives to take from an up-and-down season.
With some stability back in the side, what can Chelsea realistically hope to aim for next season?
Begin Slideshow

»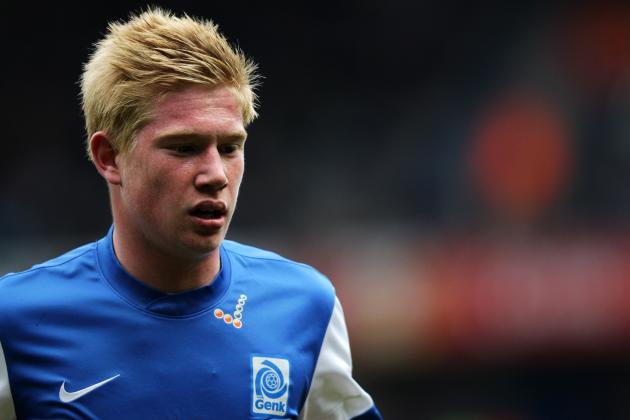 Dean Mouhtaropoulos/Getty Images

In the last few months, Chelsea's old guard have silenced all critics who said they were past it.
Drogba, Lampard and Terry have led the side and helped massively in the miraculous turnaround under Roberto Di Matteo.
But the fact remains that these players are coming to the twilight of their careers, and suitable replacements will need to be woven into the squad.
The sooner the better, really, because Chelsea don't want a situation where the older players have left and the youth following them aren't at the level needed to compete at the top level.
Chelsea have acquired some really exciting young talent, some of whom have gone out on loan and really impressed.
I wouldn't suggest bringing all these back to Chelsea and throwing them in at the deep end, but something needs to be done to get the perfect balance between youth and experience, and I have a feeling Di Matteo could be the man to do this.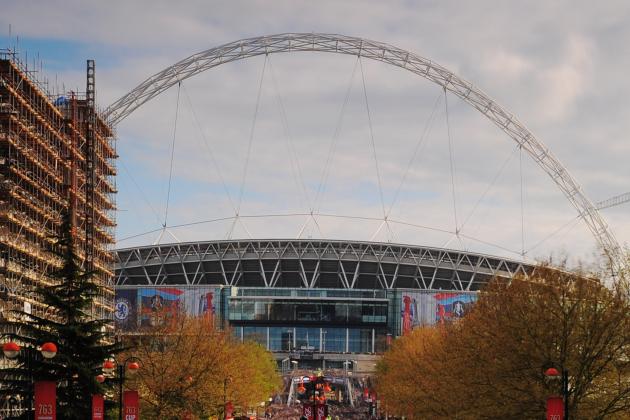 Mike Hewitt/Getty Images

This may seem a bit premature, considering they still have to overcome Liverpool at Wembley in this years FA Cup final, but this is definitely a winnable tie with Liverpool going through a spell of poor form at the moment.
If this were to happen, it would be step one of the plan, but retaining it next season would be a much bigger task.
Once again, it is not out of Chelsea capabilities, and the Blues usually perform well in the FA Cup and take it more seriously that some of the bigger Premier League clubs tend to.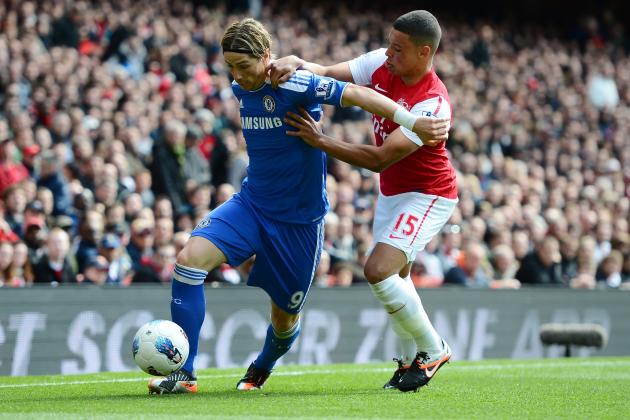 Mike Hewitt/Getty Images

Torres' lack of goals has become a worldwide phenomenon, with jokes and websites set up dedicated to it.
Despite this, we have seen an improvement in his play and his demeanour on the field.
He is not back to his best yet—not even close—but the signs are there that he has the ability to return to the form that used to strike fear in to the hearts of defenders everywhere.
Torres needs to finish out this season strongly and have a good preseason campaign to get some more confidence back into his play, and the manager needs to let the Spaniard know that he has faith in him and is behind him all the way.
With this, and with Drogba perhaps leaving in the summer, Torres will get more game time, and hopefully that means more goals (fingers crossed).
And with that, let all Chelsea fans take a moment to reflect on his goal against Barcelona—beautiful.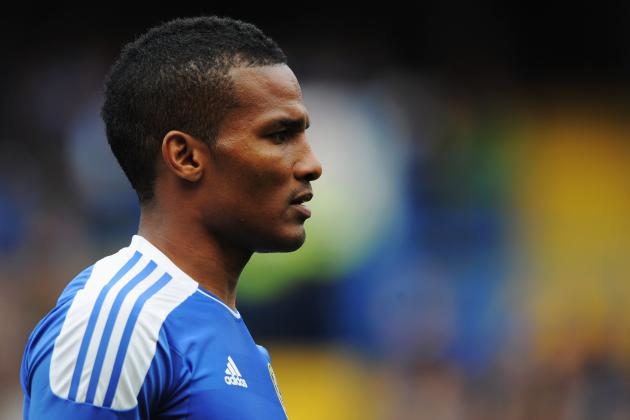 Michael Regan/Getty Images

In order for a transfer window to be deemed successful, the right players need to come in, and on the flip side the right players need to be shipped out.
Chelsea do have a strong squad, but there are some players who have proven not good enough or too inconsistent to merit an extended stay at Stamford Bridge.
Players such as Malouda and Bosingwa have been good servants to the club, but I think that they need to be replaced with younger, more talented players.
A few weeks ago, I would have added Kalou to the list of players that need to go, but Di Matteo seems to like him, so he will probably be offered the chance to stay.
If Malouda and Bosingwa are sold, then top-quality replacements need to be lined up. The players I have in mind are Gregory van der Wiel and someone like Eden Hazard. Both class acts who could bring a lot to the side.
Aside from these two, Chelsea will probably be on the lookout for a top striker to add to their ranks. With Drogba leaving still a big possibility, the goalscoring duties will on on Fernando Torres' fragile shoulders.
Cavani looks to be a good option, but he won't come cheap.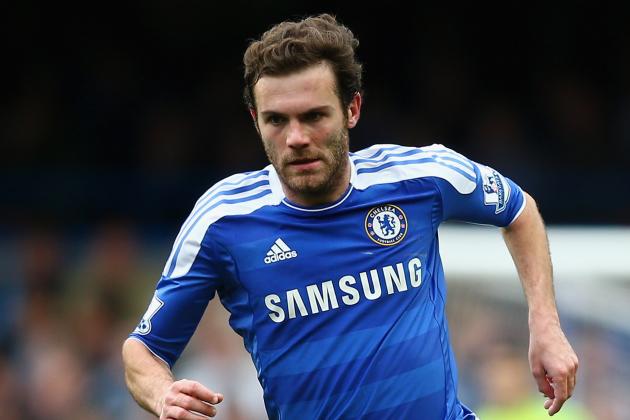 Clive Mason/Getty Images

Chelsea's style of play has come under some scrutiny recently, especially during the Champions League encounter with Barcelona.
While Chelsea didn't have many options but to defend against Barca, I'm sure a lot of Blues fans would like to see them playing more "beautiful" football in the Premier League.
Mata has added a spark of flair to the side, but going forward Chelsea have looked slow at times and tend to dawdle on the ball longer than is needed.
Hopefully, if the recent run of decent performances can continue through to next season, then Chelsea will have some confidence in their own attacking play.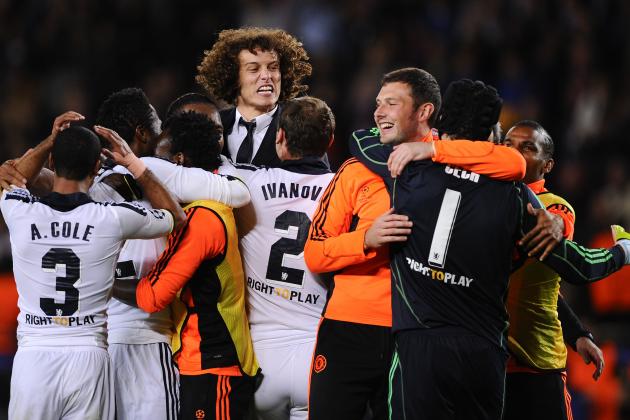 David Ramos/Getty Images

Chelsea's league position looked to be putting their participation in next season's Champions League in jeopardy.
This was until Chelsea put in one of the greatest performances in the club's history to knock Barcelona out of the competition.
Now Chelsea are just one match away from Champions League glory, a trophy that everyone at the club has been longing to get their hands on.
If they do manage to beat Bayern Munich on their home turf, or somehow claw their way back into the top four in the Premier League, then Chelsea will be a team to be feared by everyone in next season's Champions League.
They have shown that they are not a team that will roll over against anybody, and any team who takes them lightly will live to regret it.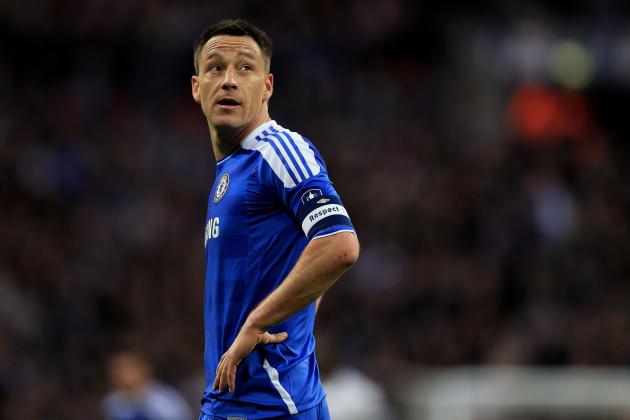 Clive Rose/Getty Images

Chelsea find themselves in danger of missing out on Champions League qualification altogether.
They aren't sitting too pretty in the table, currently in sixth position, relying on other teams to drop points if they are to grab a place in the top four.
Earlier in the season, Chelsea were dropping points left, right and centre.
At one point, they won only two from 10 games. This was, of course, during Andre Villas-Boas' time in charge, and since he's left, Chelsea have looked a different side.
If Chelsea had played the whole season as they have done in recent weeks, they would be comfortably in the top three, perhaps even challenging for the title.
So, if they can carry their current form into next season, it could be a much better league campaign than this this year's.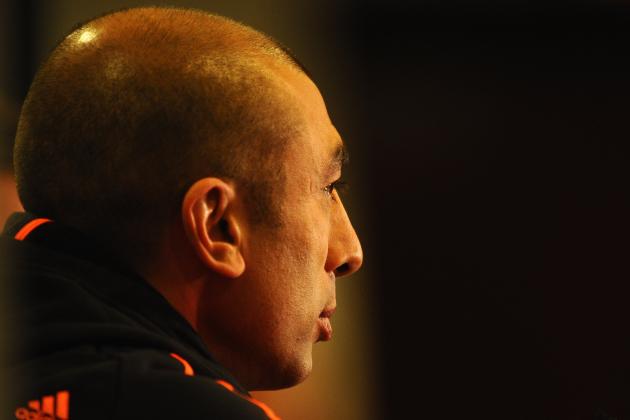 Mike Hewitt/Getty Images

For most clubs, this wouldn't be seen as a goal, but at Chelsea there has been a revolving door on the manager's office since Roman Abramovich took over.
Roberto Di Matteo has impressed everyone with the way he has handled the high-pressure job he now has at Chelsea, but it is still unclear as to whether he will be offered the role on a full-time basis.
Whether Chelsea opt to stick with Di Matteo or find a new manager, they will need to bring in someone with experience, because as we saw with Villas-Boas, not every manager can handle it at Stamford Bridge.
If the team can play well and find some stability, then I can see the manager next season getting some time and breathing space to take the side in the direction he wants them to go.