UFC on Fox: Nate Diaz and 5 Fighters Who Have Turned Their Careers Around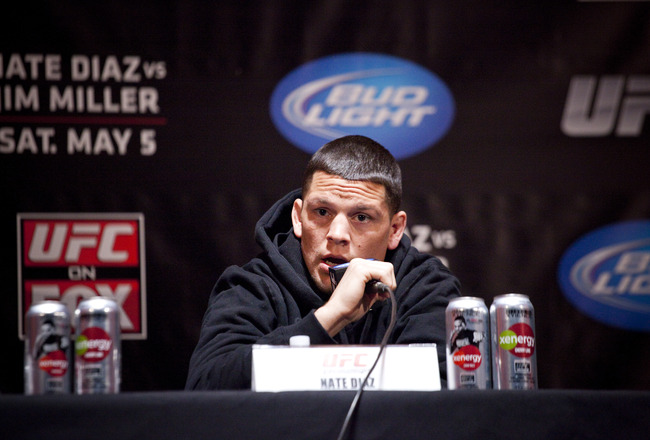 Michael Nagle/Getty Images
Despite starting his career in the Octagon with five straight victories, it appeared as if Nate Diaz was destined for gatekeeper status after losses to Clay Guida, Joe Stevenson and Gray Maynard back in 2009 and early 2010.
The younger brother of welterweight stud Nick Diaz has earned his stripes on his own and has continued to grow as a fighter with every bout. Who would have predicted that Diaz would outclass Takanori Gomi in the striking portion of their September fight? With the breakout year that Donald Cerrone had, it was surprising to many that Nate would spend three rounds dismantling the former WEC star.
When Nate Diaz takes on Jim Miller in the main event of UFC on Fox 3, he has the opportunity to show the world that he has completely turned his career around.
Here is a look at some current UFC fighters who, like Nate, have been able to put their careers back on the right track.
Mark Hunt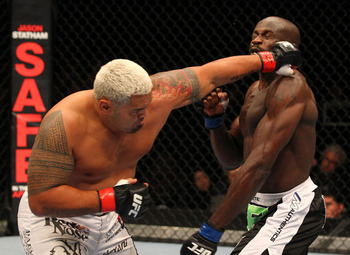 Looking at Mark Hunt's MMA career, you can understand why several questions arose when he signed with the UFC back in 2010. Despite holding victories over PRIDE superstars Wanderlei Silva and Mirko Cro Cop, Hunt was riding a series of five fights in which he was stopped within the first round.
A familiar tune played when fans saw the Super Samoan submitted by debuting heavyweight Sean McCorkle in only 67 seconds.
Hunt went from a punchline to a contender since that time, as he has gone on to decisively win his last three bouts against escalating levels of competition. In the process, he has become the poster boy for career resurgence.
The latest feather in Hunt's cap came last night when he quickly defeated heavyweight Cheick Kongo, knocking out the enormous Frenchman in the first round. Not only was hunt a sizable underdog, but Kongo had never previously been knocked out. This KO put the rest of the division on notice that Hunt is here to stay.
Hunt fans around the world rallied to score the Samoan a title shot at UFC 146 when Alistair Overeem was forced out of the bout. Although he didn't get the shot, Dana White must have taken notice of Hunt's ever expanding fanbase as followers bombarded the UFC president with tweets requesting the title fight.
Hunt instead takes on Stefan Struve next month in a bout that will allow us to see if he can handle a heavyweight with a superior submission game. If he is successful, expect to see Hunt in a No. 1 contenders bout.
Tim Boetsch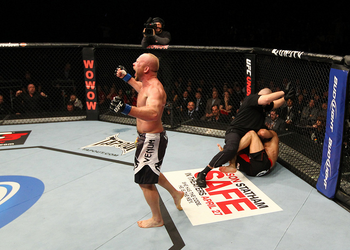 Before his drop to Middleweight, Tim Boetsch had achieved a pedestrian record of 3-3 inside the Octagon. In early 2009, Boetsch was dropped from the UFC roster after a loss to Jason Brilz, but a string of wins on the independent circuit earned The Barbarian another shot at the big leagues.
Once Boetsch figured out that 185 was where he needed to be, he has found considerable success. In his first two appearances, Boetsch dominated Ultimate Fighter Kendall Grove and Nick Ring. However, his biggest achievement came at UFC 144 when he knocked out longtime contender Yushin Okami.
Going from the unemployment line to top-10 status in less than two years is the kind of story that inspires people. Boetsch has a comeback trail that leads to Michael Bisping this summer. If he finds a way to pass that test, we will have a contender on our hands.
Dennis Siver
When German kickboxer Dennis Siver made his first run in the UFC, he received a pink slip after a string of fights where he amassed an uninspiring record of 1-3.
Siver knows that few fighters are lucky enough to get a second chance, so when the UFC opened the door to a return, he made the most of the opportunity. Siver has won eight of his 10 fights since returning to the biggest organization in the world and scored four fight night awards in the process.
Headed into his October fight with Donald Cerrone, Siver was on the cusp of lightweight title contention after securing wins over Spencer Fischer, George Sotiropoulos and Matt Wiman.
Now fighting as a featherweight, Siver looked good in his divisional debut against Diego Nunes.
Fabricio Werdum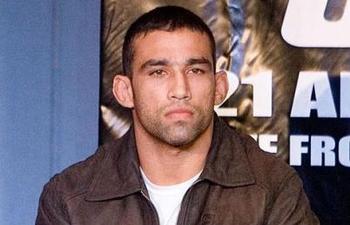 When debuting heavyweight Junior dos Santos knocked out PRIDE veteran Fabricio Werdum in only 81 seconds, the UFC didn't waste time in handing Vai Cavalo a pink slip after a disappointing 2-2 stint inside the Octagon.
Moving to the smaller Strikeforce organization, Werdum stayed active by submitting the unranked Mike Kyle and winning an uninspiring decision over Antonio "Bigfoot" Silva. Despite a notable record of 13-4-1 and grappling credentials that rival certain members of the Gracie family, it seems that the world forgot about Fabricio.
On June 26, 2010, Fabricio Werdum changed that when he shocked the world by submitting the No. 1 heavyweight in the world, Fedor Emelianenko, in only 69 seconds.
Werdum was immediately a member of the elite circle of heavyweights once again. He alternated losses and wins against Alistair Overeem and Roy Nelson in his last two bouts, but his most recent performance was both imposing and impressive enough that fans are clamoring for a bout with a top-tiered UFC heavyweight.
At UFC 147, Werdum will try to shut down the momentum of Mike Russow, who is currently amid an 11 fight winning streak, including four bouts in the UFC.
Keep Reading