Kansas Basketball: Why the Jayhawks Will Be Back with a Vengeance Next Season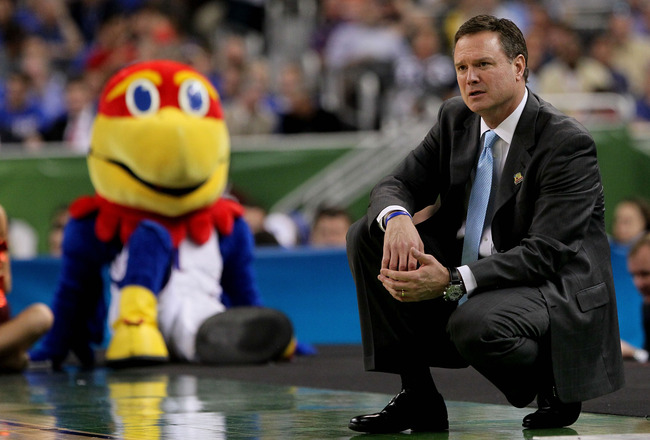 Chris Graythen/Getty Images
When it comes to college basketball, only a few programs can claim to be members of the fabled "elite." Kansas easily makes the cut with room to spare, owning a position as a member of the "club" for decades now.
Unfortunately for the Jayhawks this past season, however, they were unable to overcome the youth and talent of another "elite" member, the Kentucky Wildcats. After losing in the national championship game, Kansas must trudge back to Lawrence and prepare for another year in the Big 12.
As many might tell you, however, programs have either two directions to go from this point after a loss as such. They can shut down, power off, and hope for some phenomenal talent to come their way and, in turn, help them resurface in the college basketball world.
Or they can take out all the stops, go full-throttle ahead and take vengeance by bringing home the title next season. The college basketball community has seen both, with UCLA acting as a prime example for the first and North Carolina showing up as a perfect example for the second.
Kansas is, by all means, the latter. Here are five reasons why the Jayhawks will be back next year with a chip on their shoulder and something to prove.
History of Consistency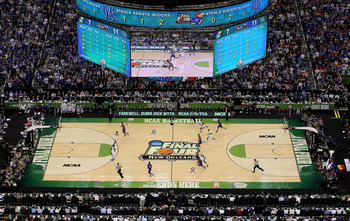 Chris Graythen/Getty Images
From the perspective of an outsider, Kansas has to be considered one of the most consistent programs in the country. The Jayhawks have made the NCAA tournament every year since 1984, excluding the tainted 1989 season caused by Larry Brown's recruiting violations. This alone is a miraculous feat.
Furthermore, KU has accumulated, in that time period, seedings of no lower than a No. 8, snaring a No. 1 seed just under a third of the time. With coaches such as Larry Brown, Roy Williams, and now Bill Self, the Jayhawks are easily one team you can always count on to make an impression in the Big Dance.
Cutting down the nets three times overall, not to mention finishing second six other times, KU should show off just how solid a program they are next season. Kansas will never become a pushover in college basketball, and don't expect them to lay down for any opponent ever, not with a history as powerful as theirs.
Perry Ellis and Andrew White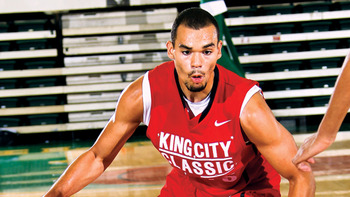 With Kansas losing two superstars in Tyshawn Taylor and Thomas Robinson, replacing them with up-and-coming talent will be one of the most difficult tasks for this powerful program. Fortunately for the Jayhawks, they have a ton of incoming freshman who are ready and willing to take over the court.
First off, KU is bringing in 4-star forward Andrew White out of Chester, Virginia. His versatility at being able to contribute at both small and power forward easily make him one of the top prospects in the country, coming in at No. 11 at his position.
Secondly, the Jayhawks have their only 5-star recruit of the year, Perry Ellis. The big-time power forward from Wichita, Kansas, is a dangerous threat on the hardwood. A surefire replacement for NBA-bound Thomas Robinson, Ellis can be an instant impact for Kansas, coming in ranked as the No. 9 PF in the nation.
With both of these prospects, as well as multiple others, KU will have more than enough talent to compete for the national title.
Bill Self's Experience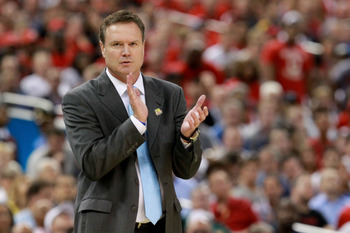 Jeff Gross/Getty Images
Of all the numerous managers in the sport, the one that seems to get the least amount of attention—and respect, for that matter—is Kansas head coach Bill Self.
Most everyone has heard of Roy Williams of UNC, Mike Kryzyewski of Duke, Tom Izzo of Michigan State, John Calipari of Kentucky, and Rick Pitino of Louisville, but the one that almost always gets left off the list is Self.
As a national-title-winning leader, as well as one of the most powerful men in the sport, Self should get credit where credit is due. Holding onto a strong 269-52 (.838) record at Kansas alone, Bill Self is easily a force to be reckoned with.
His experience as a tournament coach will be invaluable to these younger players next season, especially when opponents such as Kentucky, UNC and Syracuse begin popping up. Self's selflessness and ability to get the most out of his players easily classifies him as one of the best ever for the Jayhawks.
Jeff Withey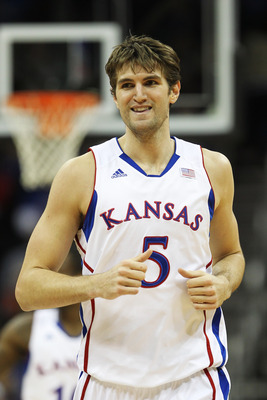 Jamie Squire/Getty Images
One of the most underrated centers in all of college basketball, the 7'0" junior was a giant part of Kansas' success last season. With power forward Thomas Robinson and point guard Tyshawn Taylor stealing the spotlight, Withey barely got the kind of respect he deserved.
Coming back for his senior year after contributing nine points, six rebounds and a top-notch four blocks per game in 2011, Withey is set up to become the Jayhawks' captain on the hardwood. With sheer size on his side, no other opponent in the Big 12 has been able to compete with his presence down low.
Withey may not lead his squad next year in points, but his leadership abilities will be the key to Kansas getting back to the national title.
Kansas Is Basketball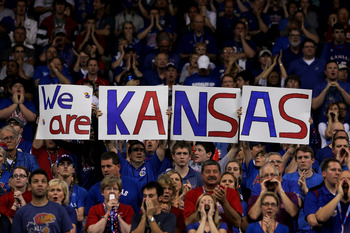 Jeff Gross/Getty Images
This may seem like an extremely broad statement, but it completely captures the spirit of the university. Unlike the rest of their conference, the Jayhawks' football season is a preface for basketball.
Kansas has brought in some of the nation's top recruits consistently over the past couple of seasons on name alone, continuously competing for the national title year after year.
Bill Self and his staff know how to develop players from the moment they enroll to the second they graduate or declare for the NBA draft, making them more of threat than most any other "talent-based" program in the country.
The dedication the fans, coaches, and players bring to Kansas basketball is astounding. This drive is the key to the program's success on the court as it continuously forces them to strive to be top dog.
Keep Reading

Kansas Jayhawks Basketball: Like this team?