USC Football Recruiting: Handicapping Trojan Offers by Position (Linebacker)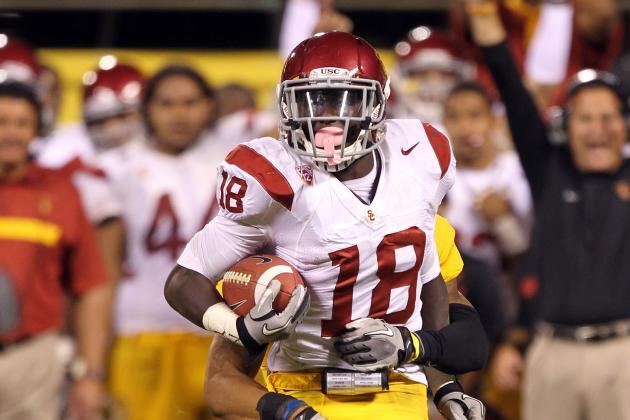 Ezra Shaw/Getty Images
Dion Bailey
Continuing with the ongoing look at the 2013 Trojan recruiting class, we now take a gander at some of the premier prep linebackers USC is going after this year.
Though the Trojans are young at linebacker and they have a couple of studs (Scott Starr and Jabari Ruffin) from last year's class, Lane Kiffin and his crew are pursuing depth for the future.
And although there are not an abundance of offers extended, the few that are out there have gone to some very dynamic young 'backers.
This slideshow will look at those who have received offers and attempt to handicap the odds of those players coming west to play for the Trojans.
So without further delay, let's take a look at these potential future Trojans...
Begin Slideshow

»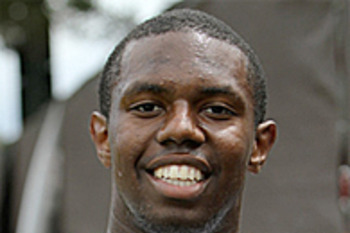 With the Trojans being very particular with whom they offers scholarships to, the extension of those offers to west coast linebackers so far numbers a grand total of one.
That singular linebacker is Michael Hutchings from legendary De La Salle High School in Concord, Calif.
Hutchings, an ESPN "150" athlete, is a 6'2", 210 lb. beast who will only get bigger and more physical as time goes on.
While there is no one part of his game that will drop your jaw, Hutchings does everything very well and is a very cerebral player.
According to We Are SC, Hutchings boasts over two dozen offers, and while he lists them as even, rumor has it that he is a Trojan "lean."
Odds of Hutchings signing with the Trojans: Very good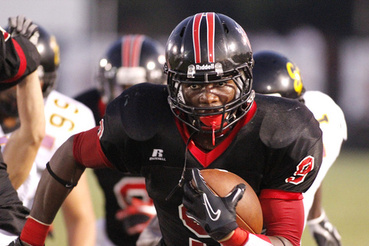 photo from touchthebanner.blogspot.com
Out of Ft. Wayne, Indiana, comes one of the nation's top prep outside linebackers, a player with tremendous upside.
Jaylon Smith, a 6'3", 230 lb dynamo with a college body already, is rated a 5-star prospect by Scout.com.
Smith does everything well but is particularly adept at getting to the quarterback and he is versatile too, as evidenced by his ability to play running back.
However, Smith is highly coveted and lists Alabama, Oklahoma, Notre Dame and Michigan among the many who desire his services.
Odds of Smith signing with the Trojans: Low to medium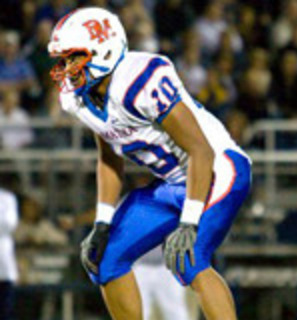 Another polished linebacker is Scout.com 4-star prospect, E.J. Levenberry.
Levenberry, who calls Woodbridge, Va., home, is a 6'3", 220 lb. blur who plays both the run and the pass with equal aplomb.
At this point, the Trojans remain in the picture but trail both Florida State and Michigan, both of whom are rated "high" in terms of Levenberry's interest.
Odds of Levenberry signing with the Trojans: Low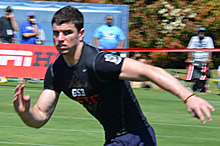 photo from tcu.scout.com
The Trojans are reaching into the heart of Texas to offer Plano's 6'4", 215 lb. Mike Mitchell.
Mitchell is one of those "throwback" players who doesn't stop until the whistle is blown and has an uncanny knack to be in the thick of every play.
A 4-star prospect according to Scout.com, Mitchell lists over two dozen offers and calls them all "medium" interest-wise.
Odds of Mitchell signing with the Trojans: Low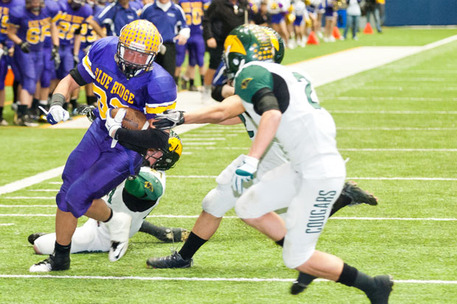 photo from wmicentral.com
The Trojans have found Arizona to be a place of ripe pickings for recruits, and they hope that trend continues with Lakeside's middle linebacker Chan Cox.
A hard-nosed run stuffer, Cox is another of those with an unending motor and plays every down as though it is his last.
Cox sports well over a dozen offers and calls them all even in terms of his interest.
Odds of Cox signing with the Trojans: Marginal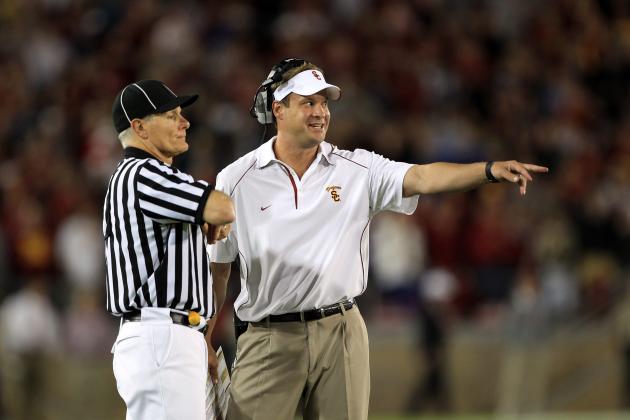 Ezra Shaw/Getty Images

With the linebacker corps fairly well-stocked for the foreseeable future, expect the Trojans to take only one 'backer unless one of the premiers fall into their laps.
That said, the one linebacker most likely to sign with USC is De La Salle's Michael Hutchings.
Because of scholarship reductions, the Trojans have to make every offer count, and Hutchings is a sure thing to play big minutes for the Cardinal and Gold in the future.
So don't be surprised if, at the end of the recruiting season, USC only signs one linebacker in the 2013 class.
In an era of reduced scholarships, that may have to do.