MLB Free Agency: Anibal Sanchez and 15 Underrated Gems That Could Hit the Market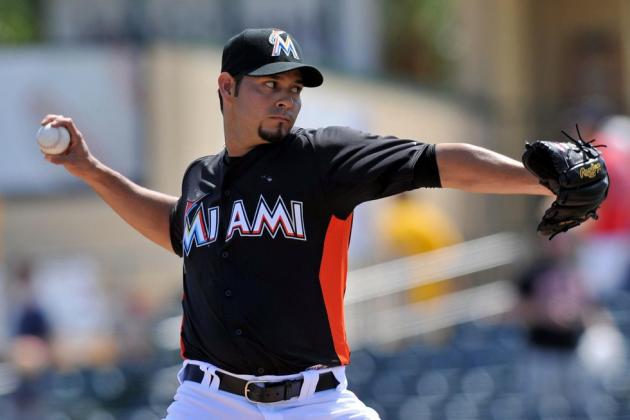 MLB teams look to free agency to improve their rosters, but the winners of the 2012-13 offseason won't be those who overpay for the biggest names.
Successful spending in baseball is finding productive, underrated gems.
Pursuing the headliners is tempting.
Is it a wise practice? Rarely.
Currently, Zack Greinke, Cole Hamels and Josh Hamilton are among the most desirable impending free agents. Each will be wooed with nine-figure guaranteed contracts. With time, the clubs that win those bidding wars will regret it.
The following players—though slightly less recognizable—will be very valuable in the coming years. Plus, signing them can be accomplished inexpensively.
Begin Slideshow

»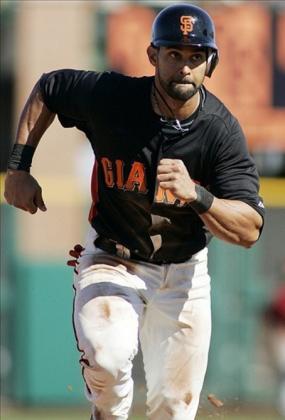 Since a breakout 2009 season with the New York Mets, Angel Pagan has established himself as one of Major League Baseball's most outstanding defensive outfielders. His range is particularly impressive.
He utilizes speed as an offensive player, too, stealing 30-plus bases in 2010 and 2011.
Pagan was dealt from the Mets to the San Francisco Giants in December. He has already tripled thrice in his first six regular-season home games at AT&T Park.
He appears to be an excellent fit with his new club. Surely, the Giants will attempt to extend/re-sign him.
But if the San Francisco front office is unsuccessful, there will be other suitors.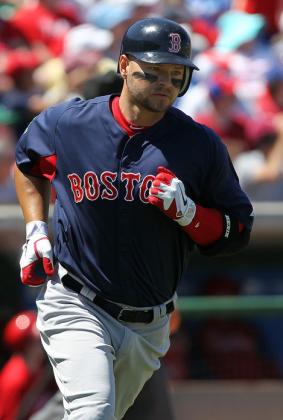 Cody Ross did not cash in as expected this past winter. The veteran power hitter settled for a one-year, $3 million pact with the Boston Red Sox.
Announcing his ambitious contract demands may have scared general managers away.
Whether he'll have an everyday role once Carl Crawford and Jacoby Ellsbury return from injury remains to be seen.
However, he's thriving in their absences.
Ross has slugged a team-high five home runs. Evidently, he has taken a liking to the American League's hitter-friendly ballparks.
He would be a pleasant consolation for teams that strike out with Michael Bourn, Andre Ethier and B.J. Upton.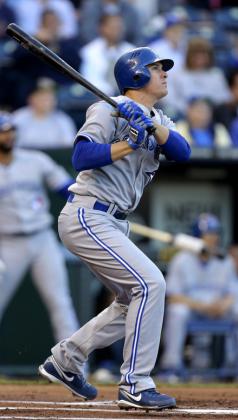 Second base might be the shallowest position in the free-agent class of 2013. Bill Hall, Jeff Keppinger, Jose Lopez, etc.
Even teams with middle infield needs won't waste their time probing the market.
Making contact is occasionally a problem for Kelly Johnson, but when his swing is right, he can hold his own in the middle of a batting order.
His fielding is sorely underrated.
Overall, he isn't far behind the top-tier, exorbitantly expensive second basemen.
Though Johnson's stock is rising, he continues to be under-appreciated.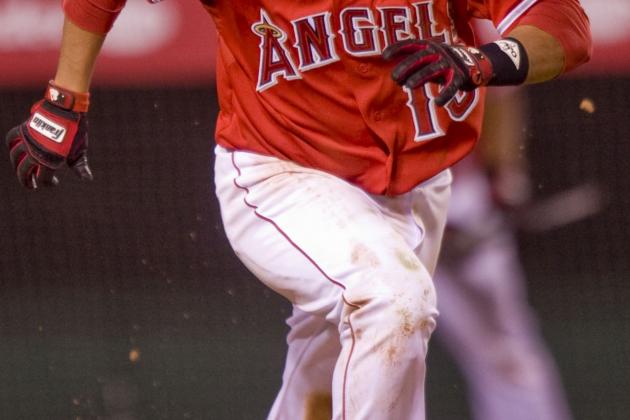 Baseball as a whole doesn't reward versatility like it ought to.
Maicer Izturis of the Los Angeles Angels of Anaheim has logged significant innings all around the infield (first base excluded).
Izturis really deviates from other professional utility players with the stick in his hands. His career stats include a reputable .276 batting average and .729 OPS.
Overcrowding on the Angels' bench has limited Izturis to about three starts a week. Naturally, critics won't trust anything he accomplishes in 300-350 plate appearances.
L.A. has never allotted him a full season of work, but another franchise will be glad they did.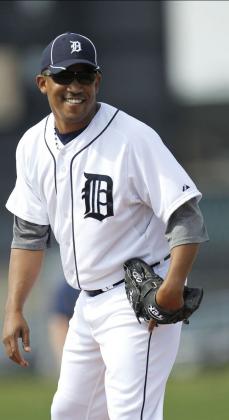 The Detroit Tigers have a digestible 2013 team option for reliever Octavio Dotel, who has yet to allow a run since signing with the team before this season.
Most MLB franchises to employ "the ultimate nomad" haven't retained him for more than a calendar year. Even if that trend continues, he'll find someplace new.
Granted, the effective bullpen arm turns 39 this November. His fastball doesn't sit in the mid-90s like it famously did a decade ago.
Still, he gets the job done.
His WHIP since the beginning of 2011—over the course of 60 innings—is below 1.00. Superstar closers Craig Kimbrel and Jose Valverde pale in comparison over that same stretch.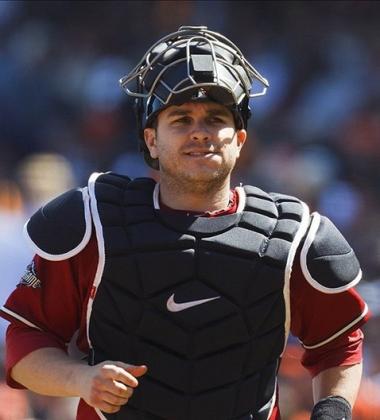 Russell Martin and Mike Napoli headline the slew of catchers that might enter the 2012-13 offseason without an allegiance (I'm confident Brian McCann will stay with the Atlanta Braves).
Miguel Montero would be a safer acquisition than either.
He is a consistent hitter with considerable pop.
Quietly, he has raised his caught-stealing percentage every year since 2008. And if you haven't noticed, I put a premium on defensive prowess.
Montero wouldn't truly be "underrated" if he were able to obtain a Victor Martinez-esque deal (four years, $50 million).
Mark Polishuk of MLB Trade Rumors explains why he has yet to prove himself worthy of that kind of money.
I suspect that he will perform at an elite level in the very near future.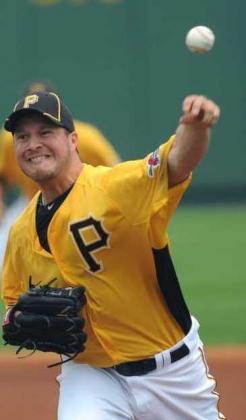 In this era of baseball sabremetrics, the masses are learning to put less stock in win-loss record.
At the same time, the baseball community isn't ready to dismiss the statistic entirely.
The bottom line? It still influences how we perceive starting pitchers.
Pittsburgh Pirates ace Erik Bedard, for example, has been backed by minimal run support in April 2012. Consequently, he sits at 0-4 through four outings despite a 2.62 earned-run average.
It goes without saying that the oft-injured Bedard must stay healthy this summer to make himself an attractive free agent.
But it will be challenging for him to negotiate anything too lucrative, presuming that he'll be coming off a campaign devoid of double-digit victories.
One lucky club will sign Bedard cheaply thanks to the weak supporting cast presently surrounding him in the Steel City.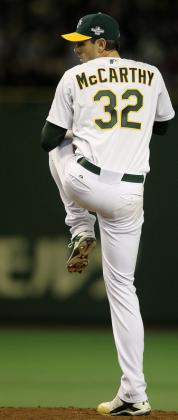 A cover story in ESPN the Magazine did wonders for Brandon McCarthy's image during the preseason.
Understandably, though, a mediocre April has awoken the skeptics.
Introducing a cutter to his repertoire in 2011 transformed him into a successful ground-ball pitcher. He worked efficiently on the mound and tossed five complete games.
The only thing to like about his four stateside starts in 2012 has been his strike-throwing.
McCarthy is rarely chased from games before they become official. He keeps the bullpen fresh for upcoming matchups.
While not the most talented hurler available, McCarthy approaches the game intellectually and enthusiastically. He's dedicated and amid his prime years.
Everybody knows what Carlos Quentin is capable of. We just wonder if—four years removed from a breakout year that had him in American League MVP contention—he'll ever show his full potential again.
He is as much a threat to left-handed pitching as any slugger...when on the field.
Spring knee surgery will keep him sidelined into May.
One would think that he won't be with the San Diego Padres in 2013.
Their payroll barely accommodates moderately-priced players. And from Quentin's point of view, I imagine he would prefer a franchise with a smaller ballpark that better accentuates his power stroke.
Even with durability concerns, he deserves a substantial payday.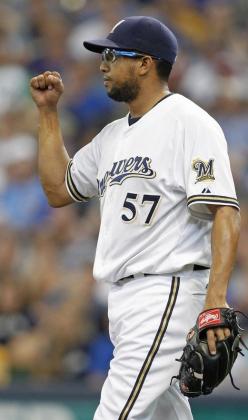 Francisco Rodriguez couldn't have been further from the "underrated gem" label during his first escapade into free agency following the 2008 season.
Agent Paul Kinzer ceaselessly touted him as the most dominant closer in the game. K-Rod had the single-season saves record to validate such praise.
He was well compensated that winter.
Most recently, he has been setting up for Milwaukee Brewers closer John Axford.
Sure, he's been relegated to the eighth inning. That shouldn't deter GMs from favoring him over Huston Street or Jose Valverde.
I bet it does, though.
Prediction: Rodriguez will be closing again by mid-summer 2013, even if he has to fight his way there from a lesser role.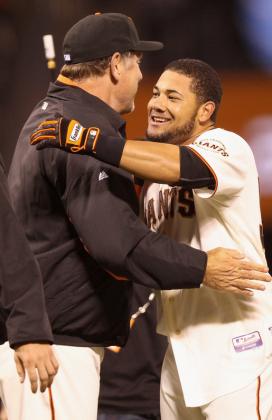 Melky Cabrera is all but assured a long-term deal if he gets on the market. At least one club will realize his extraordinary value and commit.
A lot of it is tied into his age.
He possesses a Shane Victorino-like skill set and the two have nearly equivalent MLB experience.
However, four years distinguish a peaking player from another who's beginning to decline.
Cabrera is on pace to participate in 140-plus professional games for the seventh straight season. Simply put, he doesn't succumb to injury.
It would be a grave injustice for an individual of his talents to spend his career as a journeyman.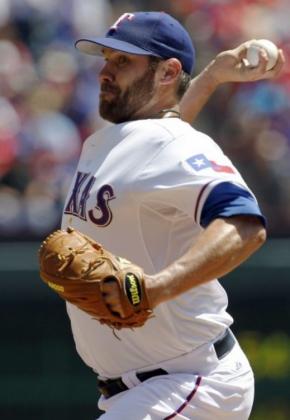 In a tiny 2012 sample, Colby Lewis has pitched to his strengths. He's focusing on location and pitch variety, not velocity.
The results have him as the steadiest starting option on the Texas Rangers.
Though his heater is maxing out at 90 miles per hour, he's confidently incorporating his curveball and slider. Lewis hasn't walked a batter in his last 26.0 innings!
His ability to hold baserunners close keeps them out of scoring position.
Not everyone is a believer in his soft-throwing style. Also, regardless of how this season pans out for him, people will always recall 2011 when he surrendered 35 home runs (more than one per start).
You'll be hard-pressed to find something to dislike about his current campaign.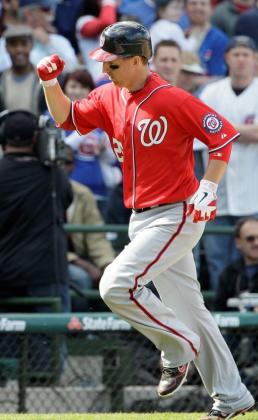 Similar to Octavio Dotel, Adam LaRoche has a team-friendly 2013 contract option, which will be picked up if he continues to shine.
Even if an acute injury robs him of a complete season, he deserves plenty of attention.
He was a very reliable player—annually a lock for 20 HR/80 RBI—through 2010.
Then, 2011 was a different animal entirely. He struggled at the plate—batted .172 with no oomph in his bat—and needed serious labrum surgery.
Prince Fielder, Albert Pujols and just about every quality first baseman in the league have been tendered monstrous deals to protect them from departing via free agency.
The lack of competition on the market highlights how important LaRoche would be to a club with a vacancy at the position.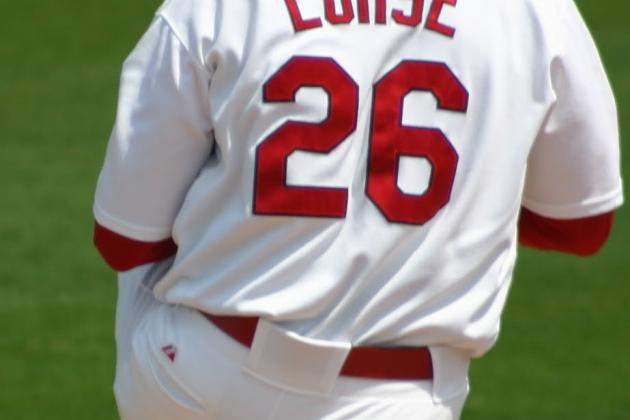 For the second consecutive April, Kyle Lohse is off to a stellar start with the St. Louis Cardinals (3-0, 0.99 ERA, 0.66 WHIP).
Albeit he's laboring to amass strikeouts against lackluster NL Central opponents, he's inducing weak contact to get through his outings unscathed.
The knocks on Lohse are identical to those on American League right-hander Colby Lewis.
Too old. Not enough power on the four-seamer. Up and down from year to year.
All three points are undeniable, but the nit-picking will dissipate if he keeps the good times coming.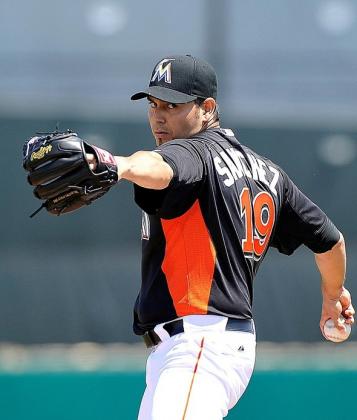 Finally, we've arrived at out slideshow cover boy, 28-year-old Anibal Sanchez of the Miami Marlins.
He is a prototypical top prospect in bloom.
He throws strikes, misses bats and implements a long delivery. After all, with his whiff rate, he strands plenty of baserunners.
For every impending free agent, there is an approximation of how many serviceable seasons they have remaining. Sanchez's number is higher than most.
Those who underrate him are preoccupied with his "ordinary" numbers. But he's bound to improve statistically.
A strong defense—unlike Miami's—will make the fundamental plays, and allow him to work deeper into games to accumulate more wins.
Sanchez has the potential to join the MLB elite. Many executives out there are praying that he hits the market.