Big Ten Football: Tweets of the Week
April 20, 2012

Chris Graythen/Getty Images
Every Friday on the Big Ten Blog, we'll bring you the best Big Ten-related Tweets of the week.
Ohio State 5-star cornerback recruit Cam Burrows is a classmate of linebacker Mike McCray, another highly-touted prospect, at Trotwood-Madison HS in Ohio.
Oh, did we mention McCray happens to be a Michigan commit? Because he is.
Your move, Mr. Burrows, and... giddyup.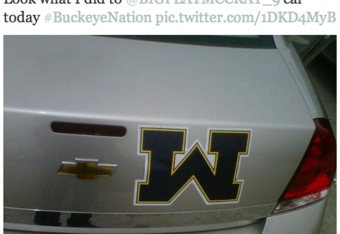 Speaking of Michigan, athletic director Dave Brandon decided not to bring the band to the Wolverines' season opener against Alabama at Cowboys Stadium.
Michigan typically doesn't bring bands to road games, but Brandon's decision isn't being taken very favorably by Michigan fans... or their band: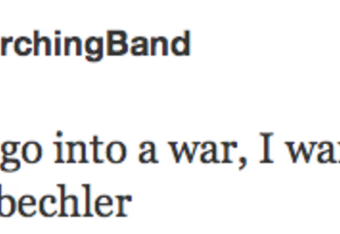 So that's going really well.
Wisconsin's spring practices are coming to a close on Saturday. However, unless something like this happens at Camp Randall this weekend, it's safe to say the team's holding the real show back from the fans.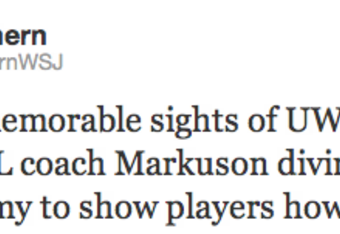 By the way, if 50-year-olds jumping on things doesn't amuse you, we probably can't be friends.
Iowa football said goodbye to a local landmark, when it deflated the giant white (see: off-white) plastic bubble above its old practice facility. Here's the strangely piteous aftermath.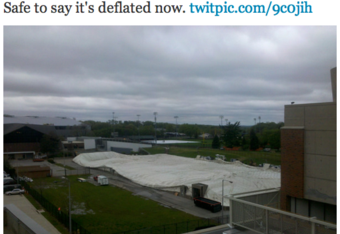 A new practice facility is being constructed nearby and is expected to be completed soon.