NHL Playoffs 2012: Did Chicago Play Fast and Dirty to Get Torres Ban?
April 20, 2012

Jonathan Daniel/Getty Images
Everyone in the hockey world has seen the simply horrendous hit that Phoenix's Raffi Torres put on Chicago's Marian Hossa during Tuesday night's Game 3.
Many, myself included, felt that it was quite possibly a career-ending hit as we watched in horror as one of the most hard-working and passionate players in the NHL was taken off the ice on a backboard.
The fallout from this hit has put Brendan Shanahan and his Office of Player Safety in an even more precarious position after several controversial supplementals in each quarterfinal playoff series. 
The fact that Torres never even received any on-ice penalties only fueled the flames as officials claimed to have not seen the play and could not, therefore, make a call. (See video below; at 1:03 of the video, the official along the boards actually puts his hand out to protect himself before Hossa even hit the ice.)  
Just a few minutes later, NBC reporter Joe Micheletti did a quick interview from the bench with Chicago's head coach Joel Quenneville (Find video here).  Quenneville's comments here and similar comments in the post-game interview would almost guarantee him a fine from the NHL.  
This is where it gets interesting …
Wednesday morning, we all expected to wake up to the news that Brendan Shanahan had requested a meeting with Raffi Torres.  It never came.
At 11:30 CT, a last minute press conference was announced by the Blackhawks for 12 noon Chicago time.  CSN Chicago was ready to stream the presser live on their website.  A few minutes after noon CST the stream was up showing the podium and several reporters mulling around waiting for Coach Quenneville and few of the players to come out and address the media. 
The clock kept ticking as those of us tuned in to the feed were expecting some heated words from Chicago's head coach and his players.
As we continued to wait, at 12:06 CT various media outlets were suddenly announcing Raffi Torres' indefinite suspension by the NHL. By 12:10 CT, the screen went from live to red.  At 12:16 this message appeared in the CSN Chicago chat box notifying viewers that there would no longer be a press conference.
No one has to be a conspiracy theorist to rationalize that when the league got wind of the pending press conference in Chicago, it went into crisis mode.  Phones were most likely lighting up at the Blackhawks' front office with promises of a speedy announcement in the Torres/Hossa situation if Chicago promised to hold off on the press conference.  
The Blackhawks organization clearly waited until the news of Torres' indefinite suspension went viral via social media before announcing that there was a "change of plans" and there would be no press conference.
NHL.com's two sentence article is, interestingly enough, time stamped 12:58 EST. (View here by scrolling down; articles are in chronological order)
Chicago's gamesmanship paid off as it strong-armed Shanahan to give the Blackhawks some much needed justice for their team, their fans and particularly for Marian Hossa.
The fine to Joel Quenneville was certainly eminent and many were expecting it early Wednesday morning along with the announcement of a meeting with Torres.  It took Chicago's creative public relations move with the potentially explosive press conference to get the league to act on Torres.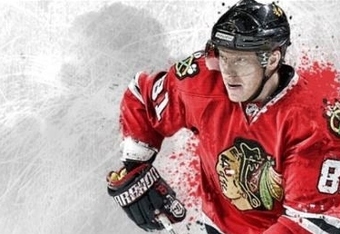 Wednesday came and went and still no word on a fine for Quenneville.  Thursday morning, many were shocked that no fine had been announced. 
These types of decisions are cut and dry and traditionally announced the morning after the comments were made.  One really has to question why the announcement of Quenneville's $10,000 fine for "…public comments critical of the officiating in Game 3" was not announced until 5:16 PM EST; less than three hours before the puck drop for Game 4 in Chicago.
Was his fine specifically about his Game 3 comments or more of a retaliatory move for the unprecedented press conference the previous day? 
While I refused to buy into the belief that the NHL was attempting to influence the outcome of the Chicago/Phoenix series due to their legal ownership of the Phoenix Coyotes, after the events of the past 48 hours … I'm not so sure.
UPDATE A:  Torres had his meeting with the NHL this morning and is presently on a flight back to Phoenix with the team's GM.  For some reason the league will not announce their ruling until Saturday ... the day of Game 5 between Chicago and Phoenix. 
UPDATE B:  Saturday 21 April 12:30 PM - The NHL has suspended Raffi Torres for 25 games.  A combination of the multiple penalties from the hit and his long-standing history of similar hits dating back to 2008.