Fantasy Baseball Week 3 Waiver Pickups: NFL Draft Edition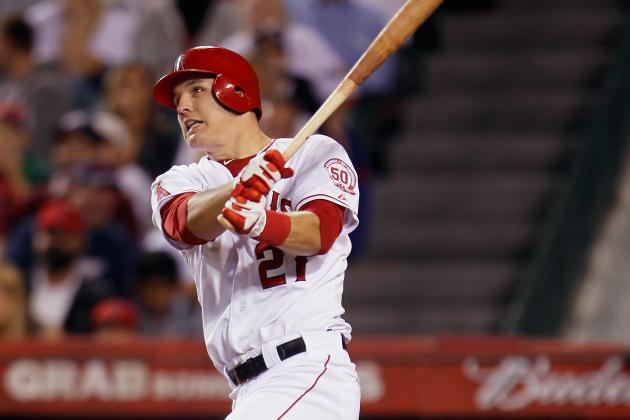 Jeff Gross/Getty Images

The week three fantasy baseball waiver wire is upon us, and this time around, we're comparing this week's pickups to purported first round picks in the upcoming NFL Draft.
As usual, Yahoo! is our source for ownership percentages and Fangraphs is our unending fountain of statistical wonderment.
So, with the first pickup off the week three waiver wire, whatever person has the most FAAB money selects...
Begin Slideshow

»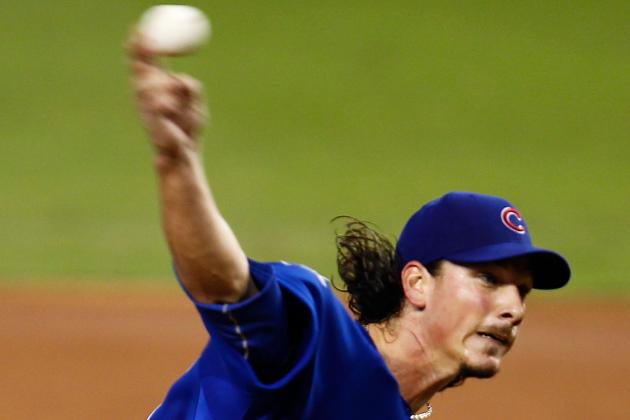 Sarah Glenn/Getty Images

In by far the most direct comparison that you'll find on this list, it's only fair that I match up Jeff Samardzija with the man who broke just about every one of his receiving records at Notre Dame.
Early in this young 2012 season, Samardzija is beginning to round into a form reminiscent of his dominant days catching passes from Brady Quinn.
Prior to his start on Thursday, his career-best pace in both swinging strike rate and first pitch strike rate had produced a ridiculous 13.00 K/BB ratio. Even after his roughest outing of the season, his FIP sits at a cool 2.91.
Those numbers prove that Samardzija is no mirage. He's absolutely capable of keeping his ERA around 3.50 and tallying 180 strikeouts on the season.
With any luck, Samardzija's baseball career will finally progress to a point where his excellence as a member of the Fighting Irish will finally surpass "OMG DID YOU KNOW TODD HELTON BACKED UP PEYTON MANNING AT TENNESSEE???" as the most common piece of MLB/CFB trivia.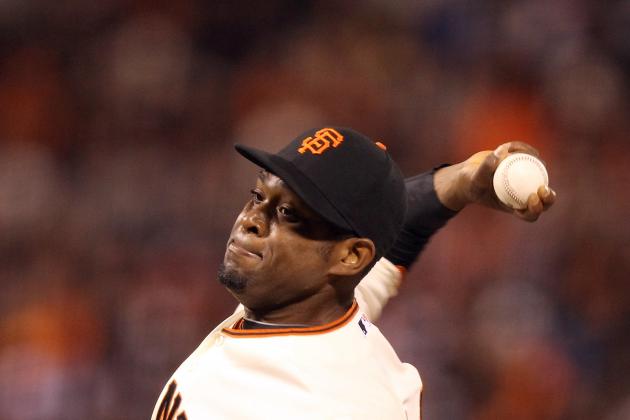 Ezra Shaw/Getty Images

Although Sergio Romo has been one of the best relief pitchers in baseball over the past couple of seasons, Bruce Bochy has announced Santiago Casilla as the heir to Brian Wilson in San Francisco.
Like Ryan Tannehill, Santiago Casilla is taking over for a player who's put up legendary numbers. Wilson owns the Giants all-time record for saves in a season, and Tannehill's predecessor, the much-maligned Jerrod Johnson, actually still owns the single-season record for passing yards at Texas A&M.
Beyond that, both players derive their present value chiefly from their role.
Tannehill certainly isn't the third-best player available in the NFL draft, but because of his position, he may very well find himself selected in that spot. Similarly, Casilla had no reason to be owned in many fantasy leagues heading into this season, but now that he's been handed the closer's role, he's a must-add in every format.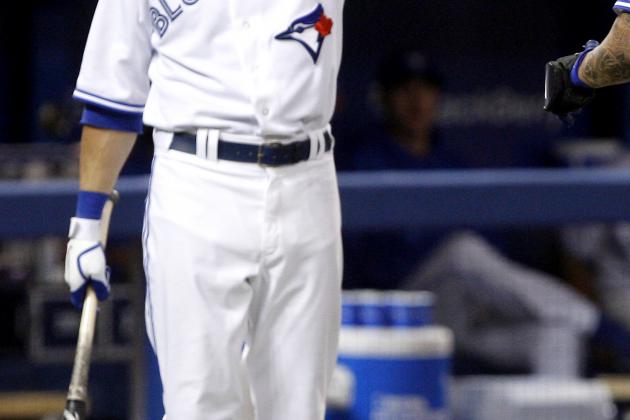 Abelimages/Getty Images

Whichever team selects Janoris Jenkins will immediately be questioned.
"How could you cast your lot with this guy? Sure he's talented, but he was in an elite organization before, and they didn't seem to miss him much after kicking him out."
Funny, you could say exactly the same thing about Colby Rasmus.
Nevertheless, I still believe in the Toronto Blue Jays' bedraggled center fielder. His fantasy numbers have been ugly so far, but the supporting stats are strong.
His career-low strikeout rate and career-high contact rate prove he's seeing the ball well. Just shy of 30 percent of Rasmus' batted balls have been line drives, yet his BABIP sits at a crisp .250. Once that creeps up closer to .300, and it will, all of his numbers will rise.
If I'm wrong on Rasmus, so be it. But this captain is going down with his ship.
Now if you'll excuse me, I have some deck chairs to rearrange.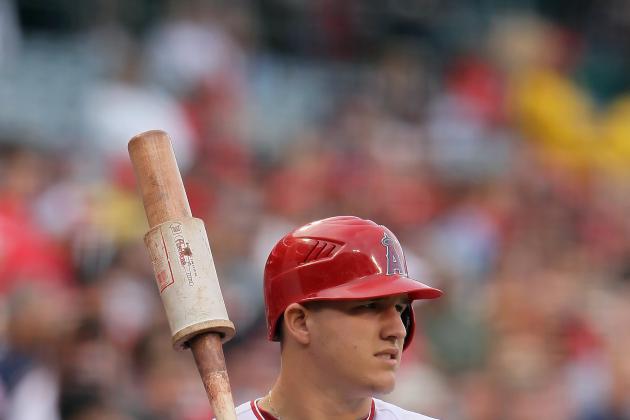 Jeff Gross/Getty Images

Though Andrew Luck has a tighter grip on his sport's "best prospect alive" title, there's no better comparison for Mike Trout.
Angels fans and fantasy owners alike can only hope that Trout's 2012 debut happens before Luck's.
Trout has used the past two weeks as an opportunity to prove that Triple A pitching can teach him nothing more. He's scored 12 runs in his first 13 games while posting an otherworldly .407/.459/.593 slash line.
As impressive as those numbers are, the efforts of the Texas Rangers are probably doing more to expedite Trout's call-up than he himself ever could.
Barely three weeks into the season, the Angels are already seven games behind their division rivals, and with the new wild card rules ratcheting up the importance of a division title, LA can't afford to be patient with Vernon Wells and his .255 OBP much longer.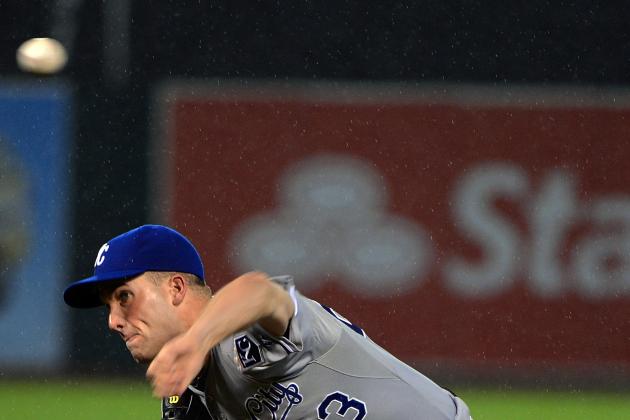 Thearon W. Henderson/Getty Images

If I'm being completely honest, neither Dontari Poe nor Danny Duffy are completely prepared for a full-time gig at the highest level, but 350-pounders with 4.8 40-times, and 6'3" lefties with 95 mph fastballs don't come around often.
In either case, there's plenty of value to be had for an opportunistic owner willing to roll the dice on potential.
Duffy doesn't look quite as impressive in bike shorts, but he has a firm grasp on a rotation spot in Kansas City and has performed well in his first couple of turns this season. His 3.17 xFIP portends an increase in ERA (Duffy's currently sits at 2.13), but his 10.66 K/9 isn't going anywhere. Only Cole Hamels and Gio Gonzalez have piled up strikeouts at a greater rate.
Duffy's ERA is going to spike a bit, but so will the production of the offense that supports him. Eric Hosmer and Alex Gordon are both off to terrible starts, and when they pick it up, they'll help Duffy to double-digit wins.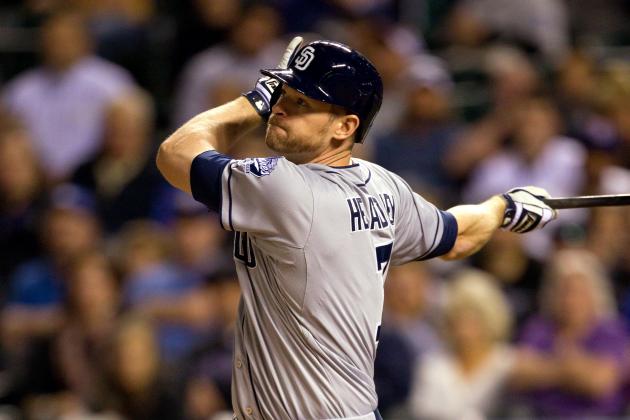 Justin Edmonds/Getty Images

With his two-dinger performance in Colorado on Wednesday night, Chase Headley matched his 2011 home run output IN 100 FEWER GAMES!
Let that settle in for a minute.
Yet, like Luke Kuechly, he's doomed to live outside the spotlight, suffering on a losing team alongside a supporting cast with a vicious scoring allergy.
His 28% HR/FB rate is totally unsustainable, but he's handling off-speed stuff better than he ever has in his career. The last time he displayed this kind of success against non-fastballs was 2009, when he set a career high with 12 home runs. With four bombs already in his pocket, and five doubles as well, Headley is poised to deliver the best power production of his career.
Headley isn't going to dominate any one category, but he'll be a useful contributor across all five. That makes him worth an add in 12+ teams.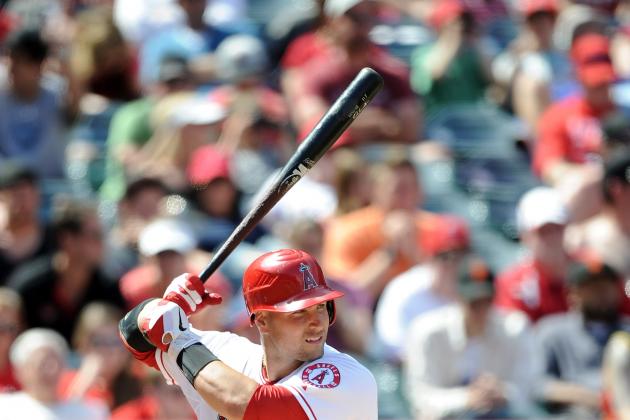 Harry How/Getty Images

Kendall Wright was fantastic in a college spread offense, but can he produce when his surroundings aren't quite so advantageous?
It must be uncomfortable for Wright to deal with that question again and again. As a pre-season supporter of Chris Iannetta, I know the feeling.
Iannetta's 2011 wasn't particularly successful, even while hitting in one of the friendliest environments in the big leagues. Most predictors expected his journey to the American League to make things even worse. Yet somehow, moving from Colorado to Anaheim, one of the stingiest parks for offense, has sparked a renaissance.
As usual, Iannetta is posting a strong walk rate, and as of Wednesday, five of his eight hits on the season had gone for extra bases.
In a 10-team league, there's a very clear line between the elite and the ordinary at catcher. After the top seven or eight guys, the remaining options are completely interchangeable.
If your current starting backstop has a batting average that reads like an interstate highway (that means you, J.P. Arencibia, Russell Martin and Kurt Suzuki), grab Iannetta and ride the hot hand.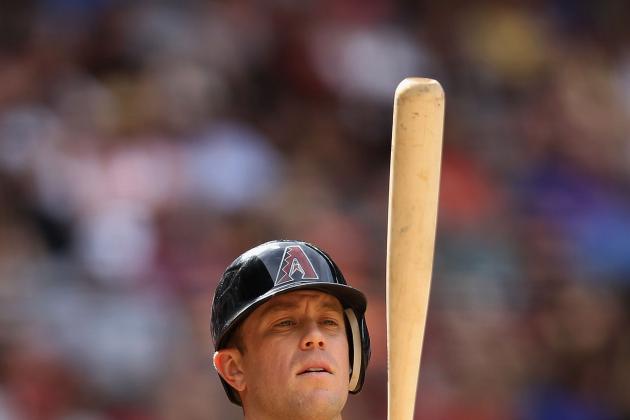 Christian Petersen/Getty Images

As Matt Kalil's status as a presumptive top-five selection proves, a franchise left tackle is a hard to find.
So is a second baseman capable of hitting 30 home runs.
Since 2009, only four second basemen have hit more than 30 dingers in a single season. One was a second-round pick in most fantasy drafts (Ian Kinsler), one is a single-category superstar (Dan Uggla) and one has spent the last two years in disabled list purgatory (Chase Utley).
The other one is Aaron Hill. Yet somehow, 61 percent of fantasy owners seem to have forgotten.
Since his trade to Arizona, Hill has been rejuvenated. He slugged .492 after joining the Diamondbacks last season and so far this year, he's paired a career-high walk rate with a 15 percent HR/FB rate, his best since the 36-homer campaign in 2009.
A .212 BABIP (24th worst in MLB) has banished Hill to the waiver wire, but once that creeps back toward a normal level, he'll produce like a top-10 2B.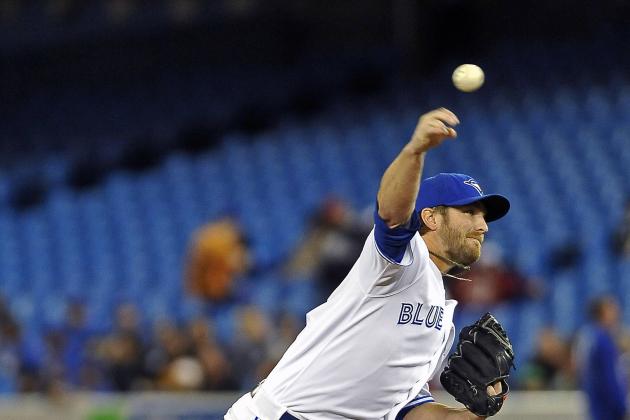 Brad White/Getty Images

Neither Stephen Hill nor Kyle Drabek have particularly long or distinguished record of production, but if you've actually watched either one play, you'll immediately understand why all of the hype is justified.
Formerly the crown jewel of the Philadelphia farm system, Drabek has always possessed swing-and-miss stuff. In his first full season at the major league level, he's finally learning how to set up his put-away pitches.
After getting ahead of hitters less than 40 percent of the time in his debut season, Drabek has recorded strike one of 56 percent of his opening offerings this year. As a result, he's cut his walk rate nearly in half while continuing to fan 20 percent of opposing batters.
As with any AL East pitcher, you'll have to watch his match-ups, but with an excellent offense supporting him, Drabek will be a great source of wins and strikeouts all season long.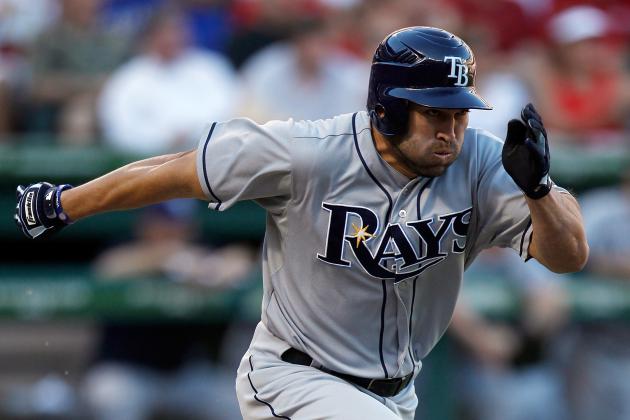 Tom Pennington/Getty Images

Yes, Johnny Damon is almost 10 years older than Brandon Weeden, but this comparison still holds up. Both are available for any team to sign, but as (relative) elder statesmen, neither has attracted as much interest as he rightly deserves.
Damon has finally caught on with the Cleveland Indians, and although he's yet to suit up for his new team, it's only logical to think that Cleveland wouldn't have signed him if they didn't already have a role carved out.
Assuming he does get regular playing time, Damon will produce. He's delivered double-digit steals in every season since 1996 and popped at least 15 home runs three of the last four years.
It might take Damon a couple of weeks to work his way into playing shape, but if you've got a free bench spot, your patience will ultimately be rewarded.