WWE: 5 Reasons to Get Excited About Extreme Rules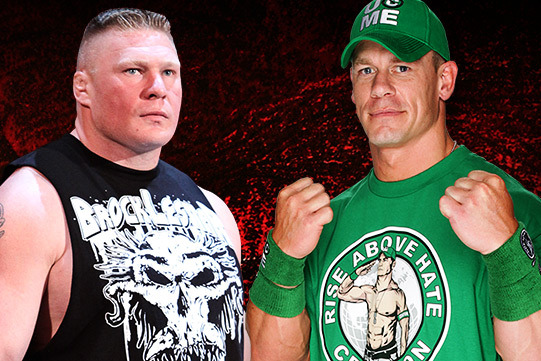 Graphic courtesy WWE.com
On Sunday, April 29, World Wrestling Entertainment will be holding their annual post WrestleMania PPV known as Extreme Rules.
To date, there are three announced matches with more to come on Smackdown, although I won't share those spoilers in this column.
Historically speaking, I think the annual April PPV is a lot bigger than the average fan seems to realize. Whether it's called In Your House (Good Friends, Better Enemies in 1996 & Revenge of the Taker in 1997), Unforgiven (1998), Backlash (1999 to 2009) or Extreme Rules (2010 until present) the matches are usually good because often times we get WrestleMania rematches or sometimes the start of something new.
Here's a tip: Check out Backlash 2000 if you've never seen it. It's one of the 10 best WWE PPVs ever with a stacked lineup of great matches from top to bottom. If you have seen it, give it another look to remind yourself of how good it was. Believe me, it holds up well over the years.
This year's card may not be as stacked as Backlash 2000 was (the roster isn't as good as it was then), but it is a show worth your time and attention.
I've come up with five reasons why you should be excited about Extreme Rules.
Begin Slideshow

»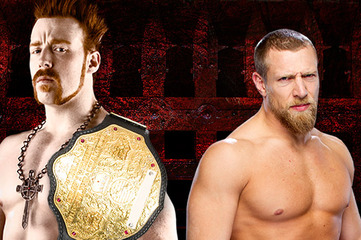 Graphic courtesy WWE.com
Remember the booing at WrestleMania when Sheamus won the World Title over Daniel Bryan in just 18 seconds? I was there. I booed. I was miserable for the next half hour because of it. So were the people around me. It's not because we thought Bryan was going to win necessarily. We were mad because the match was so short.
As I said at the time, I get why WWE booked it that way. They want to book Sheamus as a "knockout artist" with the devastating Brogue Kick, but I still wish they went about it another way.
That's over and done with, though, so it's important to move forward. Bryan gets his rematch at Extreme Rules, and we've learned that the stipulation will see Sheamus defending the World Title in a best-two-out-of-three falls match.
The result of this match, which should get anywhere from 15 to 25 minutes, will likely lead to Sheamus retaining his newly won World Title while also putting an end to this feud. The match should be very good with the potential to be great.
Bryan's one of the best in-ring performers in the company, and he's been developing good chemistry with Sheamus over the past couple of months. If they're given the chance, I think they can deliver a quality World Title match that will be above average.
There is another dynamic in play here too. Bryan is the heel in the match, but his "YES!" chants are ridiculously popular these days, and in a big market like Chicago where the crowd is known for being very loud, I think it's very likely that Bryan will be cheered a lot louder than Sheamus will be. How will they deal with that dynamic?
I'll be very interested to see how this match is booked at Extreme Rules. I'd assume that Sheamus retains, but how will they get there? I'm intrigued by it.
Extreme Rules basically means matches with stipulations, which makes it unique and creative. To this point, we don't know that many of the matches, but they'll likely be announced on Monday during the three-hour Raw.
I always find it odd when WWE only advertises four or five matches for their PPVs. I miss the days when they'd tell us the seven or eight matches that will be on the show. I'm not sure how many we'll know beforehand, but it will be a card full of stipulations.
As an example, look at the eight-match lineup from last year's undercard matches to give you an idea of what can happen.
Randy Orton defeated CM Punk in a very good Last Man Standing match that went 20 minutes and in my opinion topped their WrestleMania match. Both guys went on to hold major titles after this.
Kofi Kingston beat Sheamus in a Tables match that went 10 minutes and was one of the better Tables matches you'll see because they really did a great job of utilizing Kingston's athleticism.
There was a tag team country whipping match (the forgettable Cole/Lawler feud) that wasn't great, Layla beating Michelle McCool to send her out of WWE "forever" and also a Lumberjack match for the tag titles.
The two major title matches had stipulations too. In the World Title match, Christian defeated Alberto Del Rio in a ladder match to win the vacant World Title in a match that was very good. It's one of the better matches of Del Rio's career.
It also set Christian up for his heel turn that led to an incredible series of matches with Orton. The main event saw John Cena defeat The Miz and John Morrison in an entertaining triple-threat cage match.
It was one of the better PPVs of the year in part because of the stipulations, but also because of the rematches that happened from WrestleMania such as Orton versus Punk. In the case of Cena/Miz, since they knew their chemistry wasn't that great, they added John Morrison to the mix. It helped make it a better match.
At this year's show we know three of the big matches, which I'll get to later. The unknown matches could be good too, or they could be a letdown. There will likely be a few WrestleMania rematches since two of the feuds have continued. Otherwise your guess is as good as mine.
Here's hoping WWE announces seven or eight total matches before we get to the PPV on April 29.
Over the years, I've made the claim that the three best North American cities for WWE shows are Chicago, New York City and Toronto. Since Toronto has been blacklisted from PPVs for reasons I don't know (last one was Unforgiven 2006) and New York doesn't have a PPV on the calendar in 2012 (WrestleMania 29 is in the area), I guess that means we can hand the crown to Chicago as WWE's favorite city to hold an event.
There's absolutely nothing wrong with that. They deserve it.
I'm not here to debate what cities have the best crowd. I know the Miami crowd was amazing on April 2, but was that the Miami crowd or the WrestleMania group that hung around town one more day to give us those memorable "yes" chants? I'm sure there are others out there that people may choose to be great. To me, though, Chicago's the best. I think back to Money in the Bank 2011. The crowd was magic.
With regards to this PPV, I wonder how the crowd will react during the Bryan/Sheamus and Lesnar/Cena matches especially. As I mentioned previously, I'd expect Bryan to be cheered and Lesnar likely will be cheered as well, especially since Cena is booed in Chicago all the time dating back to WrestleMania 22 six years ago.
Like I write all the time, a great crowd can make a show better just like a bad crowd can hurt a show. When it comes to Chicago, it's pretty much a guarantee that it will be a hot crowd.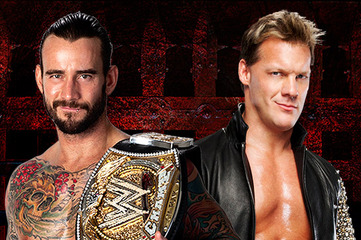 Can Punk beat Jericho one more time?
Prior to their WWE Title Match at WrestleMania 28, Chris Jericho said it was a goal of his to take CM Punk's WWE Title and also cause him to drink alcohol for the first time. He would then be known as "CM Drunk" apparently.
Since then, Jericho has increased his attacks physically by attacking Punk with bottles of alcohol and dousing him with liquor on a weekly basis. All of this has set the stage for the WWE Title rematch at Extreme Rules in Punk's hometown of Chicago. It won't just be any match, though. It will be a Chicago Street Fight.
If this feud was booked this way prior to the PG rating taking over in 2008, I could guarantee that one of the two guys would be bleeding at Extreme Rules. It's become a blood feud, meaning you want to see the good guy hurt the bad guy so bad that he'll end up seeing his own blood. Since we're in the PG era, the blood won't happen. It will still be a physical match, though.
I know this may be harsh, but I think their WrestleMania match was a letdown. That's not to say it was a bad match. It wasn't bad. It was a slow-paced match that won over the crowd in the last 10 minutes thanks to some terrific near-fall sequence. I gave the match a rating of ***3/4 on the five-star scale that I use to rate matches, which is another way of saying it was very good. I think they can do better. And I think at Extreme Rules they will do better.
Punk has held the WWE Title since Survivor Series, which has put him over the 150 days mark. It's been a very impressive run, but it doesn't hurt to have an all-time great match while you're the WWE Champion to prove you're the best either. This match could be it. Jericho came back to prove he's still one of the best wrestlers in the world.
Everything is in place for this match to be a classic: a fighting champion defending his coveted title against the cowardly heel in his hometown. The story is there.
Best in the world? I think they'll get the chance to prove it at Extreme Rules.
I get the feeling we'll be talking about Punk versus Jericho at Extreme Rules for a very long time. It may be tough to top Undertaker versus Triple H as the match of the year, but if they get 15-25 minutes, I think they can do it.
"I'm not a superstar. I'm an ass kicker. I am Brock Lesnar. That's it."
Those are the words that Lesnar said at the start of the video package that aired on this past Monday's Raw. Simple yet effective. That's what Lesnar should be. This isn't the Rock/Cena feud where they are going to have a bunch of promos against the other guy. This is much more physical, and it's working perfectly.
There's not much to the Lesnar gimmick. He's a former WWE Champion that also won UFC's Heavyweight Title, which is something nobody else in WWE can claim. They won't mention that Brock lost his last fight in UFC in a humiliating way, nor should they. He's there to make money. More importantly for Vince McMahon, he's there to make him money too.
As for Cena, his career is at a bit of a crossroads heading into the match at Extreme Rules. He lost to The Rock at WrestleMania. He lost to Lord Tensai in a relatively clean manner on Monday's Raw. If Cena loses this match to Lesnar, where does that put him in the pecking order?
Don't be surprised if Cena gives another one of his "need to win" kind of speeches during Monday's contract signing. This match has been given the "Extreme Rules" stipulation, which is basically a hardcore match. It's smart for them to do that because then they can brawl around the ring. Fans want a brawl. It will be a better match because it's a brawl. The intensity should be amazing.
Do you need another point of interest? The crowd in Chicago will likely be anti-Cena as previously mentioned. Will they be pro-Lesnar? I have a feeling they will be, but there's a chance they could rebel since Lesnar did leave WWE at the height of his popularity back in 2004.
I'm excited about this match. I'm glad WWE didn't wait to do it. There's no point in waiting. There's a lot of momentum stemming from WrestleMania, so it's smart for them to ride the wave and see what kind of business this feud can do. The TV ratings haven't been great, but buyrates could go up because of Lesnar's first WWE match in eight years. Time will tell on that one.
For the second PPV in a row, I'm excited about a John Cena match. I haven't been able to say that since last summer's feud with CM Punk that was one of a kind. Before that, you'd have to go back several years.
There's something good brewing in WWE these days. I can feel it. Perhaps this match on this show will be looked back on as a spark for some kind of resurgence heading into the summer. We can only hope.
When you think of Extreme Rules on Sunday, April 29, try to have a positive outlook. We could be in for a treat.
John Canton is a Featured Columnist at the Bleacher Report. You can read more of his work at his website TJRWrestling.com and follow him on Twitter @johnreport too.