Phil Jones' Promising First Year at Manchester United
April 19, 2012

Laurence Griffiths/Getty Images

When Manchester United announced the signing of Blackburn Rovers' 19-year-old defender Phil Jones last summer, the reaction from within the United fan base ranged from delight to indifference. Only those who had witnessed Jones' performances with Blackburn last season would know of the promise the England under-21 player had shown, but clearly the signing was not one that addressed dire needs within the United squad.
In the centre of defence, the era-defining partnership of Nemanja Vidić and Rio Ferdinand was still going strong. In reserve, Chris Smalling had shown some great promise since his transfer from Fulham and Jonny Evans, who by his own admission had not had the best of seasons, was still very much a part of Ferguson's plans. If there was one position on the field in which United was well-staffed, it was at the heart of defence. So why did Ferguson sign Jones?
It was amidst the 7-1 rout of Blackburn last season when Jones first really caught Ferguson's eye. Jones' great progression through the Blackburn ranks had not gone unnoticed, but it was the sight of a teenage defender barking at his much older, more experienced teammates that convinced Ferguson that Jones was something special. However, in the aftermath of Phil Jones' arrival, it became apparent that Ferguson had initially wanted to wait on the transfer for another 12 months. Another season in the Blackburn first-team may have been more beneficial to Jones' development, Ferguson had probably decided, than coming into the periphery of United's squad. It was interest from both Arsenal and Liverpool that forced Ferguson's hand, beating United's two rivals with a bid of around £16million.
Coming into the United First-Team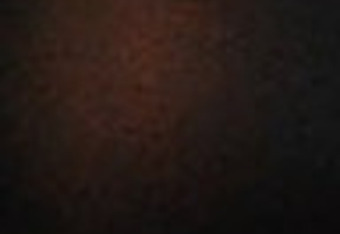 Laurence Griffiths/Getty Images
For a player who was supposed to struggle for a place in the United first-team, Jones has had an immense first season at Old Trafford. With 37 appearances thus far (including six as a substitute), Jones has become an important first-team player despite his relative lack of experience. This can be accredited to two things; his versatility and his sheer enthusiasm for the game.
While Jones has struggled to find a place in his favoured central-defence position because of the quality of competition, Ferguson has channelled Jones' unbridled passion for the game and comfort on the ball into other positions in the field. He has filled in at both right-back and central-midfield positions with encouraging and hard-working performances.
While he will still yearn to play in his preferred position, playing and learning new positions will only expand his knowledge of the game and allow him to become a mainstay of the United squad, whatever happens in the future. Additionally, for a player touted as a future leader, it cannot hurt to know other positions as well as your own; sharing (or barking) advice comes much more naturally if you know what you are talking about.
As the season draws to a close, Jones has found himself on the bench more and more. However, he should not be too downhearted by this; as the games come thick and fast, fielding a consistent team that has proven to work is imperative to keeping United at the top of the league. It isn't a slight against Jones' abilities that he is on the bench, more a case of not trying to fix what isn't broke as we enter the home stretch. Rio Ferdinand and Jonny Evans have formed an almost indomitable partnership over the last month or two, and that pairing will almost certainly remain intact until the end of the season. At right-back and in central midfield, United have options (namely Rafael, Scholes and Carrick) that are working, but Jones remains a key squad player, perhaps the first choice standby in every one of those three positions.
It will be frustrating to see the team competing for the title without him, but if everyone pulls their weight and keeps calm, a Premier League winner's medal will cap a fantastic season for Jones. He will have more than earned it.
The Summer, Next Season and Beyond
Phil Jones is a standout candidate for the England European Championship squad but again more experienced players may force him out of the team. Ferdinand and John Terry have had good seasons for their respective clubs and only injuries will keep them out of the first-team. The likes of Joleon Lescott and Gary Cahill may be the preferred choices as deputies. Jones may have an opportunity at right-back, but Kyle Walker and Micah Richards remain the most popular options due to it being their natural position. Jones is perhaps too inexperienced to be the anchor of an international class midfield, but his versatility to play all three positions may grant him the opportunity to travel with the squad. If not, he will be a certainty for the Great Britain Olympic football team.
Whatever happens this summer, Jones' future at Old Trafford is bright. In Smalling, Evans and Jones, United have three central defenders developing into worthy replacements for the legendary Vidić and Ferdinand. But in Phil Jones, I believe United have a defender who may well outshine the lot of them.