Missouri Basketball: A Quick Look at the Tigers' 2012 Recruiting Class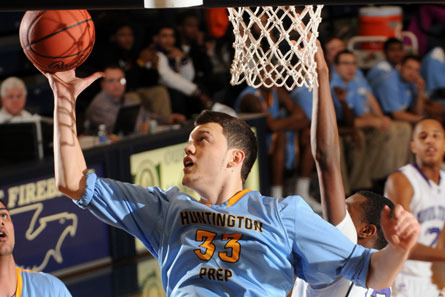 Courtesy of maxpreps.com
The Missouri basketball team is coming off of a very surprising year.
First year head coach Frank Haith took the reigns of this squad and led his team to a Big 12 tournament championship. In the end, however, the Tigers fell in the second round of the NCAA tournament to the shock of many.
The Tigers, who will be moving to the SEC next year, do not have the flashiest recruiting class of 2012, but there is some upside to the guys coming in.
The following is a quick look at the 2012 recruiting class for the Missouri Tigers, excluding transfers.
Note: All ratings are from ESPN Recruiting Nation.
Begin Slideshow

»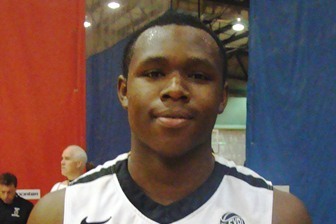 Courtesy of ny2lasports.com
Height: 6'3''
Weight: 185 lbs
Rating: 2 stars, No. 107 at position
Other Notable Schools Interested: N/A
Analysis: The best aspects of Dominique Bull are his physical traits. He is a strong guard who can run up and down the floor without question. He even adds the ability to knock off defenders with body moves and spins in order to create his shot.
However, he lacks the basketball IQ and play-making ability that is essential to a college level guard. On top of that, he does not have a consistent shooting motion or success rate from behind the three-point line.
Bull has been hard to gauge, as he does have up and down games, but he is going to have to improve almost every facet of his game to become a game-changing player.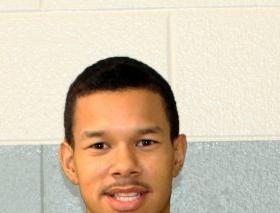 Courtesy of itsmyplay.com
Height: 67''
Weight: 195 lbs
Rating: 2 stars, No. 50 at position
Other Notable Schools Interested: Iowa State
Analysis: For the positions that he plays, Negus Webster-Chan is extremely long and very athletic. He plays with a demanding attitude and he knows how to put up points by attacking the rim or shooting from outside.
As for dropping the three ball, Webster-Chan will be most comfortable coming off screens or when he is wide open passes where he can plant his feet and get his timing down.
One of the best aspects of his game is his ball handling skills, which many scouts have lauded as fantastic. He is also a very good defensive rebounder when he utilizes his length to its fullest extent.
In the end, Webster-Chan is a very promising prospect that just needs to refine his three-point game and add some strength.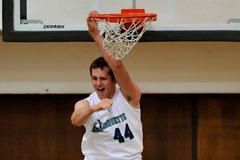 Courtesy of 247sports.com
Height: 6'10''
Weight: 250 lbs
Rating: 3 stars, No. 30 at position
Other Notable Schools Interested: N/A
Analysis: It will be interesting to see how Missouri plays with Rosburg, who is a true center.
He is a big man who pairs his length and strength with his ability to push his way to the basket. He runs the floor well for his size, but needs to work on his ball handling skills.
On offense, Rosburg is most comfortable from up close, but he does have range to stretch defenses out to about 15 feet.
He is also a very good team player that can get the rebounds, both offensive and defensive, set effective screens and be a leader.
With a couple years under his belt under head coach Frank Haith's system, Rosburg should develop into a dominating center.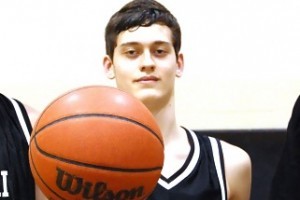 Courtesy of nationofblue.com
Height: 6'9''
Weight: 200 lbs
Rating: 3 stars, No. 32 at position
Other Notable Schools Interested: Georgetown, Florida State, Wake Forest and Purdue
Analysis: Not to make any premature declarations, but Stefan Jankovic mirrors Dirk Nowitzki. He can make shots from almost every position on the court and has shown the ability to even make the awkward ones.
His biggest downside is that he does not play the prototypical power forward position. He does not have a good set of post moves, but his ability to turnaround on the defender is what sets him apart.
Some scouts have noticed that his emotions get the better of him sometimes, a clear sign that he will have to mature as both a person and player at Missouri.