Detroit Red Wings: Top Prospects That Will Make the Team Next Season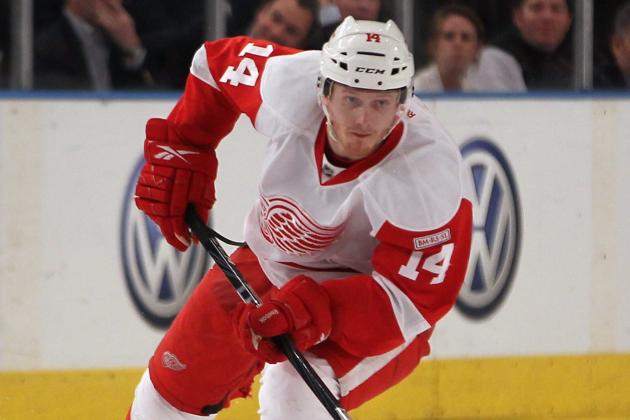 Bruce Bennett/Getty Images

The Detroit Red Wings have always been known for the organizational building of their prospects through drafting and development.
Many of the players Detroit drafts usually have to prove in the minor leagues that they belong with the Wings. Several prospects have been called in during the course of this season, such as Gustav Nyquist, as the Wings suffered through injuries.
Here are the top prospects that will make the team next season.
Begin Slideshow

»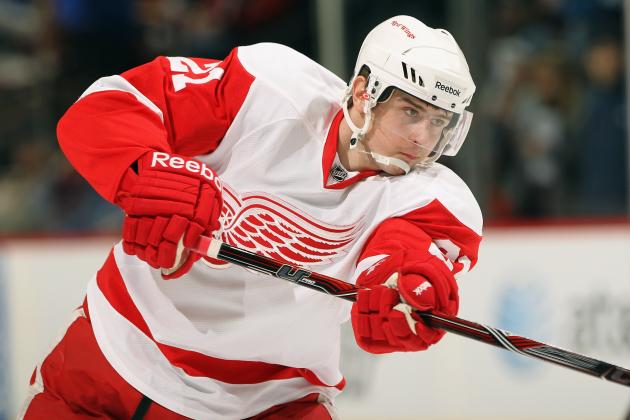 Doug Pensinger/Getty Images

Tomas Tatar didn't get a chance to play on ice with Detroit this year as he was reassigned to the Grand Rapids Griffins. This year, he tallied 58 points—24 goals and 34 assists—in the 76 games played with the Griffins.
This left wing plays the game with such passion in all aspects of the game that he's a strong prospect to make the team next year.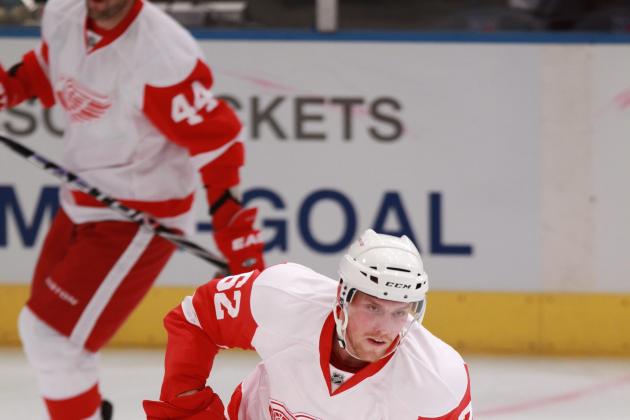 Bruce Bennett/Getty Images

Joakim Andersson only recorded three shots on goal and a plus-1 in his five games with Detroit this season. He needed to make a strong impression to make the team next season.
During his season with the Griffins, he chalked up 51 points—21 goals and 30 assists—in 73 games. Mike Babcock has known for a while that this center has a future in the NHL. If he can prove himself in the preseason, Andersson might just have his chance to have a full season with Detroit next year.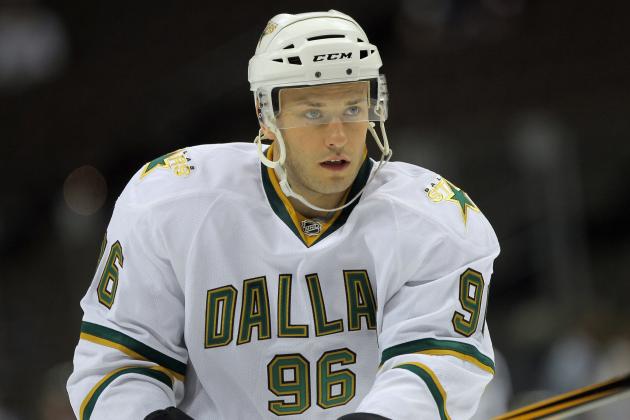 Doug Pensinger/Getty Images

Fabian Brunnstrom only started in five NHL regular season games with the Wings, and was recalled by the Wings on Tuesday, April 17. He's been waived and is waiting for his chance to play with Detroit.
He didn't leave much of an impression with his time on ice with the Wings, but made a strong impression during his season with the Griffins. He finished with 35 points—12 goals and 23 assists—in 45 games. The Wings are hoping he'll have strong minutes on the ice as they face a 3-1 series deficit against the Predators on Friday.
Brunnstrom is looking like a good candidate for next season.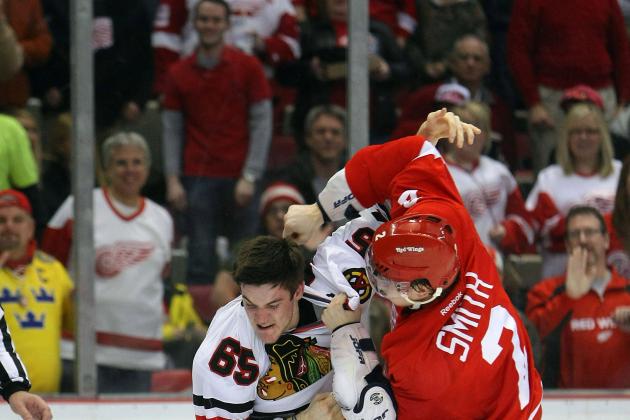 Dave Sandford/Getty Images

Brendan Smith has shown how tough he is on the ice during the times he was called up by Detroit. For a defenseman, Smith takes a lot of chances offensively. It has both its positive and negative sides.
During the 14 games he played for the Wings this year, he scored a goal, record six assists and 13 shots on goal. He also received a plus-3. He has a dominating presence on the ice. The Wings will call up this prospect for the team next season.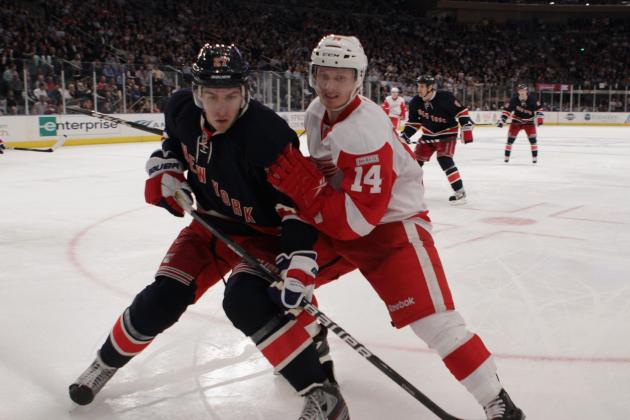 Bruce Bennett/Getty Images

Gustav Nyquist has been called in by Detroit to play several games with them this season. His first NHL game was on November 1, 2011 against the Minnesota Wild. He scored his first goal—with an assist from Pavel Datsyuk—against the Blue Jackets on March 26, 2012.
The Wings and coach Mike Babcock believe in this right wing. One of the things Babcock wanted him to improve on was his aggressiveness and creating more scoring opportunities.
Their faith in him is obvious as he was recalled by the Wings to replace Darren Helm during the playoffs against the Nashville Predators. He had a lot of chances to prove his worth and is one of the top prospect to make the team next year.