College Basketball's 12 Most Head-Scratching Early Entry Decisions of 2012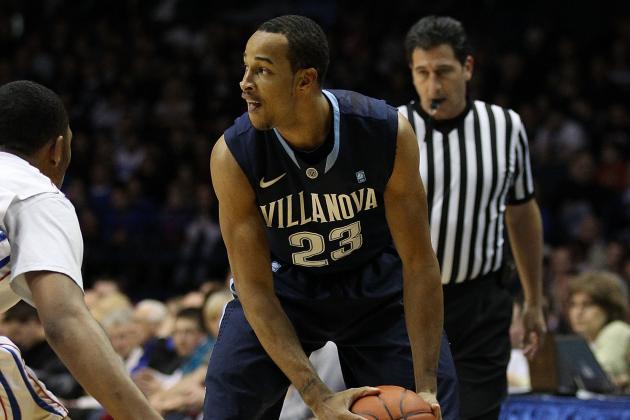 Jonathan Daniel/Getty Images

To absolutely no one's surprise, the entire starting five of national champion Kentucky declared for the NBA draft on Tuesday. While John Calipari's squad of freshman and sophomore stars is undoubtedly ready to make that jump, many other underclassmen who have declared look far less suited to impressing pro scouts.
One of the least familiar names on the early-entry list is Villanova guard Dominic Cheek. After a nondescript season for one of the Big East's biggest disappointments, Cheek apparently feels ready to throw his hat in the ring against college basketball's most accomplished players.
Herein, a closer look at Cheek and 11 more not-ready-for-prime-time players who will wish they hadn't forfeited the remainder of their college eligibility.
Begin Slideshow

»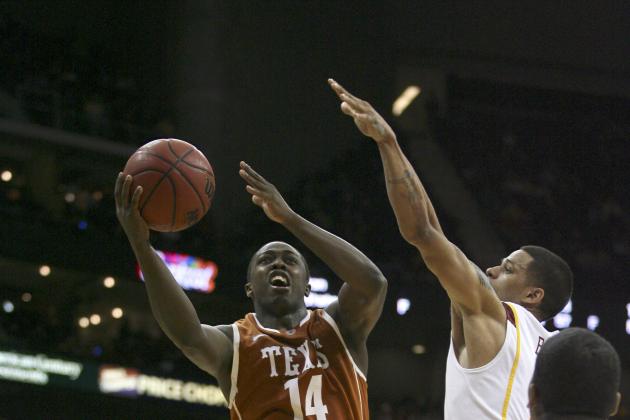 Ed Zurga/Getty Images

To be fair to J'Covan Brown, there wasn't much he could have showed NBA scouts as a senior that he didn't demonstrate already in scoring a torrid 20.1 points a game as a junior.
That said, he's still trading what would have very likely been a wildly successful year of college ball for the probability of not even making an NBA roster next season.
Brown's scoring is impressive, but he has little else to offer an NBA team, and at 6'1", he's a poor gamble as a 2-guard at the next level.
Myck Kabongo's presence would have kept Brown from switching to a full-time distributor's role—a likely factor in the junior's decision to leave—but the combination of Kabongo and Brown could've made Texas a serious contender on the national scene, and now Brown has passed up that opportunity to enter a draft that's unlikely to have much use for him.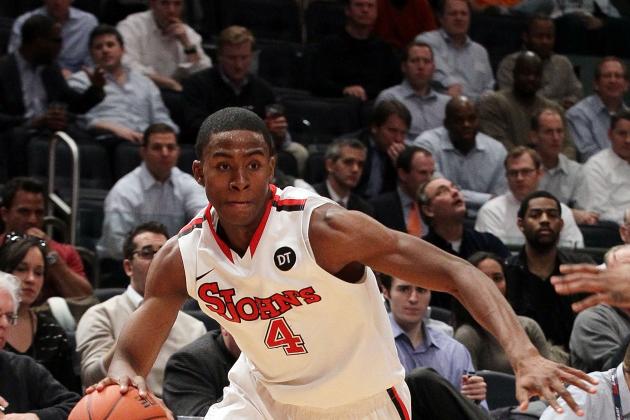 Jim McIsaac/Getty Images

Unlike most players on this list, Moe Harkless at least stands an excellent chance of getting drafted. Even so, he could have been a lottery pick with another year of college ball, and it's hard to see him reaching those heights in 2012.
Harkless is likely to wind up on the wing in the NBA, as his 6'8", 208-lb frame isn't built for the low post at the next level.
Although his size and athleticism made him an effective slasher (15.3 points a game) and defender (1.4 blocks and 1.6 steals a night), he's a dreadful jump shooter who hit just .202 from the collegiate three-point line and will struggle mightily when he can't dominate his opponent on sheer quickness and strength.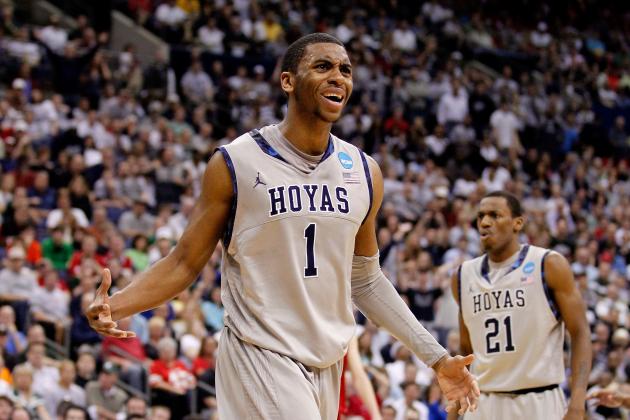 Rob Carr/Getty Images

There's no doubt that Hollis Thompson had an impressive 2011-12 season, registering career highs of 12.7 points and 5.6 rebounds per game while shooting .430 from long range. Even so, Thompson is far from ready to jump to the next level.
He'll be playing small forward or shooting guard in the NBA, which was essentially how Georgetown used him despite his 6'8" height, but he has neither the quickness nor the ball-handling ability to measure up to NBA wings.
For all his muscle, he's not a particularly effective defender either, so he'll have a hard time staying on the floor even if he does land a roster spot.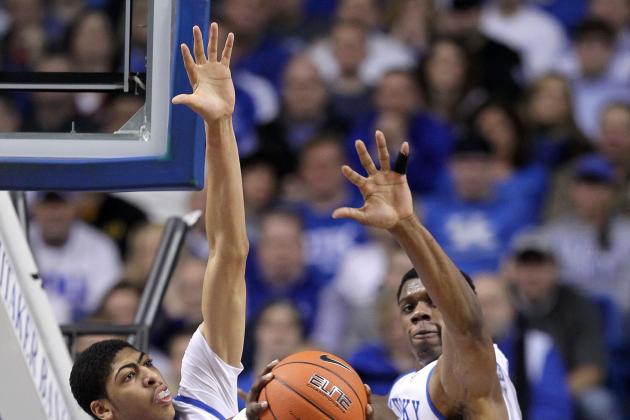 Andy Lyons/Getty Images

Declaring for the NBA draft because you're ready to move on is one thing, but declaring because you have nowhere else to go is quite another.
After getting suspended by his coach for the final month of the season, Tony Mitchell appears to fit squarely in the latter category.
The fact that Mitchell had just one year of eligibility left probably convinced him that declaring for the draft was a smarter move than transferring (or trying to reconcile with Anthony Grant at Alabama), but he just doesn't have much to offer to an NBA team.
At 6'6", Mitchell has the skill set of a run-of-the-mill power forward without the height to play that position in the pros, and he lacks the quickness or three-point shooting (.311 last season) to be of much use on the perimeter.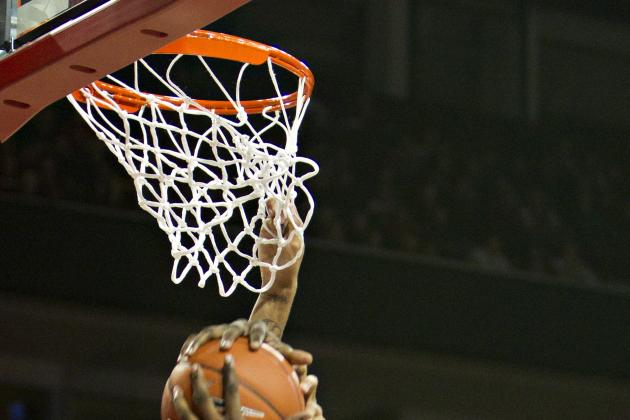 Wesley Hitt/Getty Images

Renardo Sidney's entire college career can be filed under "head-scratching," especially its apparent finale.
After being planted on the bench early in the second half of his team's double-OT NIT loss to UMass, Sidney stormed off at the final buzzer and effectively announced that he was leaving the program on his Twitter account…while his coach was still giving the post-game press conference.
Mississippi State looks more and more like a sinking ship, so even if Sidney hadn't burned so many bridges in his career, he might have opted to leave for the pros at this juncture.
The question is: What would the NBA want with a center who struggles to keep his weight down, can't produce at the college level (a paltry 9.9 points and 5.3 rebounds a game last season) and has repeatedly demonstrated a spoiled-brat streak even wider than his 6'10", 285-lb frame?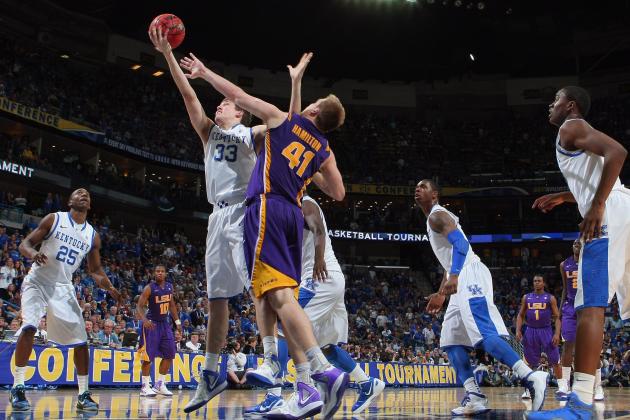 Chris Graythen/Getty Images

Not every seven-foot center can play in the NBA. Justin Hamilton is about to learn that lesson, to his chagrin, on a draft night in which he'll be compared (and found wanting) against a deep crop of better-prepared pivots.
Hamilton certainly has an NBA body at 7'0", 260 lbs, and after two disappointing years at Iowa State, he appeared to be learning how to use it last season for the Tigers. He posted career highs of 12.7 points, 7.2 boards and 1.3 blocks per game.
On the other hand, his solid averages can't entirely hide a disturbing tendency to disappear in games he should dominate (seven points on 1-for-5 shooting against Georgia, four points and four rebounds against lowly Auburn), a pattern that could easily drop him out of draft consideration entirely.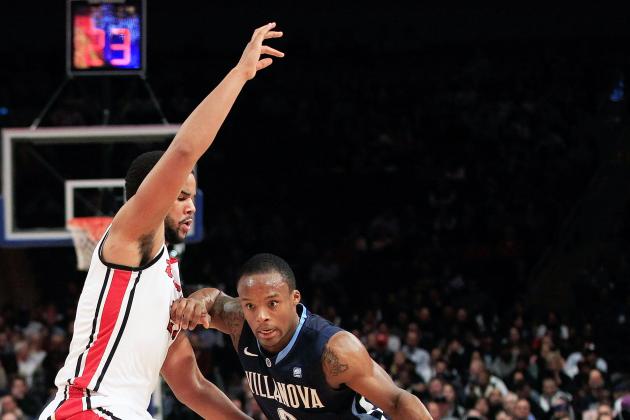 Chris Trotman/Getty Images

Given the right breaks, Maalik Wayns could've emerged as a bona fide star in 2011-12 and made his decision to enter the draft a foregone conclusion.
Of course, very few things broke in Villanova's favor last season, and Wayns instead finds himself a forgettable prospect who will be lucky to make the bottom of the second round.
The 6'2" Wayns did increase his scoring in the absence of Corey Fisher, racking up 17.6 points a game, but he's a point guard by trade, and his assist totals barely changed (4.6 a night, up from 4.5 the previous year).
Worse yet, he actually turned the ball over more often in 2011-12 (3.0 times a game, up from 2.8) as the Wildcats staggered to a 13-19 finish—hardly the kind of performance that will have NBA teams clamoring for his services.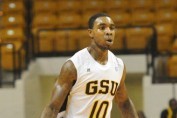 Image from hbcubuzz.com
Grambling State hasn't produced an NBA player since a mediocre backup guard named Larry Wright, who retired during Ronald Reagan's first term as president. Quincy Roberts isn't likely to change that trend.
Roberts, a 6'5" shooting guard, joined the Tigers as a transfer after a dismal (and injury-plagued) stint at St. John's.
He thrived against lowly SWAC competition, averaging 22.7 points a game, but that's a far cry from facing NBA defenders (or an NBA three-point line, considering that he hit just .320 from the college stripe).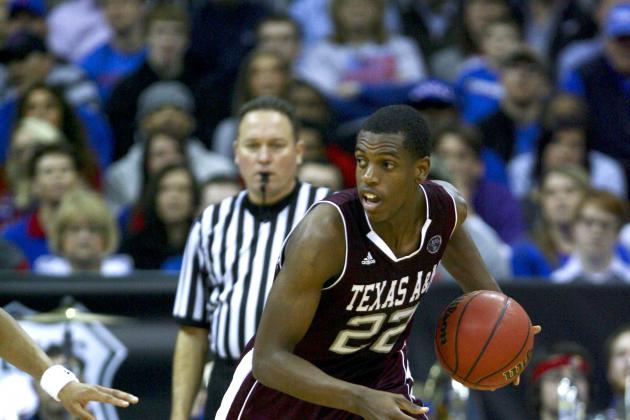 Ed Zurga/Getty Images

Whenever Khris Middleton entered the NBA draft, he'd have been forced to face concerns about the partial tear of his right meniscus that cost him 12 games last season.
Why he also chose to leave early and face concerns about not being ready to contribute at the next level is anybody's guess.
Middleton is a 6'7" SF and a fine defender, but he's never established any ability to create his own shots with consistency.
He's a mediocre ball-handler and a wretched three-point shooter (.260 last season), and he gives every indication of being such a liability on offense that even his solid defensive skills aren't going to make him a legitimate NBA prospect.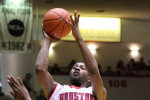 Image from uhcougars.com
Arriving at Houston as a JUCO transfer last season, Jonathon Simmons immediately became the Cougars' leading scorer. Unfortunately for him, that's not a particularly high bar to set.
Simmons, a 6'6" SF, scored 14.7 points a game last season, a respectable total but hardly earth shaking against middling Conference USA competition.
Considering that Simmons has little else to offer (he's a solid three-point shooter at .386 but an unremarkable rebounder and defender), he would've needed a much higher scoring output to register on NBA radars.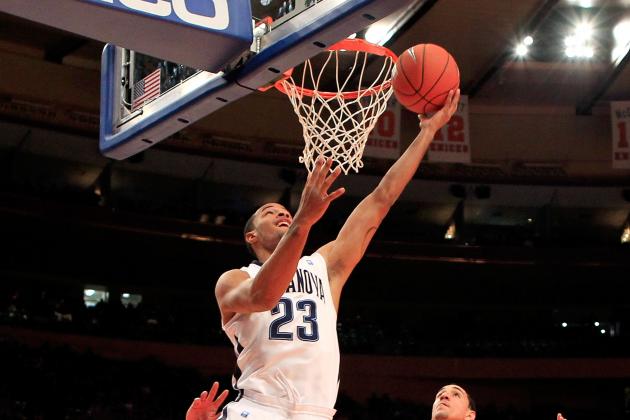 Chris Trotman/Getty Images

Dominic Cheek was the second-best guard on a bad college team. What about that status sounds like an NBA player in the making?
Cheek scored a nondescript 12.5 points a game for the 13-19 Wildcats, hitting an equally vanilla .320 from beyond the arc and playing competent but hardly world-beating defense.
He has the length to play the 2 in the NBA (6'6", though just 185 lbs), but why anybody would bother giving him a chance to do so is a mystery.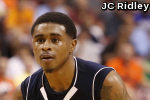 Image from fausports.com
Even judged purely on his productivity at Florida Atlantic, Raymond Taylor would have an extremely marginal case for a spot in the NBA draft.
He's not a winner (the Owls finished 11-19, including 7-9 in the lowly Sun Belt); he's not a scorer (8.9 points a night) and he's not even that impressive a point guard (4.5 assists per contest, though he does have some impressive ball-handling tricks up his sleeve).
Stats, however, are only part of the problem for a 5'6", 145-lb guard trying to make it in the modern NBA.
Compare him to 5'9" Isaiah Thomas, who barely snuck into last year's draft as the final pick despite vastly superior numbers against better competition, and it's clear it will take a miracle for Taylor to come anywhere near an NBA roster.