NBA Draft 2012: Pro Prospects of Jayhawks' Thomas Robinson and Tyshawn Taylor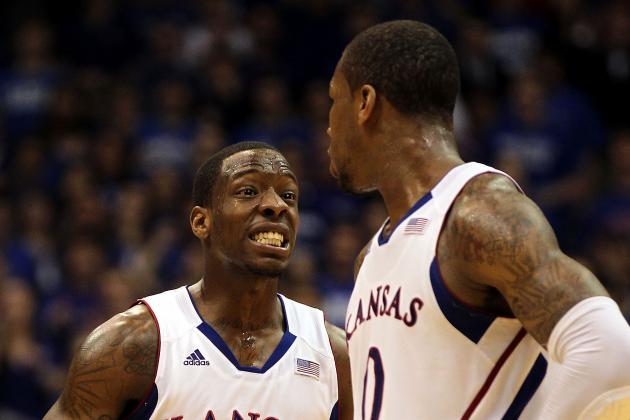 Jamie Squire/Getty Images

The Kansas Jayhawks were obviously one of the best teams in the nation this year. Kansas kind of made it all the way to the national championship and all.
With such a great team comes great players, and the Jayhawks were certainly not lacking in that department.
Kansas had two very talented players on its team this year by the names of Thomas Robinson and Tyshawn Taylor. The Jayhawks, of course, had other amazing players on their team, but these two were by far the best and will most likely be drafted.
Read on to see how these two players should fare in the upcoming NBA draft.
Begin Slideshow

»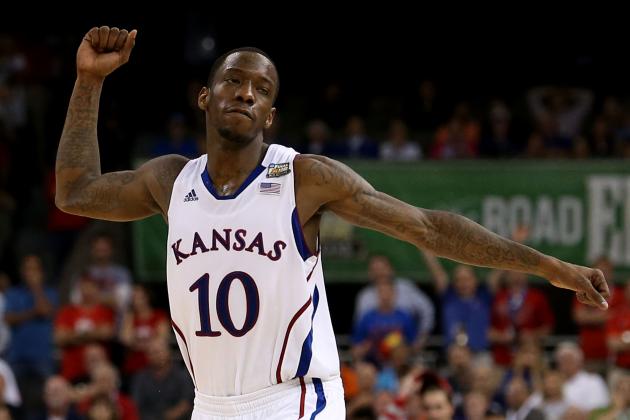 Jeff Gross/Getty Images

Points per game: 16.6
Assists per game: 4.8
Tyshawn Taylor is not only an elite scorer, but defender as well.
Taylor is a very quick guard, who is very capable of finishing at the rim. He also has a very high basketball IQ, which is pretty important when you are a point guard.
He is a very explosive leaper, which goes well with his 6'3'' height.
Taylor has great hands, which goes hand and hand with his defensive ability.
Just by the sound of what I have said already, you would think that any NBA team would kill for a player like Taylor. However, there is a catch.
The problem lies in his shooting. Taylor does not have the best jump shot in the world and he could definitely use some work on his range.
However, if Taylor can improve his shot at the next level, he should make for a great NBA player.
Draft Projection: Late first round/Early second round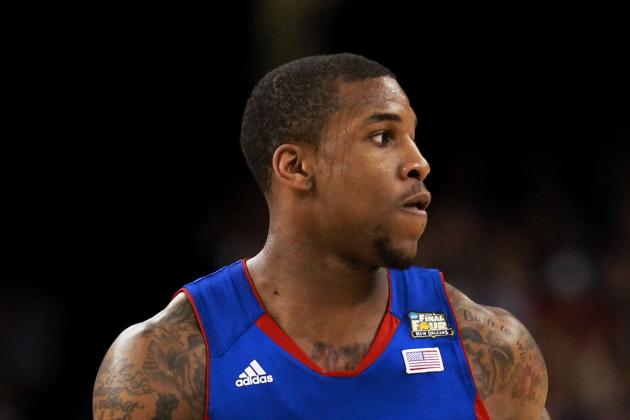 Ronald Martinez/Getty Images

Points per game: 17.7
Rebounds per game: 11.9
Thomas Robinson is a freak of nature when it comes to his rebounding ability. Robinson is an absolute beast on the boards, and his 11.9 rebounds per game is proof of this. Robinson is a little undersized for his position at 6'9'', but his leaping ability certainly makes up for that. Not to mention, he is a very physical player on both sides of the ball.
Robinson's NBA body combined with his physical play not only makes him a serious threat on offense, but defense as well.
If you look at Robinson's numbers at Kansas, you would see that he seriously improved on offense over the past year. Robinson only averaged 7.6 points per game his sophomore year. Although he did not get near the amount of playing time his second season with Kansas as he did this year, he still improved his offense quite a bit.
Robinson is capable of playing shutdown defense at the next level, as well as being an elite scorer.
Draft Projection: Top five

If you're a tweeter, feel free to follow me @TheTrevorLowry.