Orioles Top Prospects: Who's Hot and Who's Not, April 22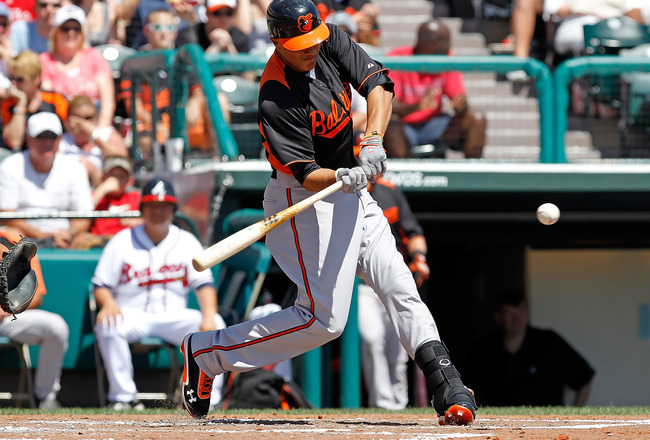 Manny Machado is off to a solid start at Double-A Bowie.
J. Meric/Getty Images
For the first time in a long time, the Orioles have plenty to be excited about.
For starters, the big-league squad is right in the thick of the American League East race, fresh off their first winning road trip in quite some time.
Their top pitching prospect, Dylan Bundy, has been lights-out near-perfect in his first three outings, and he'll go for a perfect fourth tomorrow.
Their top hitting prospect, Manny Machado, has already reached Double-A as a 19-year-old and has more than held his own against competition two, three and even four years older.
Bundy and Machado aren't the only prospects thriving, though. Several other picks from the 2011 draft class have already made huge impressions, while some older guys have put together some pretty impressive starts as well.
Without further ado, let's check out who's hot and who's not among the O's top prospects.
Hitter of the Week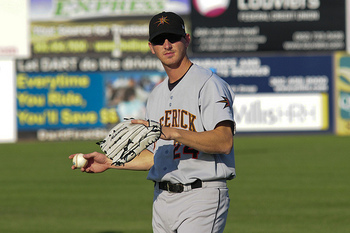 There has been no hotter hitter in the O's system, and possibly the minor leagues, than OF Ronnie Welty.
The 24-year-old has hit safely in all but one of Frederick's 13 games and thanks to an 11-for-18 showing the past four games is now hitting .415. He also has nine RBI in that period, giving him a team-leading 17 RBI for the season. He currently ranks second, behind Braves catcher Evan Gattis, in the Carolina League in average and RBI.
To say Welty has been a one-man wrecking crew would be an understatement. He has driven in at least one run in 10 of 13 games and already has 13 extra-base hits, including seven doubles and three triples. He's well on his way to topping the 36 he racked up last season.
This kind of production isn't out of the realm of possibility for Welty. He hit .282 with 32 doubles and 18 home runs two years ago.
Unfortunately, that season was also spent at Frederick, and Welty has been unable to break through to Double-A, hitting a paltry .228 in 122 games with Bowie.
Pitcher of the Week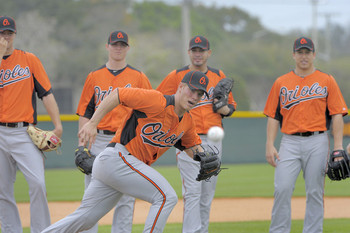 Much in the same fashion as Bryce Harper, massive expectations followed the Orioles first-round pick from 2011, RHP Dylan Bundy, to Delmarva, where he made his professional debut in stunning fashion a few weeks ago.
Bundy tossed three perfect innings, striking out six. In his next start he did the exact same. Three innings, six strikeouts, no hits or walks.
In his most recent start, he showed a small crack in his veneer, walking one batter, the only baserunner he has allowed all season. He struck out three in three innings, giving him 15 punchouts on the season in just nine innings.
Hard to say that doesn't earn him Pitcher of the Week honors.
Weekly Dylan Bundy Update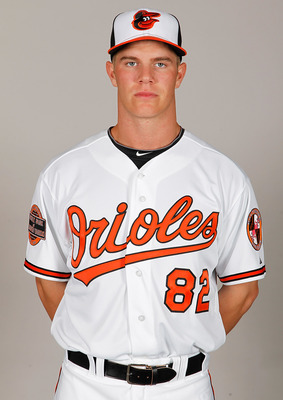 J. Meric/Getty Images
Bundy has kicked off his career as an Oriole in sensational fashion.
Through his first three starts, each of which has been limited to three-innings, the 19-year-old has yet to allow a hit. In the equivalent of a full-game (nine innings), Bundy has 15 strikeouts and a lone walk, which came in his most recent start.
Stadium radar readings have clocked Bundy has high as 100 mph, although scouts in attendance haven't seen him top 97.
The plan is for Bundy to have one more three-inning start, and then he'll bump up to four-innings per appearance, which should last for a few more weeks, before eventually working his way up to five.
This plan should allow him to pitch deeper into the year and get a sense of what the professional grind is like.
Season stats: 0-0, 0.00, 3 games, 9 innings, 0 hits, 0 runs, 15 strikeouts, 1 walk, .000 average against
Weekly Manny Machado Update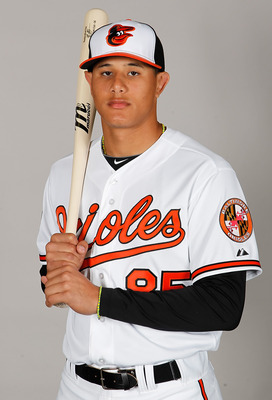 J. Meric/Getty Images
The O's expected some growing pains when they assigned Machado to Double-A. After all, he's only 19-years old, and the second youngest position player in the Eastern League.
Even so, it's taken a 2-for-17 slump to drop his average to a respectable-for-his-age .242.
He's shown good pop, rapping four doubles and slugging two homers, although he hasn't done either since April 15th.
He's also shown great plate discipline (9-to-15 BB:K) for a 19-year-old competing against 22, 23 and even 24 and 25-year-olds.
Season stats: .242/.333/.403, 4 doubles, 2 homers, 9 runs batted in, 4 runs, 9-to-15 K:BB, 2 steals
Weekly Injury Updates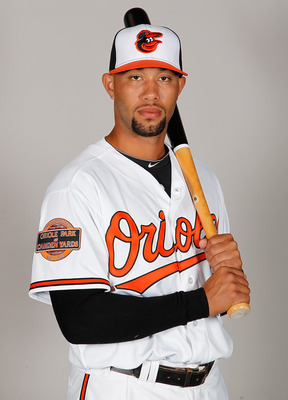 J. Meric/Getty Images
In case you missed it, Orioles farmhand Daniel Klein will undergo his third arm surgery in four years, and will miss the remainder of the 2012 season. Klein pitched just 32.1 innings last year before being shut down and has only made 21 appearances as an Oriole since being drafted out of UCLA in 2010.
Once considered a rising star, and maybe a candidate to move into the rotation, Klein will return to the mound in 2013 as a 24-year-old assuming he can make it back before the All-Star break.
In a non-injury related piece of news, catcher Michael Ohlman (11th-round, 2009) was suspended 50 games for his second violation of the Minor League drug policy. It's been a busy start to the season for Ohlman, who was also involved in a car crash during spring training.
Third baseman Josh Bell has been dealt to Arizona in exchange for a player-to-be-named-later and cash. Bell never lived up to the lofty expectations that accompanied him when he came over from Los Angeles in the George Sherrill trade. He showed brief flashes of light-tower power, but failed to do much of anything at the big-league level.
Triple-A Norfolk Tides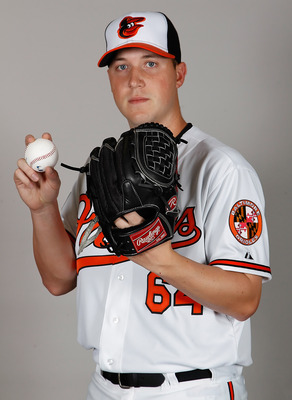 J. Meric/Getty Images
HOT
RHP Steve Johnson found incredible success (5-1, 2.16) last season at the Double-A level, but when it came time to make the jump to Triple-A, he struggled greatly, losing seven of his 17 starts and fighting to keep his ERA under 6.00.
This season, the going has been much easier. In his first two starts, Johnson allowed just three earned runs in 11 innings while striking out 12 and walking a mere two. For an encore he pitched 4.2 solid innings in relief, following the rehabbing Tsuyoshi Wada. It was the first time since 2009 that Johnson had come in from the bullpen.
For the season, Johnson is 1-0 with a 2.30 ERA and 16 strikeouts in 15.2 innings. Batters are hitting a meager .214 off of him. Also impressive is the fact that he has yet to surrender a home run, after serving up 14 last year, 24 in 2010 and 18 in 2009.
NOT
As bad as it was to be Josh Bell this week, it's even worse to be OF Jai Miller. For starters, Miller is performing terribly, and second, he's still a Baltimore Oriole. After a torrid start to the campaign, he has slowed down in quite a hurry.
His average, which once stood well above .300 has dipped to. 212 and he's struck out a whopping 28 times in 52 at-bats. The O's knew when they picked up Miller that he was strikeout prone, but there's no way they could have expected him to go six games and 17 at-bats without a hit nine times in the past week.
Double-A Bowie Baysox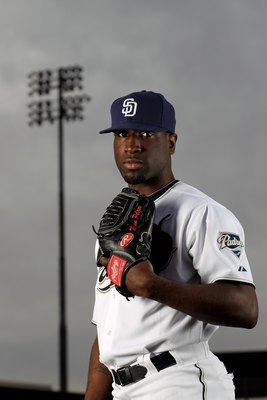 Ezra Shaw/Getty Images
HOT
The book on 1B Tyler Townsend has always been that when healthy, he hits. For the better part of his career with the O's so far, however, he's been limited by numerous injuries. This season, for the first time ever, he's been completely healthy, and he's finally showing the kind of impact he can make at the plate.
Through 14 games Townsend paces the Baysox with five home runs and 12 RBI. His .296 average is good for fourth on the team and is in line with his career average. Another exciting aspect that he's added to his game is some patience at the plate. After walking a mere 14 times last year in 72 games, Townsend has already drawn nine free passes in one-fifth as many contests.
Included among Townsend's early season highlights was a stretch from April 6-8, where he homered in three straight games.
One of the Orioles' less heralded prospects, LHP Jacob Pettit has carried over the momentum he built last year, when he went 12-4 with a 3.38 ERA. Through three starts in 2012, he's 2-0 with a 2.00 ERA.
He's gone exactly six innings in each of his starts, and has yet to give up more than two earned runs in a single outing.
At 6-1 and 185 pounds, Pettit isn't the most intimidating pitcher, and his stuff isn't so good that he racks up strikeouts (just eight in 18 IP), but he just might be good enough to warrant a look by the O's in a relief role.
NOT
It seemed as if a brighter future awaited RHP Wynn Pelzer, a reliever who was brought over to Baltimore from San Diego a few years ago.
Unfortunately, the former starter-turned-reliever was unable to harness the same potential that made him an 11-game winner back in 2009, and as a result, the 25-year-old was released this past week.
After scuffling in 2011 (5-8, 4.00), Pelzer needed a strong start to avoid being on the chopping block. Allowing four hits and three runs in three shaky outings wasn't going to cut it.
High-A Frederick Keys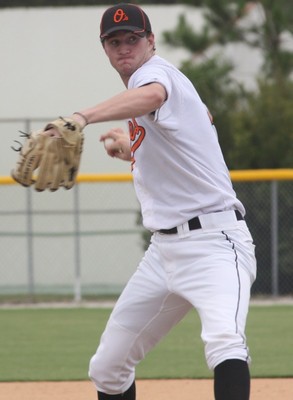 HOT
Pitching (both good and bad) has been key (no pun intended) to Frederick's uneven start to the season. One one side, they have RHP Mike Wright, the team's third-round pick from last year. Wright has been the team's most consistent starter and has come every bit as advertised.
In three starts, he's given up only four earned runs, two of which came in the form of solo homers in his most recent start, which he picked up the victory in after tossing five solid innings. In fact, Wright has come out with a W in every game he's pitched so far, and he's the O's only three-game winner in the minor leagues.
Joining Wright on the right (pun intended) of things is RHP Clayton Schrader. The former 10th-round pick (2010) has breezed through each stop in the minors, posting a 2.05 ERA with Delmarva last year before being bumped up to Frederick, where he struck out 35 batters in 24 innings and held down a 1.13 ERA.
This season, he's been even better. Through five outings, all in relief, Schrader has allowed a mere two hits in 10 innings. He's racked up 15 strikeouts and his opponent's batting average of .065 is easily the lowest in the organization for anyone not named Dylan Bundy.
NOT
One player who has not gotten off to a great start is OF Trent Mummey. After missing a good chunk of the 2011 season with multiple injuries, the former fourth-round pick (2010), has struggled to find hit footing, notching just nine hits in 44 at-bats (.205). He has only one extra base hit (and none since April 8th) and hasn't appeared to be as much of a threat on the basepaths as he was in 2011.
It's still early, and with hits in each of his past four contests, it seems as if Mummey might be breaking out of his slump, but he's going to have to go on a real tear in order to erase the memory of his horrid start.
Low-A Delmarva Shorebirds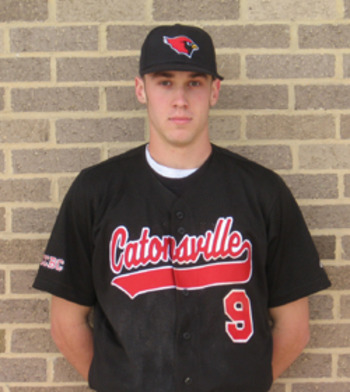 HOT
At 9-8, the Shorebirds are in the thick of the South Atlantic League race. One of the reasons for their quick start has been the two-headed attack of OFs John Ruettiger and Glynn Davis, atop the order.
Ruettiger, the team's eighth-round selection last year, and the nephew of Notre Dame legend Rudy Ruettiger, paces the team with a .343 average, 15 runs, 23 hits, five doubles and seven steals. He's shown great plate discipline (9-to-10 BB:K) and has even proven himself as a RBI-man with 10 of those.
At 21-years old, Ruettiger may be a bit old for the level of competition, so it wouldn't be a total surprise to see him get bumped up to Frederick at some point this season.
His outfield compatriot, Davis, has also been sizzling. At the plate he's produced a .317 average. He ranks behind only Ruettiger with 19 base hits and six steals, and just had an eight-game hitting streak snapped two nights ago.
Davis has the best speed in the system, but there are questions about his ability to get on base to use it. So far, so good.
Joining Ruettiger and Davis among the ranks of the "hot" is C Gabriel Lino, an 18-year-old Venezuelan who is hitting .340. Lino is the only Shorebird who has more than one homer (two) and he leads the team in total bases (28).
Lost among the Bundy-mania has been the performance of LHP Trent Howard, the pitcher who regularly relieves Bundy after his three inning outings. Howard was a seasoned college veteran who the O's expected to thrive and he's done just that, outmatching his opponents with impressive control.
He has a 1.59 ERA in three outings, spanning 11.1 innings
NOT
On the opposite side of "hot" are two high picks from the 2011 draft.
We'll start with 3B Nick Delmonico, who has struggled mightily, hitting a mere .200 in 55 at-bats. He has shown flashes of breaking out of his slump, going 6-for-17 (.353) in his past four games, but he still has to overcome a five-game stretch where he went without a single base knock.
Luckily, the sixth-round pick is showing decent plate discipline, something that can't be said of second-rounder 3B Jason Esposito. "Espo" is hitting .234 after mustering only one hit in his last 16 at-bats. He hasn't had an extra base hit in almost two weeks and his 19 strikeouts rank second on the team.
On the plus side, Esposito has shown the same sneaky speed he used in college to swipe four bases.
Organizational Leaderboard- Hitters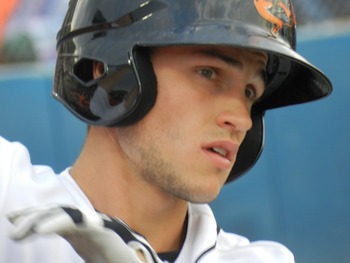 HR
1B Tyler Townsend 5
3B Brandon Waring 4
C Caleb Joseph 3
OF Ronnie Welty 3
RBI
OF Ronnie Welty 17
OF Brendan Webb 13
1B Tyler Townsend 12
1B Aaron Baker 11
Average
OF Ronnie Welty .415
3B Tyler Kelly .381
OF John Ruettiger .343
C Gabriel Lino .340
Runs
OF John Ruettiger 15
3B Jason Esposito 13
OF Ronnie Welty 12
C Gabriel Lino 11
SB
OF John Ruettiger 7
OF Glynn Davis 6
3B Jason Esposito 4
OF L.J. Hoes 4
OF Xavier Avery 4
K
OF Jai Miller 28
OF Brendan Webb 22
3B Jason Esposito 19
Organizational Leaderboard- Pitchers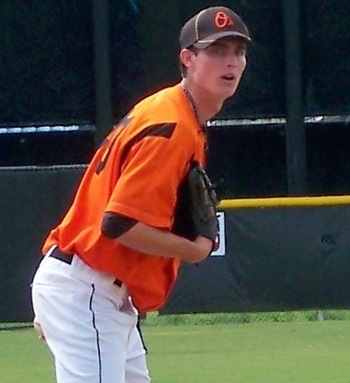 W
LHP Mike Wright 3
several tied at 2
L
RHP Bobby Bundy 3
several tied at 2
ERA (two start minumum)
RHP Dylan Bundy 0.00
RHP Scott Copeland 0.54
RHP Eduardo Rodriguez 1.54
LHP Jacob Pettit 2.00
IP
RHP Tim Bascom 24.0
RHP Bobby Bundy 20.1
LHP Jacob Pettit 18.0
K
RHP Stu Pomeranz 18
LHP Tim Berry 17
RHP Tim Bascom 16
RHP Clayton Schrader 15
RHP Dylan Bundy 15
BB
RHP Bobby Bundy 9
RHP Clayton Schrader 8
LHP Cole McCurry 8
Saves
RHP David Walters 2
several tied at 1
Keep Reading

Baltimore Orioles: Like this team?