Pittsburgh Penguins: 5 Reasons the Penguins Should Trade Evgeni Malkin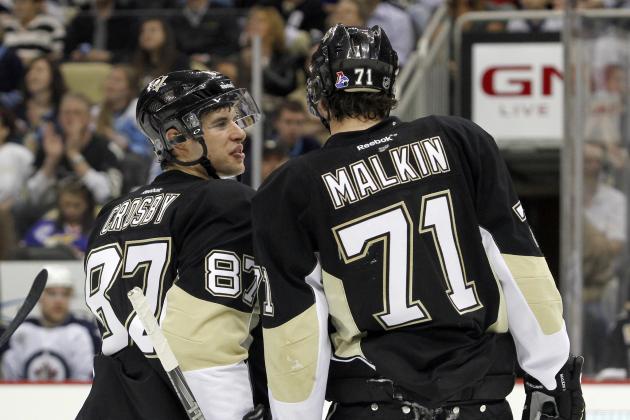 Justin K. Aller/Getty Images

The Pittsburgh Penguins are currently in a tailspin that will possibly end with them losing in the first round of the playoffs this year. They are probably the most talented team in the league by most standards, yet they stand on the cusp of elimination.
Even if this team were to come back and win this series, then go on to win the Stanley Cup, difficult decisions would loom this summer and next regarding marquee players. One move that should take place this summer might help the team keep most of its young stars, but would alienate Penguin nation: Trade Evgeni Malkin.
I am not taking a side on either Team Sid or Team Geno, or saying that Sidney Crosby is better than Evgeni Malkin. Here are five reasons the Penguins would benefit the most by letting Malkin go.
Begin Slideshow

»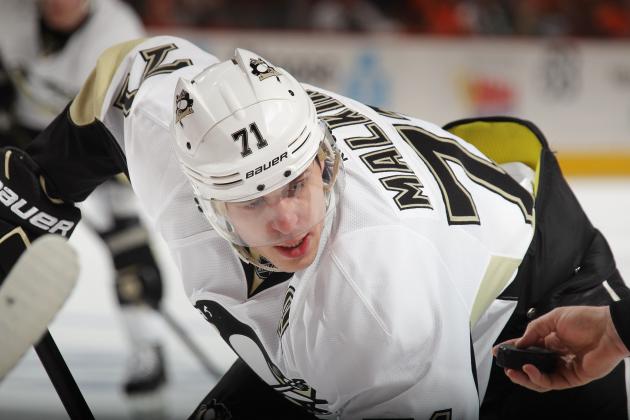 Bruce Bennett/Getty Images

Evgeni Malkin will win the Art Ross Trophy and probably the MVP as well this year, and deservedly so. Malkin outscored runner-up Steven Stamkos by 12 points, while playing in seven less games.
Right now, he is only 25 and clearly in his prime. He is the best player in the NHL, bar none. So why would any GM in his right mind want to discard such a talent? His trade value will never be higher than it is right now.
GM Ray Shero can fill some huge holes which have been exposed recently, such as the lack of quality and depth on defense. He could also score a high draft pick to use in this year's draft to help make up for the absence of Malkin.
Don't forget, Wayne Gretzky was traded from Edmonton a long time ago, in a deal no one ever thought possible.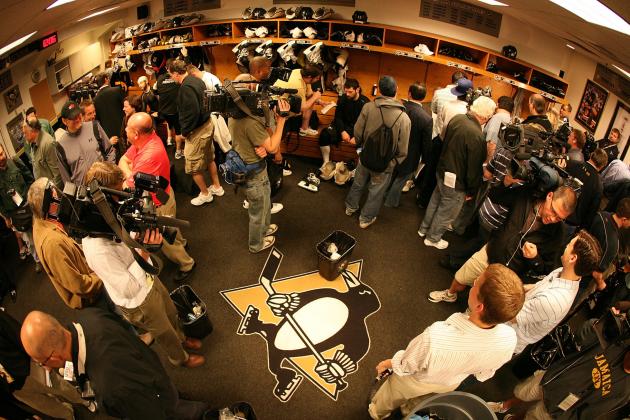 Bruce Bennett/Getty Images

Malkin really stepped up in the absence of Sidney Crosby, and became a superstar on the level of his higher profile teammate. History has shown over the years that having two players of this caliber usually results in dissension of some kind.
Rumblings have been coming from the locker room that some of the players think that Sid should be captain, but another faction believes that Geno should get the title. This situation festered recently when most of the players taped a captains "C" on their practice jerseys in order to diffuse the problem.
This just brought more attention to it, and confirmed it's existence. Not to mention, financially it is going to be tough to keep these two together much longer. If team chemistry is suffering, and one of these stars is traded, it could help smooth things over in the room.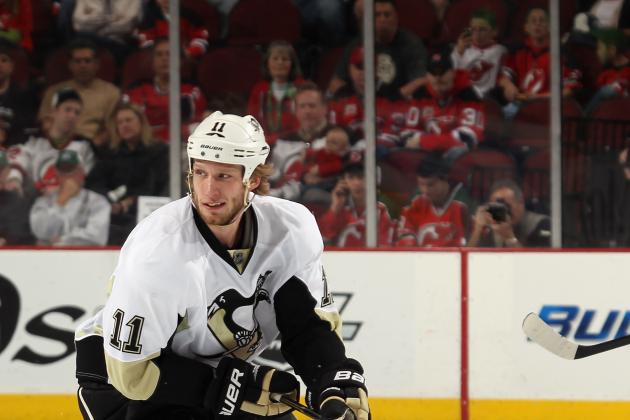 Bruce Bennett/Getty Images

The trading of Geno would actually create a domino effect on the team that may enhance the chances of keeping Jordan Staal, among others. A third line center for most of his career, Staal will most likely be gone after next season in pursuit of more quality ice time (and likely more money) from another team willing to give him both.
While Staal doesn't possess Malkin's offensive talents, he is still a very good offensive player who contributes defensively as well. With his big body, he also does the dirty work along the boards and is willing to do anything necessary to win. You could do much, much worse than having No. 11 as your second line center.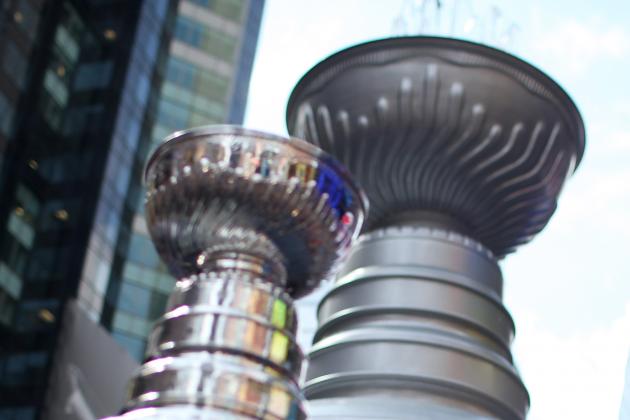 Justin Sullivan/Getty Images

Having the two best players on the same team is not good for the league. There are too many teams that have little or no star power, and the Western Conference is loaded with such teams.
Ray Shero would never allow Malkin to be traded to a team in the Eastern Conference, for fear of having to play against him in the playoffs. Imagine the Edmonton Oilers, loaded with young talent and the No. 1 overall pick in 2012, trading for Malkin.
He could be just what the Oilers need: a superstar veteran who could help them get to the next level. Most importantly, he would be a reason for people to watch those late night West Coast games. Could you imagine a Sid versus Geno final?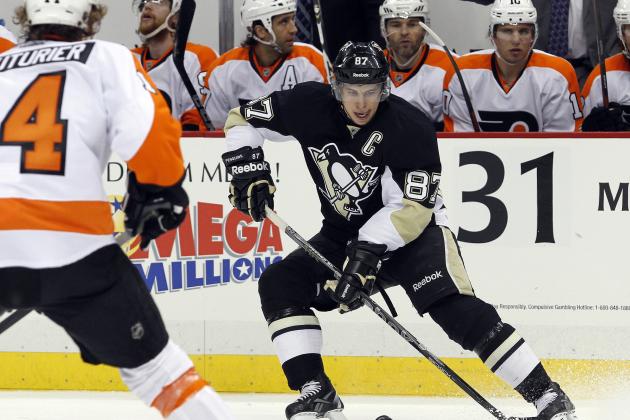 Justin K. Aller/Getty Images

With questions about Sidney Crosby's durability, it may seem like a bad idea to trade Geno in favor of Sid. However, the market for Sidney Crosby would probably be a little softer. Geno is only a year older, and without the injury baggage that Sid has.
While Crosby is more marketable as the face of Canadian hockey, he could be put out of the game permanently with one bad hit in the right place. Assuming Shero would also never trade Crosby to an Eastern Conference team, he would be highly sought by any Western Conference Canadian team, but probably be less sought after in marketing terms to American teams in that conference.
This would further diminish his value on the open market.