Chelsea FC vs. Barcelona: 3 Keys to Victory at the Nou Camp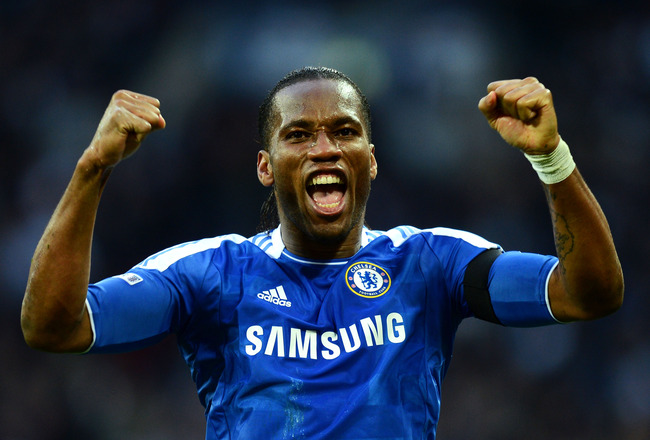 Mike Hewitt/Getty Images
Chelsea leave Stamford Bridge with an unexpected win over Champions League title favorites Barcelona.
The Blues profited from a mistake by Lionel Messi at the halfway line and, with their only shot on goal, claimed the tie through Didier Drogba. The win is just half the job though and Chelsea are destined for an even tougher examination away at the Nou Camp.
Here are three keys that could help them on their way to the final
Rest Frank Lampard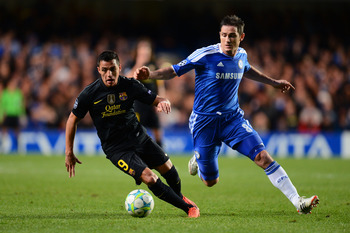 Mike Hewitt/Getty Images
Andre Villas-Boas wasn't wrong to bench Frank Lampard earlier in the season because the midfielder's form wasn't quite up to scratch.
However, if Frank Lampard is benched now, it will be for completely different reasons. The midfielder is currently playing some of his best football of this season.
Benching Frank Lampard against Arsenal in their crucial Premier League game this weekend may not be in Chelsea's best interest, but priorities will have to be sorted.
Would it be wise to play the 33-year-old for three matches in one week? Hmm...
Start Didier Drogba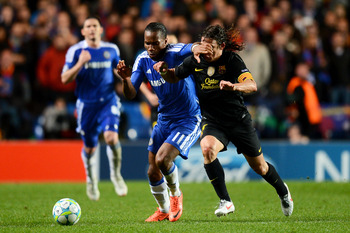 Mike Hewitt/Getty Images
Arguably the Man of the Match in the first leg, Didier Drogba's presence in the team will be of the utmost importance.
At his best, Drogba has what it takes to be the best striker in the world and Fernando Torres, at the moment, will just not do.
The Ivory Coast striker clearly troubles the Barcelona defense and his "injuries" may prove priceless.
Man-Marking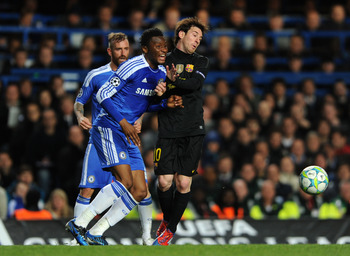 Michael Regan/Getty Images
As important as Drogba, John Terry, Lampard and Gary Cahill were to Chelsea against Barcelona, John Obi Mikel and Rui Meireles were just as important.
Some managers may see man-marking as a tactic that is beneath them and some may be to proud to make their team play that way. However, against Barcelona at the Nou Camp, man-marking will be at the top of the list in importance.
Keep Reading

Chelsea: Like this team?