2012 Washington Nationals: So Far, so Good and How to Continue Their Success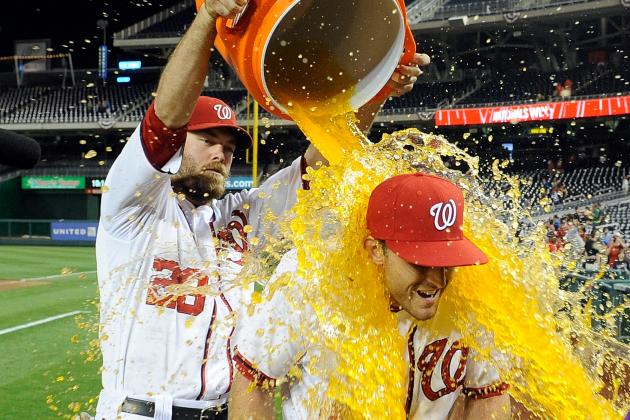 Greg Fiume/Getty Images

Prior to the start of the baseball season, if someone asked me, "Hey Tom how are your Nationals going to be this year? Maybe the playoffs?", I would have responded by affirming yes, it could very well happen. Under the following condition: things go as planned.
For something to go as planned, you need a bit of luck, something the Washington Nationals/Montreal Expos have suffered through a shortage of in the past. Things might finally be changing for the better.
Let's look at what has happened so far.
Oh and if it's any consolation, I don't have "Natitude."
Begin Slideshow

»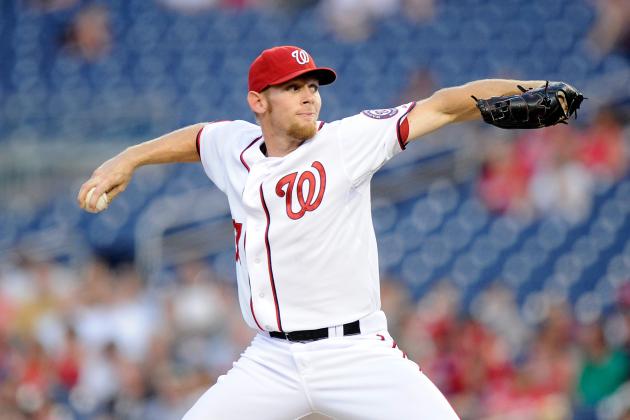 Greg Fiume/Getty Images

Stephen Strasburg and the pitching staff perform up to their potential. Well, so far they are arguably the best staff in all of baseball. If Strasburg continues, he may be the NL All-Star starter.
Jordan Zimmerman appears to be on the same level as last year with his very low ERA (he was one of the most underrated pitchers in all of baseball last year, imagine the attention he would receive if he was on a championship contender).
Gio Gonzalez's home opener was evidence of why the Nationals front office gave up so much to get him.
Edwin Jackson continues to be an innings eater as he controls the game with his combination of fastballs and sliders.
Even Ross Detwiler showed why he was chosen over former opening day starter John Lannan.
The 2010 World Series Champion San Francisco Giants proved that you can win with excellent pitching and a below-average offense.
I expect the Nationals to have a similar construction, especially without Mike Morse and the eventual Bryce Harper.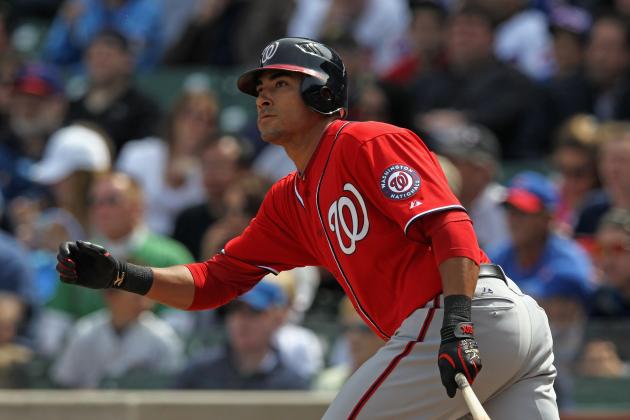 Jonathan Daniel/Getty Images

Ian Desmond is finally playing the way the Nats expected him to. It appears that he's finally settled down in his leadoff role.
I mentioned this in one of my previous articles, but Desmond may become the odd man out with the selection of Anthony Rendon last year.
Ryan Zimmerman is locked for a long time. Mike Morse could eventually move to first base when Bryce Harper comes up and Danny Espinosa's potential may keep him over Desmond.
All that considered, Desmond has had a tremendous start to his 2012 campaign. He's swinging for contact, not whiffing on breaking balls and slightly improving defensively.
A player with Desmond's talent is vital to the Nationals, a team that is relatively ineffective offensively. Getting on base needs to be Ian's priority and let the big bats send him home.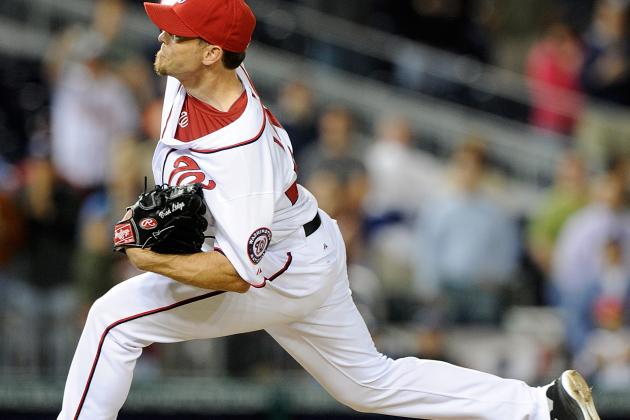 Greg Fiume/Getty Images

Tyler Clippard and Drew Storen could have solidified the argument that they were one of the best setup and closing tandems in all of baseball. Unfortunately, Storen's elbow injury will keep him on the disabled list until the All-Star break.
Initially, the Brad Lidge signing seemed confusing to me. They have one of the best setup relievers in baseball in Clippard and Ryan Mathews, Henry Rodriguez and Shawn Burnett all have done enough to earn a spot in the bullpen.
Now that signing looks brilliant, as Brad Lidge and Henry Rodriguez help bridge the gap as the closer Drew Storen recovers from his injury. Rodriguez has the pitching arsenal to become a solid reliever, but his control is still inconsistent.
Lidge is the veteran of the bullpen who has gotten the last out in a World Series. He might not be on the same level he once was, but his experience will come in handy, especially since the Nationals play in so many close games.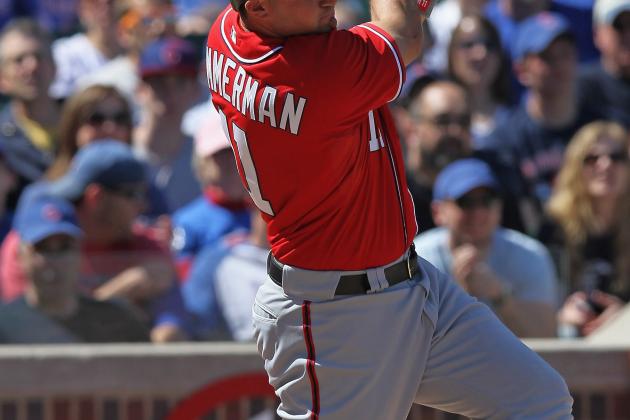 Jonathan Daniel/Getty Images

Timely hitting needs to improve. Despite my glorification of the Nationals pitching staff, there's going to be some games where they need help.
I'm not expecting three or four of the regulars batting over .300 or Ryan Zimmerman to hit over 40 home runs, but they need to improve their average with runners in scoring position.
The Nats have been playing boring baseball thus far. That's not a problem when the pitching is so good, but over time their $100 million dollar men—Ryan Zimmerman and Jayson Werth—need to step up along with others.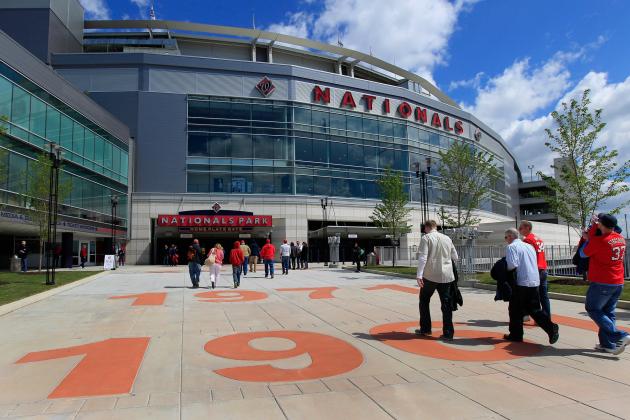 Rob Carr/Getty Images

Once again, I know its way too early, but the home attendance and general fan base remain apathetic. I have emphasized the point of a strong correlation between the Nationals success and a greater fan base.
Obviously that won't happen immediately, but I am surprised to see the empty seats scattered throughout the ballpark with the Nationals sitting in first place.
Ticket prices remain relatively low, accessibility and pre and post-game activities are all there. Let's see where the Nats are at when they come to the All-Star break and then we can make a fair assessment.