NFC South Morning Jog: Bucs Buying into Schiano's Methods
April 18, 2012

Al Messerschmidt/Getty Images
Each morning, I like to start the day off with a workout—usually a morning jog. I can clear my head, plan my day and think about what's going on around the NFC South.


Tampa Bay Buccaneers

There's a new sheriff in town. His name is head coach Greg Schiano. Martin Fennelly of the Tampa Tribune, saw the first 30  minutes of the Buccaneers voluntary minicamp on Tuesday. He was thoroughly impressed with the way Schiano ran practice and with how the players are reacting to their new coach.
Kicker Connor Barth was designated the Buccaneers franchise player for 2012, but has yet to sign his contract. Instead of waiting around for the kicker, Tampa Bay went out Tuesday and signed kicker Kal Forbath off waivers.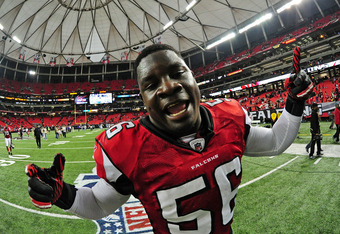 Scott Cunningham/Getty Images
Atlanta Falcons

The Atlanta Journal-Constitution's D. Orlando Ledbetter broke down every Falcons game on the 2012 schedule Tuesday night after the NFL released the schedule.
John Manasso of Fox Sports South said the team still hasn't announced a decision on whether it will welcome in the HBO camera for the 2012 version of Hard Knocks, but thinks the team will shine if it accepts the national spotlight.
Carolina Panthers

Joe Person, who covers the Panthers for the Charlotte Observer, gives his thoughts on Carolina's 2012 schedule that was released on Tuesday.


New Orleans

In a radio interview, tight end Jimmy Graham talked about his early success in the league and how much he wants quarterback Drew Brees to return to the team "as soon as possible."
Even though the Saints tried to get back to business as usual for its first day of voluntary workouts on Tuesday, James Varney of the Times-Picayune said the many distractions going on with the team are hard to avoid.