Chicago Bulls: 4 Bulls Who Have Reinvented Themselves This Season
Derrick Rose is the Chicago Bulls' best player, but other Bulls have kept the team afloat throughout a difficult season.
These following four Bulls stepped up their games this year and kept the Bulls at a championship level even when Rose, Luol Deng and Richard Hamilton were out with significant injuries.
Without these players reinventing themselves, the Bulls would not hold the NBA's best record.
Begin Slideshow

»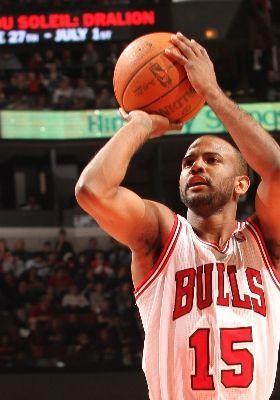 Before the 2011-12 season, John Lucas III was an NBA journeyman who rode the bench and changed teams constantly.
But Lucas has had a breakthrough season with the Chicago Bulls and has been a big part of their success in Rose's absence.
The Bulls needed a spark plug off the bench, and the 5'11", 165-pound Lucas has proven that he can be that scoring punch.
Lucas has averaged 6.9 points and 2.1 assists in 14 minutes of play, scoring 316 of his 502 career points this year.
Lucas had some stellar performances, including dropping 25 and 24 points on the Washington Wizards and Miami Heat.
Hard to believe this is the same guy who collected just two points last season and was out of the NBA for three years.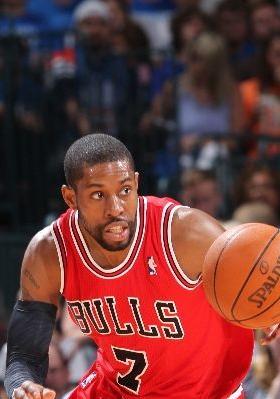 Playing behind the NBA's reigning MVP is a sure way to be overlooked—just ask C.J. Watson.
The talented Watson had a hard time finding a rhythm with Chicago Bulls' teammates as Derrick Rose was dominant and very healthy in 2010-11.
However, Rose has been hobbled by various aches and pains, giving Watson more playing time. Watson has started 22 games with the Bulls going 15-7.
The Tennessee alum has averaged 10.3 points and a career-high 4.0 assists, up 5.7 points and 1.7 dimes from last season.
Watson has proven he can handle the point competently and has developed a nice pick-and-roll game with Carlos Boozer and Taj Gibson.
With his contract up after the season, Watson might be a strongly sought-after free agent if the Bulls don't re-sign him.
Kyle Korver was always a top NBA shooter, yet the Chicago Bulls' swingman has lacked a defensive game.
Korver vowed that he would work on his defensive game for this year, and the former Utah Jazz player has made good on that promise.
The 6'7", 212-pound Korver has done a much better job knowing where to be on the floor, moving his feet better and staying in front of his opponents.
A perfect example of Korver's improved defense came against the New York Knicks April 10. Korver had three blocked shots and dove for a loose ball that resulted in an easy assist to Carlos Boozer.
An underrated defender and rebounder (12 games with five or more boards), Korver is obviously more than a shooter.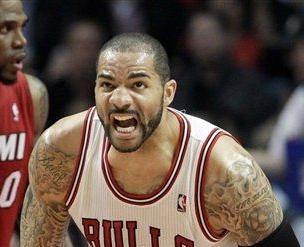 Perhaps no other Chicago Bulls player was more criticized than Carlos Boozer was last year.
The top free-agent pickup in 2010, Boozer was expected to form one of the NBA's top duos with Derrick Rose.
However, various injuries and a new offensive system made Boozer struggle mightily, especially in the 2011 playoffs.
The 6'9", 245-pound Boozer then shed over 20 pounds to boost his conditioning and has been the Bulls' go-to scorer whenever Rose has been injured.
Besides leadership in Rose's absence, a healthy Boozer has been playing stronger in the post and actually has improved his defensive intensity.
Boozer's chemistry with Joakim Noah has also gotten better, as the two big men clearly know their roles and are complementing their games well.
A rejuvenated Boozer proving doubters wrong makes the Bulls a very dangerous team as he is a very good scorer, passer and teammate to have.
Bob Bajek is an NBA/Chicago Bulls featured columnist. He is also a freelance reporter and can be followed on Patch.com and Twitter.