Big Ten Football: Mike Slive Doesn't Care About the Rose Bowl, Neither Should We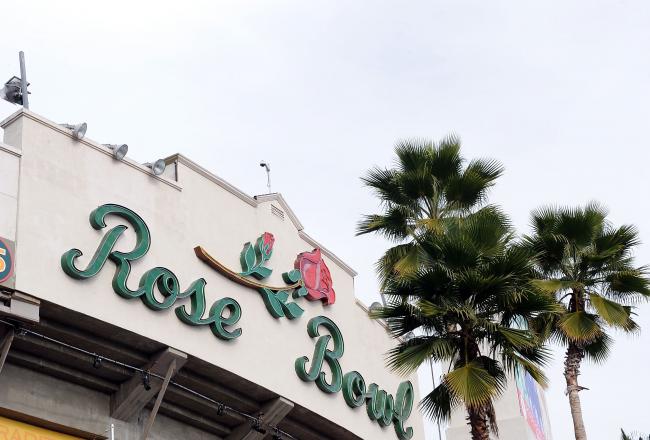 Harry How/Getty Images
The BCS conference commissioners are fretting over the playoffs again, and as usual, it's about the Big Ten making life difficult for everyone else. This time around, it's the fallout from the Big Ten's inane suggestion that the Rose Bowl be part of a postseason playoff system. SEC commissioner Mike Slive came out with the most direct message against it yet yesterday:
"It's not one of my favorites," Slive said Monday at a roundtable of conference commissioners during a Associated Press Sports Editors meeting at the Alabama Sports Hall of Fame. "I think what we're trying to do is simplify in many ways, and I don't think that adds to the simplification of the postseason."
He's right. It doesn't. It has no possible positive outcome on the postseason other than placating the Rose Bowl and Pasadena, and despite what Larry Scott and Jim Delany would have you believe, the Rose Bowl isn't bigger than college football.
Brett McMurphy at CBSSports.com intimated that the proposal was largely a good-faith gesture on behalf of Delany:
Not many individuals are taking that model seriously. "You can guess who proposed that one," a source said.
Another source said the Big Ten proposed that model to appease the Rose Bowl to show them that they were making an effort to keep the game from losing its champions to a playoff. But, the reality is, that's exactly what will happen in a four-team model, whether it's the four highest-ranked teams or four conference champions.
"This says 'we tried,' but why would any other leagues go for that," an industry source said. "The other leagues would have to play ranked teams in the semifinal, while the Pac-12 champ would play 8-4 Illinois. That's a worse deal than we have now.
Hey, the world needs more politeness. But that doesn't need to take the form of empty gestures, and college football doesn't need its time wasted by this nonsense.
The bottom line is this: the BCS is horribly flawed, but it was college football's first time getting every I-A school on board for determining a national champion on the field. And from that very moment on, whenever there's been a national championship on the line, the Big Ten and Pac-12 have sprinted away from Pasadena and all its pageantry and tradition to compete for that national championship. That must and will continue to be the case once a four-team playoff is in place.
If the Rose Bowl doesn't like being relegated to consolation status like that, that's the Rose Bowl's problem and nobody else's—not the Big Ten's, not the Pac-12's and not college football's. The Rose Bowl is, above all else, just an exhibition.
This article is
What is the duplicate article?
Why is this article offensive?
Where is this article plagiarized from?
Why is this article poorly edited?