UFC 145 Fight Card: Rory MacDonald vs. Che Mills Head-to-Toe Breakdown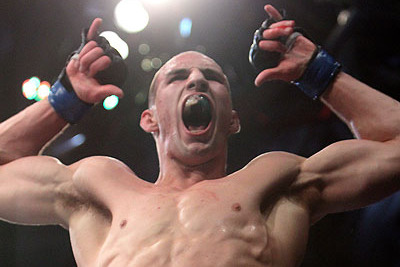 Ken Pishna/MMAWeekly.com
After an impressive victory over Mike Pyle at UFC 133, up-and-coming Rory MacDonald has missed nearly one year of competition due to injury. On Saturday, the promising Canadian will attempt to remind fans why he is a future welterweight star by defeating English opponent Che Mills.
With a dominant victory over Chris Cope in his UFC debut, Mills will try to steal MacDonald's momentum by picking up a sixth consecutive victory at UFC 145. Though a bit older than MacDonald, the 29-year-old Mills is also a very talented young fighter who stopped Marius Zaromskis twice before signing with the UFC.
Let's take a look at which fighter has a better chance of winning this fight and moving one step closer to becoming a title contender in the welterweight division.
Begin Slideshow

»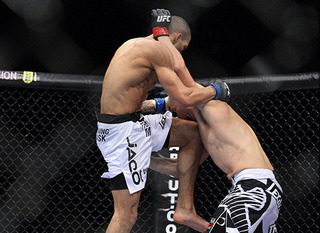 Lee Whitehead/MMAWeekly.com
Striking/Striking Defense
Though Rory MacDonald has been solid on his feet during his UFC career, the Canadian has had most of his success when working from the top position.
Conversely, Che Mills has picked up half of his MMA wins by knockout, and possesses dangerous power when standing.
Mills has finished multiple fights with his knees, which could be an important weapon heading into a fight with an opponent who will most certainly want to take him to the ground.
Edge: Mills
Takedowns/Takedown Defense
Training alongside welterweight champion Georges St-Pierre, MacDonald has developed dominant wrestling, which was on full display when the 22-year-old tossed Nate Diaz around the Octagon like the Stockton, Calif. native was a featherweight.
Considering Diaz has returned to the lightweight division, Mills is a much larger opponent. However, as with many of his fellow countrymen, the Englishman's grappling is the weakest part of his game.
With a striking arsenal geared to clinching and throwing knees, Mills will eventually allow MacDonald to secure a body lock or catch a knee and take the fight to the ground.
Edge: MacDonald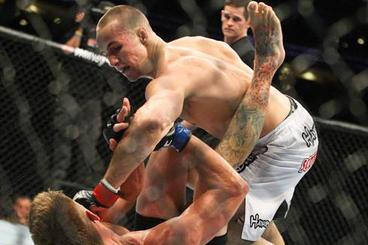 Suchat Pederson/The News Journal (Wilmington, Del.)
Grappling/Ground Striking
In his most recent appearance, Rory MacDonald finished Mike Pyle with strikes from within his opponent's full-guard. Needless to say, the Canadian is tough to deal with when he forces opponents to fight off of their backs.
If Mills is unable to keep this fight standing for 15 minutes, he is going to have a very difficult time surviving with MacDonald on top of him. Mills would be a difficult opponent for any 170-pound fighter to deal with when he is standing, but all of his losses have come against competition who has been able to take him to the canvas.
Edge: MacDonald
Submissions/Submission Defense
While half of MacDonald's MMA victories have come via submission, Mills has been forced to tap in three of his four career losses. Therefore, it is vital for Mills to stay away from going to the ground with MacDonald, or a submission loss won't be far behind.
With submission wins over the likes of Jordan Mein and Mike Guymon, MacDonald is capable of quickly putting Mills away once this fight hits the mat.
Edge: MacDonald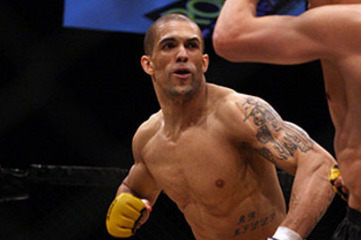 Lee Whitehead/MMAWeekly.com
Experience/Game Plan
While Che Mills has six more fights than Rory MacDonald, the Canadian has three more Octagon appearances and experience against high-level competition like Carlos Condit and Nate Diaz.
Training out of Tristar Gym also gives MacDonald the added benefit of having a world-class coach like Firas Zahabi in his corner.
Edge: MacDonald
Athleticism/Conditioning
Both young and talented athletes, MacDonald and Mills are equally gifted physically and are two of the strongest and quickest welterweights in the world.
MacDonald faded late in his fight against Carlos Condit, which ended up costing him his undefeated record, but the Canadian has undoubtedly worked diligently on his conditioning in the two years since then and shouldn't have any problems in that department in the future.
Edge: Push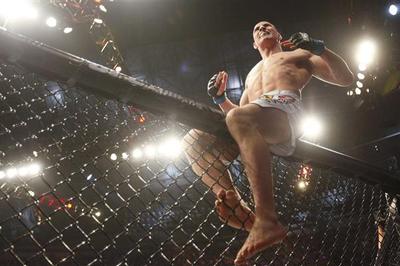 Tyler Anderson/National Post
Che Mills is a very aggressive striker, which will be both a necessary and detrimental characteristic in this matchup against Rory MacDonald. If Mills hopes to win, he will have to overwhelm MacDonald and score an early knockout. However, that aggression will more likely allow the Canadian to evade a strike and clinch.
Once MacDonald has his hands on Mills, this fight is going to the ground, which will quickly spell the end of Mills' winning streak. Like he was able to do against Mike Guymon in his UFC debut, MacDonald will slap on an armbar and force Mills to tap in the opening round.
Hopefully, if he does defeat Mills, MacDonald will be able to remain healthy and make the title run many are expecting from him in the near future.
MacDonald defeats Mills by submission (armbar) in the first round.