Euro 2012 Preview: 10 Things to Know About Greece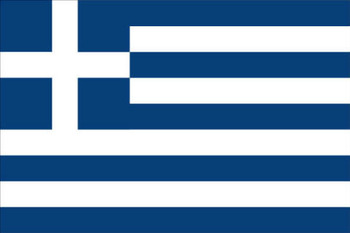 The countdown for the European Championships in Poland and Ukraine is on and national pride is beginning to come to the fore.
Thousands will be making their trip across Europe to see their nation in action, and millions will be watching from the comfort of their sofa.
Greece are the next team that are analysed in this segment; we take a look at 10 things you should know about the heavy underdogs.
Star Players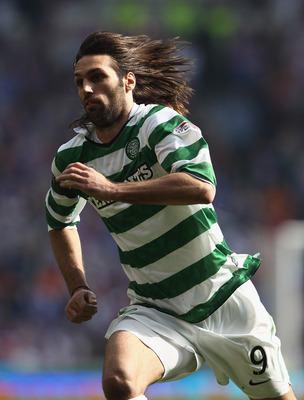 Ian Walton/Getty Images
The Greeks love their football and a large number of their international squad stems from the two major domestic teams—Panathinaikos and Olympicos.
However, let's not dismiss PAOK and AEK Athens.
Some of the more famous Greek names on show will be Celtic's Giorgos Samaras, Giorgos Karagounis, Vasilis Torosidis and Kostas Katsouranis.
Path to the Finals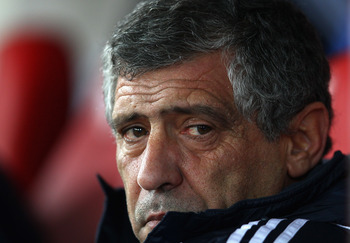 Julian Finney/Getty Images
Greece topped their group in qualification, amassing 24 points from a possible 30 available.
The task of finishing first in qualifying is never an easy one and Greece had to bypass Croatia, Israel, Latvia, Georgia and Malta along the way.
Finals Opposition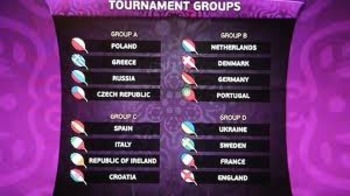 Greece's prize for making the finals is a date with Czech Republic, Russia and co-hosts Poland.
Greece are ranked 14th in world by FIFA, three places behind Russia but well ahead of 26th place Czech Republic and 65th placed Poland.
Management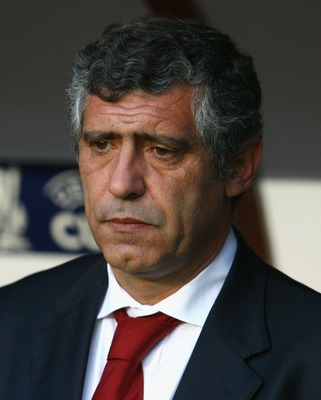 Ryan Pierse/Getty Images
Odds of Winning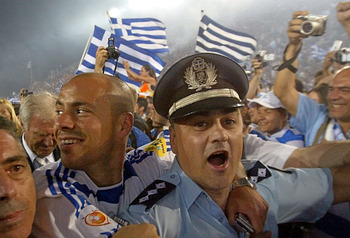 Milos Bicanski/Getty Images
Greece are quoted at 66-1 by bookmakers William Hill.
This puts them as tied-13th favourites out of the remaining 16 nations, and also suggests they are the least likely to progress from Group A.
Poland and Czech Republic are currently priced at 50-1, with Russia at 20-1.
Pedigree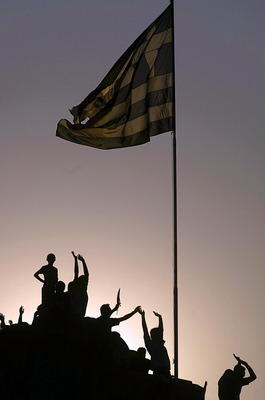 Milos Bicanski/Getty Images
Whilst Greece have never really gained any acknowledgment for their World Cup performances, the Ethniki shocked Europe when they won the 2004 European Championships.
The result raised the profile of Greece significantly after dispatching France, Czech Republic and hosts Portugal along the way.
Opening Game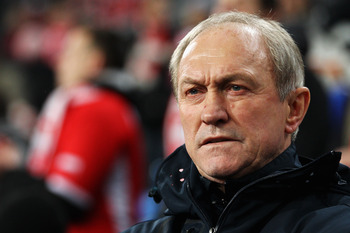 Dean Mouhtaropoulos/Getty Images
Greece will kick off their European Championships in Poland and Ukraine against one of the tournament co-hosts—Poland.
The match will take place at the National Stadium in Warsaw on June 8th.
Captain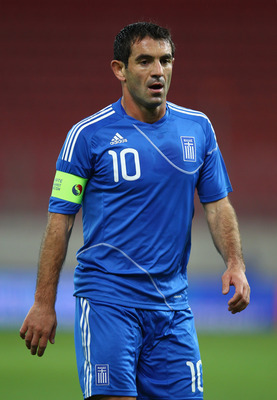 Julian Finney/Getty Images
Greece are currently captained by 35-year-old Giorgos Karagounis.
Karagounis has plenty of international experience after earning himself 115 caps to date, and he was also part of the 2004 squad that won the European Championships in Portugal.
After spells at Internazionale and Benfica, Karagounis will likely see out his playing days at Panathinaikos.
Tournament Prediction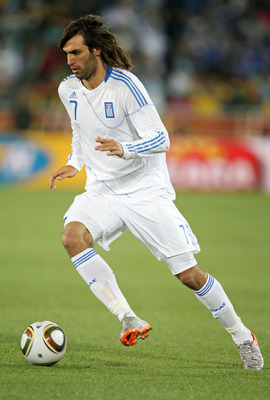 Phil Cole/Getty Images
Greece really are in a group where anything could happen.
Russia have to be the favourites to top the group, but Greece, Poland and Czech Republic will slug it out for second place.
I fancy Greece will come up trumps by taking the second position, but that will be the limit of their tournament.
Support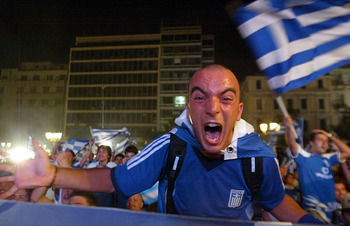 Milos Bicanski/Getty Images
Greek fans will be out in Poland and Ukraine in force, of that there is no doubt.
The 12th man often plays a part in a nations success, and Greece are no different.
If the blue and white army can get behind their nation as they did in 2004, no-one will look forward to seeing the Greek's on their fixture list.
Afterthoughts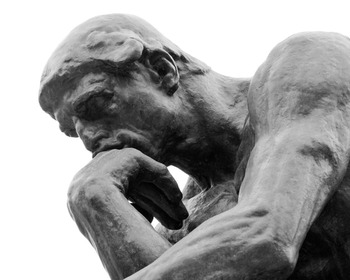 Thanks for reading and be sure to check out "10 Things You Ought to Know" on these following teams:
More nations will follow as we get closer to the tournament.
On Twitter? Follow me @petercwebster where I post all my B/R content.
Keep Reading