South Carolina Football: The Top Remaining NFL-Caliber Gamecocks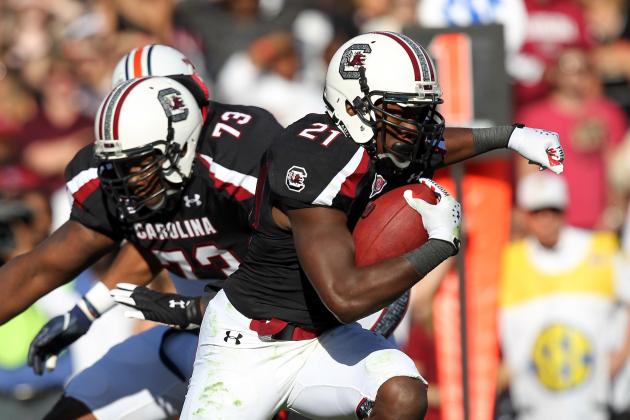 Streeter Lecka/Getty Images

With the draft right around the corner, people are talking about their favorite collegiate players and how they may fare on draft day.
The Gamecocks are looking to see Melvin Ingram, Stephon Gilmore, and Alshon Jeffery go highly. These three were key to the Gamecock program turnaround.
With those NFL-caliber players leaving, who on the current roster rank among players with NFL talent?
Begin Slideshow

»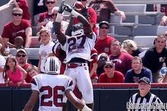 The next likely candidate in a long string of star defensive backs, Victor Hampton could easily be a high draft pick. His character may come into question, but he's been quiet at South Carolina.
He's got huge upside: he hits well, has great instincts and great athleticism.
Hampton will be asked to fill the void left by the amazing Stephon Gilmore. If he does well, look for this man to be named as a top corner whenever he declares for the draft.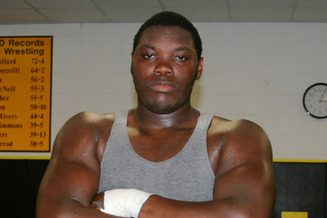 Too high for a player who has never taken a snap? Probably. However, Brandon Shell has some of the largest upside of any player on the team.
Shell has the size, pedigree and strength to be an elite left tackle, which is a premier position. He's been dominant in practice as a young player and will spend the next two years practicing his craft against the likes of Jadeveon Clowney and Kelcy Quarles.
It's too early to really predict what sort of draft grade this behemoth could get in whatever class he declares for, but he has early first-round potential.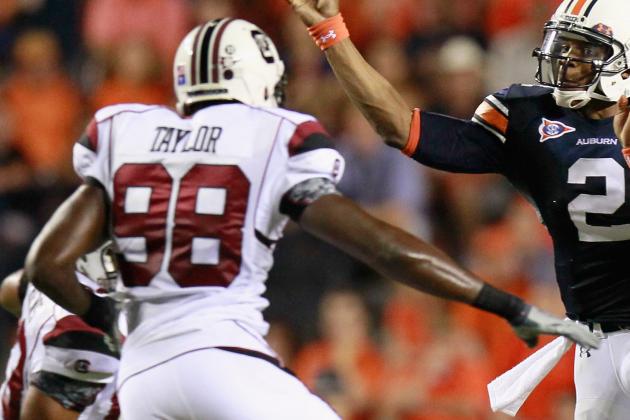 Kevin C. Cox/Getty Images

Devin Taylor could have been a third- or fourth-round pick this season. However, he decided to come back for his senior year and should improve his stock.

His elite size and speed should guarantee no lower than third, and a second-round pick seems likely.
If he explodes and has a huge year, he is a definite candidate for the first-round. His athleticism will measure very well at the combines and pro days, and we all know that equals stock inflation.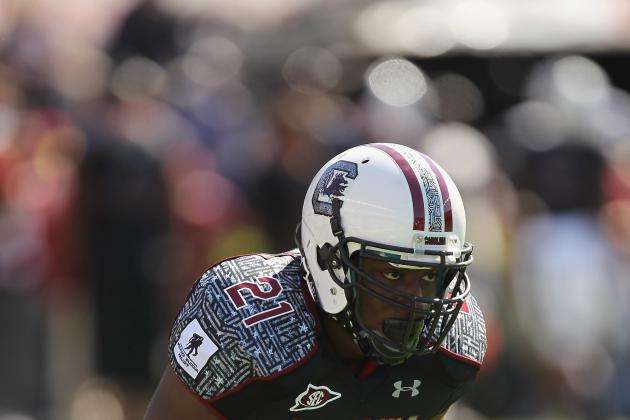 Streeter Lecka/Getty Images

Barring another injury—and a return to form this year—Marcus Lattimore is a slam dunk first- or second-round draft pick.
Even if another setback shortens his season, he shouldn't fall much lower than the third-round.
His character, leadership, motor and bruising running ability screams Adrian Peterson. Peterson had injury problems as well, but ended up growing into the best combo back in the NFL.
Lattimore has that kind of potential and upside.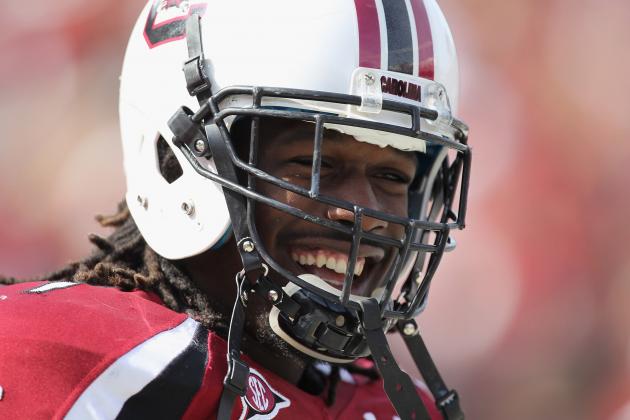 Streeter Lecka/Getty Images

Jadeveon Clowney is a potential first overall pick. He's a powerful player with incredible speed and agility for a man his size.

The frightening part of his game is that he's only a sophomore.
If he continues to produce and grow at a high level while staying out of trouble, he could be the most sought-after Gamecock in the history of the draft.