Rajon Rondo and the 10 Most Unique Players in NBA History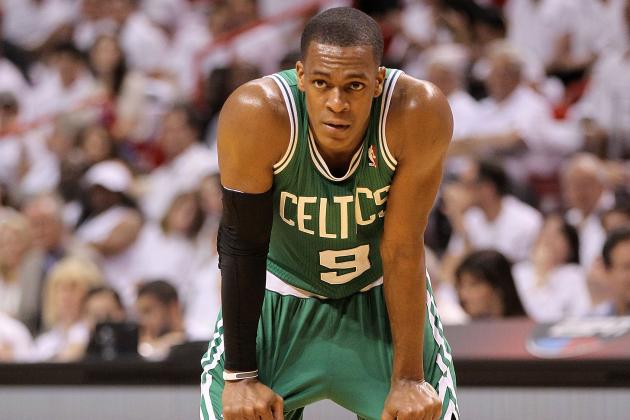 Mike Ehrmann/Getty Images

When it comes down to it, there are two types of superstars in the NBA.
There are those in a group whose style we have seen before and likely will see emulated again, such as Michael Jordan's or Shaquille O'Neal's.
And then there is a fraternity of current and former players that defy logic and play the game in a way that we haven't been exposed to before and may never be again.
Let's take a look—in no particular order—at some guys that belong to that latter, extremely exclusive club.
Begin Slideshow

»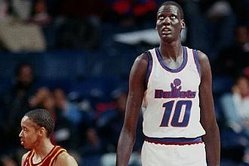 Photo Credit: http://throughtheclydescope.com/
Manute never dominated the league like many of these guys on the list, but he was a capable backup who protected the rim like no other with his fearsome shot blocking.
Don't forget the fact that he stood at a ridiculous 7'6" and was listed at 200 pounds with possibly the longest arms ever to be seen in the league.
No one else in the league has ever had a stature quite like that and it's a reason why he's so memorable despite bouncing around the league as a journeyman.
Webb also cracks this list for size reasons.
He was able to throw down monstrous dunks (winning the contest in 1986) despite being 5'7", and all of 135 pounds.
Spud was also a starter in the league for a number of years and was a key member of some solid playoff teams.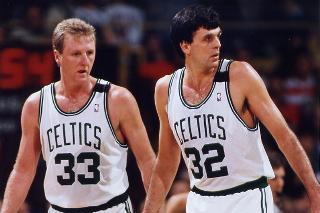 Photo Credit: http://www.bestsportsphotos.com/
If one player in NBA history could lay claim to the low post and use it as their personal playground, it's Kevin McHale.
The Celtics superstar made a living down low and was impossible to guard because of his vast array of jump hooks, step-backs, shot fakes, up-and-unders and any other post move you could possibly name.
It's rare to see a player in the modern NBA have more than one go-to post maneuver, but McHale was a master of them all.
What made him truly legendary was the fact that he had a counter move each time a defender figured him out, and then another counter for the previous one if they somehow stopped him.
Add in his abilities to protect the rim and paint (six-time All-Defensive team member), and you have a phenomenal player that stands out from the rest of the greats in the post.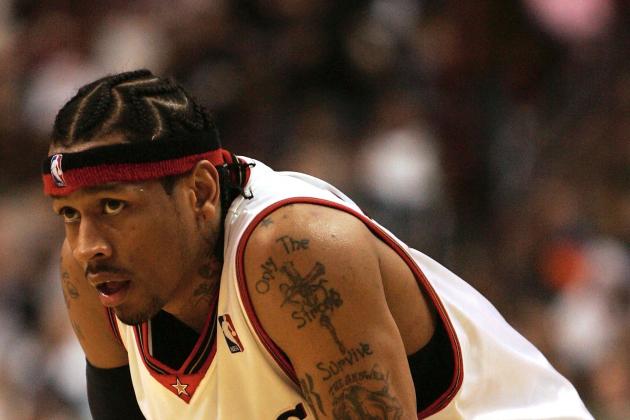 Chris McGrath/Getty Images

A.I. might be better known now as a ball-hogging horrific 3-point shooter that was too careless with the rock and played out of position at point guard.
But when the man was in his prime, there was no one more skilled and athletic for his size.
Iverson was barely 6'0" tall but played with an internal fire that allowed him to be the most dominant player on the court every time he stepped onto it.
His ability to get to the lane (via his insane dribbling abilities and track-runner speed) and make impossible layups and runners (due to his one-of-a-kind balance and coordination) was breathtaking.
A.I. won the 2001 MVP while putting the 76ers on his back and dragging a severely undermanned supporting cast into the Finals.
Notably, Iverson was also the poster child for the NBA's thug/gangster image that destroyed his public perception and likely was the catalyst that forced the league to adopt a dress code.
No one caused more controversy because of his play on the court and image off of it and it's doubtful anyone will again.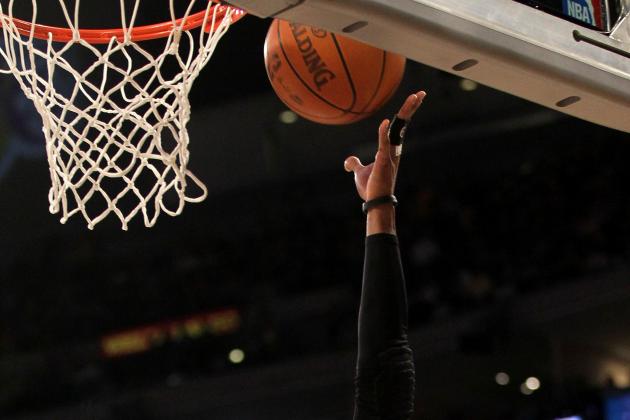 Stephen Dunn/Getty Images

The player Rondo is most often compared to is Jason Kidd, but honestly besides the fact that they put up plenty of triple-doubles (used to in Kidd's case) from the point guard position, the similarities stop there.
Rajon is small in stature (6'1", 186-pounds) and can't shoot worth a damn. He's got a personality that is sometimes grating and hard to coach (he smashed a TV and left the Celtics' facilities during a practice). The thing Rondo can do is play the game of basketball at the point guard position like no one else.
Against the Knicks this season, he dropped a surreal triple-double.
The Kentucky product put up 18 points, 17 rebounds and 20 assists on national television, right in the thick of numerous trade rumors involving him.
He also had a ridiculous 24 assist outing against New York back in 2010, during a game where Celtics only scored 105 points. That is definitely more impressive than Scott Skiles' NBA record of 30 in a contest where his team scored 155.
On Wednesday night against the Hawks, Rondo racked up another triple double—and he didn't even play particularly well.
As of writing this, the young man has 19 career triple-doubles (and six on the season—no one else has more than one) and will only add more as he continues to work on his game. No one else compares to him and it's unlikely that anyone ever will.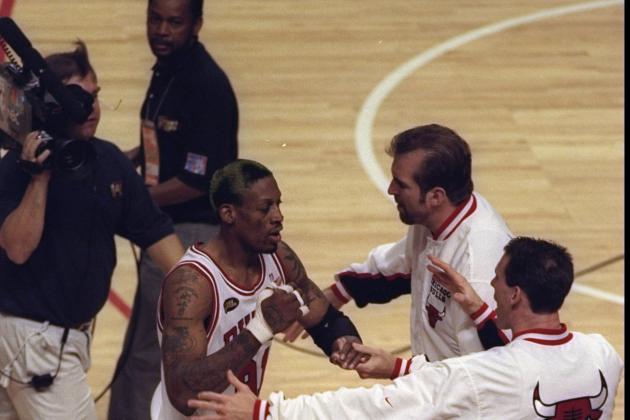 Jonathan Daniel/Getty Images

Rodman's off-the-court legend may be more memorable than his play on the court, but it should not be forgotten that he captured five championship rings with two different teams in two different eras.
Sure, he had the tattoos, the crazy hair (which was dyed a different color seemingly every day) and the bad boy notoriety, but deep down Rodman was a winner.
For his career, the 6'6" forward averaged 13.1 rebounds, won two Defensive Player of the Year Awards and made the All-Defensive Team eight times.
He won two titles with the Pistons and then three more later in his career with the Bulls and played an integral part on both.
Rodman simply cared more about rebounding more than anyone else on the court at any given time and used his freakish physical abilities to lock down the best players on the opposing team.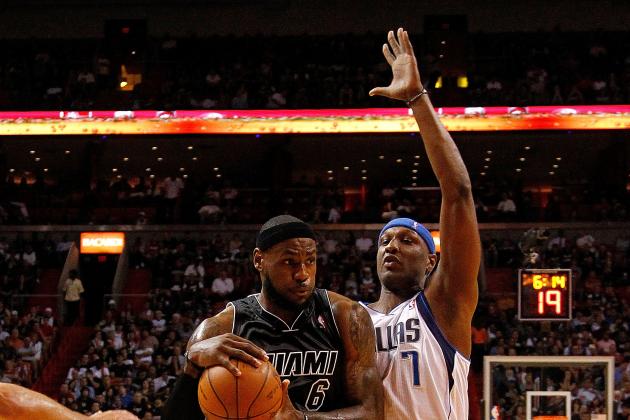 Mike Ehrmann/Getty Images

For sheer size and athleticism, King James lands on this list.
There has never been a 6'8", 250-pounds-of-muscle player that runs the floor with such grace and speed, shoots with such great form and technique, rattles the rim with such powerful dunks, handles the ball with poise and passes like a true point guard.
It's almost like he was designed to be a basketball star in the modern NBA. LeBron combines all the best traits of legends before him into one uber package, but (so far) he has one serious and fatal flaw.
James simply hasn't been able to dominate in crunch time situations and will his team to a championship.
Every truly elite star (Jordan, Bird, Magic, Kobe, etc...) has been able to take over games when it matters and LeBron has yet to figure out how to do that.
If he doesn't, he will be remembered as the most dominant player to never win a championship.
Even if he doesn't ever raise a banner, James will stay on this list for his incredible talent and never-before-seen skills for a man his size.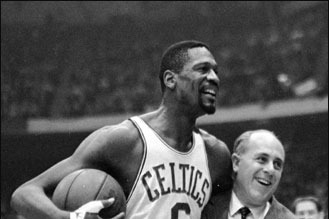 Photo Credit: http://www.myblackhistory.net/
Russell's indomitable drive to win, keep winning and never stop winning championships separates him from every player in NBA history (even Jordan, who retired in the midst of his prime, cannot make the same claim).
He was the ultimate teammate who was willing to do anything it took to capture a championship year after year.
Bill was in the league for 13 years, making 12 All-Star Teams and, most importantly, winning a record 11 NBA championships.
That feat will never be matched and it's the ultimate testament to just how great Russell was.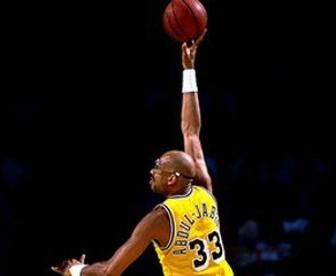 Photo Credit: http://www.forumblueandgold.com/
The NBA's all-time leading scorer played an eye-popping 20 seasons and won four Finals series in that time period.
Abdul-Jabar was also as consistent as they come, and nothing is more of a testament to that than his Finals MVP wins in 1971 and 1985.
His skyhook is one of the most memorable moves in NBA history and no one since has been able to replicate the unblockable shot.
The fact that he was able to grind out season after season and playoff run after playoff run with the same move is hard to believe, but Kareem was able to pull it off.
Kareem finished his historic run with 38,387 points and 17,440 rebounds (third all time) and it's going to be impossible for anyone to touch those numbers while playing as consistently for their entire career.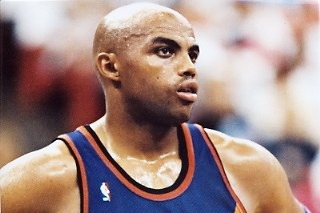 Photo Credit: http://www.bestsportsphotos.com/
Would you believe it if someone told you a 6'4", 250-pound man played power forward in the NBA? What if they said this guy averaged 22.1 PPG, 11.7 RPG and 54% FG during a 16-year playing career and 23.0 PPG, 12.9 RPG and 51.3 FG% over 123 playoff games?
It's improbable, but it's why the Round Mound of Rebound was one of the most unique players to ever put on a jersey.
The guy had a nose for the ball and was able to grab rebounds (especially offensive ones) like no one else. When considering his stature, it's one of the most impressive things ever accomplished in the NBA.
Barkley's refusal to stop drinking, overeating and gambling eventually took its toll on his career and he was never able to win a championship, but he was a hell of a player to watch and someone who put their permanent mark on the game.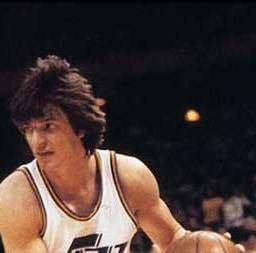 Photo Credit: http://cecilbuffington.com/
Maravich played for ten NBA seasons, 1970-1980, but broke into the league far too early.
He seemingly existed to put on a show for the fans and was able to do so by combining amazing scoring abilities (he would regularly shoot 30-footers without a three-point line) with a had-to-be-born with it knack for flashy passing.
The Pistol was like a musician improvising a jam when he was on the court, sometimes opting to solo and put up huge numbers (he averaged 31.1 points during the '76-'77 season) and other times throwing the lead to his teammates (Maravich might have been the most creative passer of all time).
Unfortunately, it never amounted to much success in the NBA, but Pistol Pete would have been one of the biggest stars and a fan favorite if he were just breaking into the league today.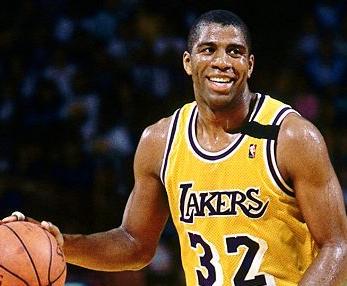 Photo Credit: http://newspaper.li/
There had never been and may never be a player that defines "unique" in the NBA more than Magic did during his 13-year-career.
Johnson was the definition of a superstar and looked every bit of the part. At 6'9", 255-pounds, he could play any position on the floor and at times did (see Game 6 of the 1980 Finals, when Magic put up 42 points, 15 rebounds and 7 assists to win the series and MVP honors while playing all five positions with star center Kareem out with an injury)
The Michigan State man excelled most as a point guard, which had never seen a player of his size be so athletic, skilled, flashy and smooth.
He was the biggest star in Los Angeles and the Showtime Lakers were the hottest ticket in town.
For his career, Magic averaged 19.5 PPG, 11.2 APG, 7.2 APG and 1.9 SPG. He won six titles and perhaps most importantly, became the spokesperson for AIDS awareness in a country that desperately needed one.
We will never ever see someone like him again in the NBA.