NBA: 10 Keys for the Memphis Grizzlies Heading into the Playoffs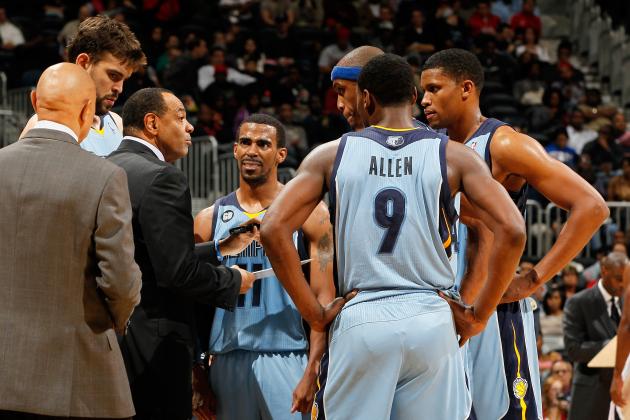 Kevin C. Cox/Getty Images

The Memphis Grizzlies are charging down the home stretch of the regular season. The Grizzlies beat the Phoenix Suns 104-93 on Wednesday for their fourth straight win and seventh in their last eight.
They're currently fifth in the Western Conference, half a game behind the Los Angeles Clippers and two games behind the Los Angeles Lakers for third. Rudy Gay and company are knocking on the door of their first home-court advantage in franchise history.
All appears to be well in the "Grindhouse" at this point. The Grizzlies are shooting well, playing effective defense and rebounding well.
The Grizzlies look to be heading into the playoffs in a little more than two weeks with a full head of steam.
With only a handful of games left before the end of the regular season, here's a look at some keys for the Grizzlies as they prepare for the playoffs.
Begin Slideshow

»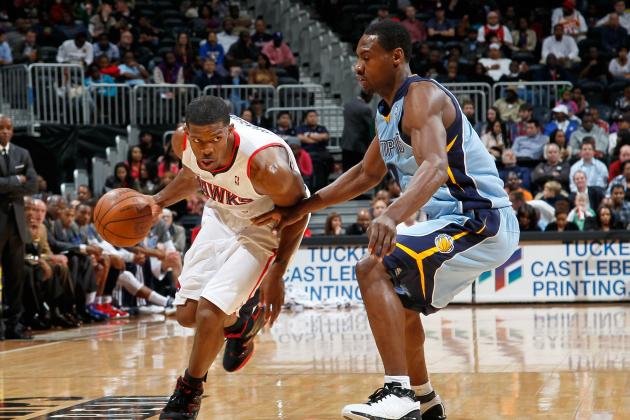 Kevin C. Cox/Getty Images

The defensive success of the Grizzlies begins and ends with Tony Allen. Allen's defensive leadership has made the Grizzlies defense what it is. He puts pressure on opposing players, attacks passing lanes and lays out for balls. Allen is eighth in the league in steals per game with 1.7.
Even though he averages 10 points per game, Allen's offense is marginal since he tends to turn it over more and miss more shots if he has more touches.
Tony Allen's grinding style of play defines the "Grindhouse" that is the Memphis Grizzlies. He lays out to get steals, keying the transition game that sets the Grizzlies apart.
If Allen is healthy and effective on defense and isn't made to be a significant player offensively, the Grizzlies will be incredibly difficult to beat in the playoffs.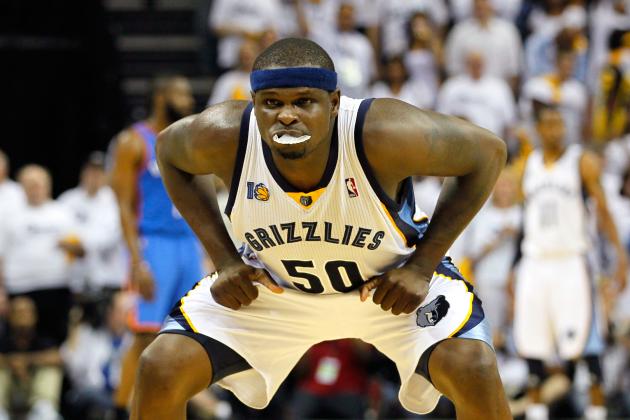 Kevin C. Cox/Getty Images

Grizzlies fans can swoon on anything about Zach Randolph from his total rebounding ability to his scoring to his athleticism. However, the best part of Randolph's game could be his offensive rebounding.
Randolph has been dominant on the offensive glass in his Grizzlies career. He was fifth in offensive rebounding percentage in 2009-10 and first in 2010-11. He led the league in offensive rebounds in 2009-10 and was second in 2010-11.
This year, he's been just as good on the offensive boards. He's averaging 2.9 offensive rebounds per game and 3.9 offensive rebounds per 36 minutes. His per 36 minutes rate is the same as in 2009-10 and just 0.4 less than last season. His rebounding percentage is 12.2 percent, 0.4 percent off 2009-10 and two percent off last season's rate.
Randolph's offensive rebounding provides extra chances on offense for the Grizzlies. If he gives a quality number of offensive boards, that could give the Grizzlies a few extra points.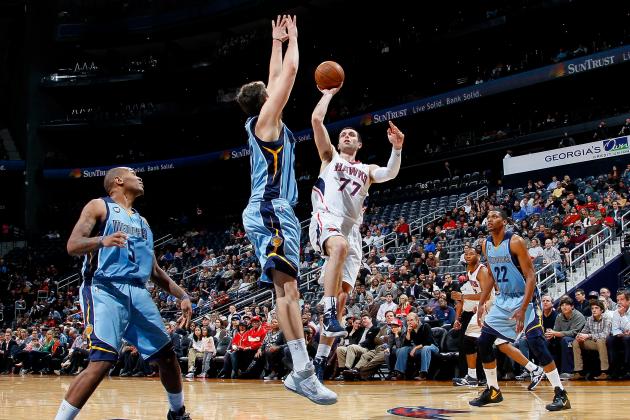 Kevin C. Cox/Getty Images

Marc Gasol doesn't perform as well on the road as he does at home. In Memphis, Gasol averages 16.9 points and 10.1 rebounds while shooting 50.3 percent from the field. On the road, he shoots 45 percent while averaging 13.6 points and 8.8 rebounds per game.
The issue on the road comes against good teams. Gasol shoots just under 40 percent from the field against .500 teams on the road.
Gasol could see tough matchups in the playoffs. More than any other Grizzlies player, Gasol needs to find a way to be effective away from the FedEx Forum. His home-road splits are starker than those of any other Grizzlies player.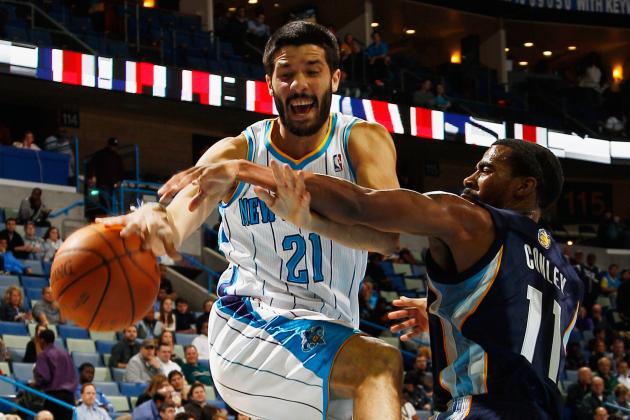 Chris Graythen/Getty Images

The Grizzlies have struggled to win on the road against good teams. They're 4-11 on the road against .500 teams.
The Grizzlies have taken some dismal road losses against good teams this season, such as a 40-point loss against the Chicago Bulls at the United Center and a 101-85 loss to the Los Angeles Clippers in L.A.
They split their two road games against the Oklahoma City Thunder and fell in the season opener 95-82 against the San Antonio Spurs. If they make the second round of the playoffs, they'll likely face either of those teams. They'll have to play tough and efficient like they did on April 2 in Oklahoma City to win on the road in the playoffs.
Last year, in the Western Conference semifinals, the Grizzlies lost three of their four road games against the Oklahoma City Thunder. Game 7 was a 98-91 Grizzlies loss at Oklahoma City.
Winning on the road against tough opponents isn't an easy task. Still, the Grizzlies have to be able to do it in order to go deep in the playoffs.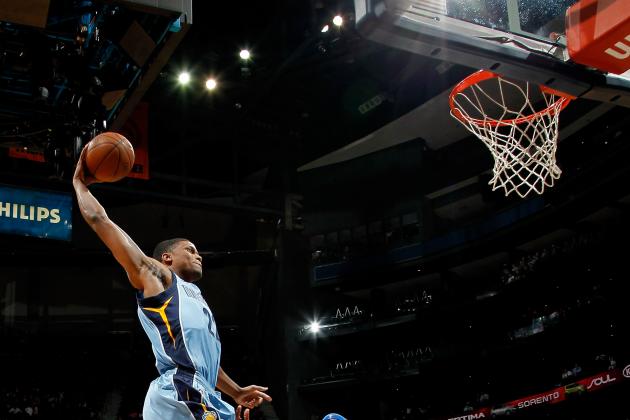 Kevin C. Cox/Getty Images

This isn't as easy to count on as other aspects of the Grizzlies game. Still, the Grizzlies have made a killing this season in transition. Perimeter players like Tony Allen, Mike Conley and Rudy Gay get steals to open the fast break. Then, an outlet pass is made and someone—often Gay—slams it home.
It isn't uncommon for the Grizzlies to produce 20 points on a given night on the fast break. Few teams are athletic enough to produce such energetic offense in transition.
Playoff ball changes things. The pace of the game slows down. Teams become more disciplined. Thus, steals may be a bit more difficult to gather.
The Grizzlies "Grindhouse" will have to grind harder to create turnovers and turn those turnovers into fast break points. Allen and Conley may have to be more aggressive. Lionel Hollins will have to decide whether more risks taken by Allen defensively would help or hurt the Grizzlies.
More risk-taking from Allen could be the difference between making the conference finals and bowing out in the first round. If he takes more risks and gets steals on many of those sharp plays, the Grizzlies would become a dynamo in the playoffs. Success in transition in the playoffs could lift the Grizzlies to the NBA Finals.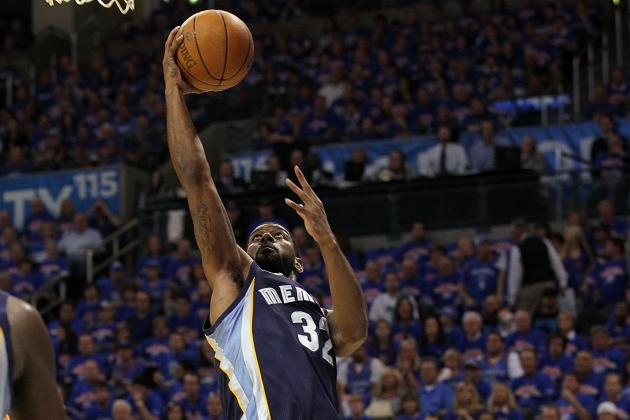 Ronald Martinez/Getty Images

O.J. Mayo was a big help for the Grizzlies in the 2011 playoffs. He averaged 11.3 points per game. A few times, he came up with clutch performances.
Mayo has been an even better scorer this year. He's averaging 12.5 points per game and is second on the team with 16.8 points per 36 minutes.
He's come up with more clutch performances this year. He scored 24 in an overtime win against the Denver Nuggets in March, including a three-pointer to help put the game away in the latter part of overtime.
If the Grizzlies can get proficient scoring from Mayo off the bench in the playoffs again this year, they're closer to being a true contender for a berth in the NBA Finals.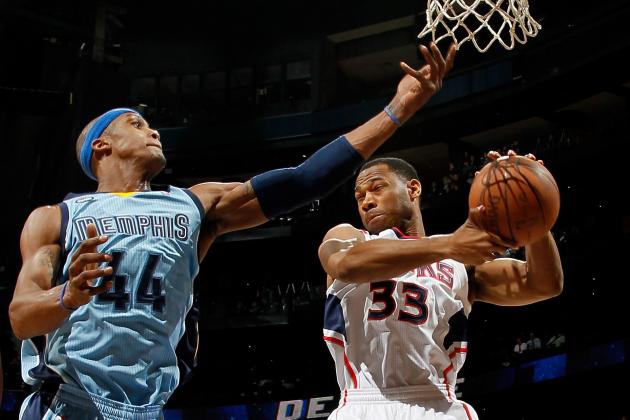 Kevin C. Cox/Getty Images

The Grizzlies don't have amazing depth in the frontcourt, but they have enough. Marc Gasol's only backup at center is Hamed Haddadi, who rarely sees meaningful minutes—especially in the playoffs—but gets bundles of rebounds. Dante Cunningham may rotate in at center sometimes to spell Gasol.
Their depth is better at power forward. Marreese Speights will likely start at power forward since he's started most of the season. No team can claim a better backup power forward than Zach Randolph. Randolph has accepted the temporary role as a bench player and has been a rebounding machine off the bench.
Also, Cunningham comes off the bench and often plays power forward, his natural position. He received more minutes when Randolph was out, but still gets some significant minutes at the position.
Now, the Grizzlies need solid contributions from each power forward. Speights needs to be consistent, whether he's playing 17 minutes in a game or 27. Sometimes he isn't as effective when playing fewer minutes, although he's recently managed to pull down more boards in fewer minutes.
Randolph needs to remain assertive and aggressive coming off the bench. His rebounding ability adds life to the Grizzlies, and they'll need him to be dominant as always on the boards. Cunningham could play different roles, depending on how Hollins wants to use him, but he'll be called upon primarily to give athletic defense.
Solid showings from Randolph, Speights and Cunningham makes the Grizzlies tough to match up against, as any one of them could give opponents problems in his own way.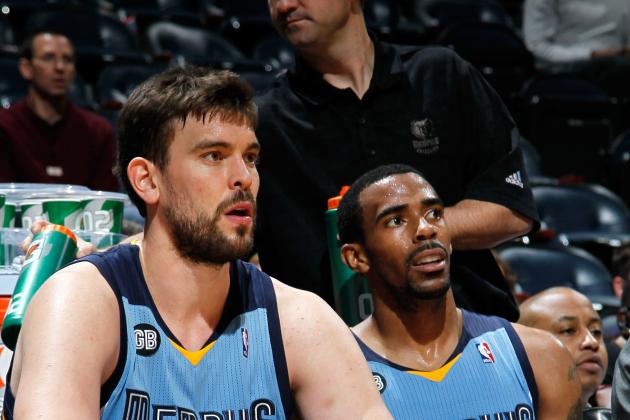 Kevin C. Cox/Getty Images

The Grizzlies are one of the youngest teams in the NBA. The average age of the 13 players on the Grizzlies roster is 25.5. No player on the Grizzlies is 31 or older.
Coming into the season, the Grizzlies' age was one thing that other teams may have been jealous about. In a lockout-shortened season, teams would die to have a roster full of young guys who can get up and run through an increased number of back-to-backs and the dreaded back-to-back-back.
Also, teams would like to have players who can remain fresh late in the season despite having gone through the bumps of a shortened season.
The Grizzlies have that youth, and it could help them push deep into the playoffs, especially if they face an older team like the Spurs that might slow down after charging down the stretch.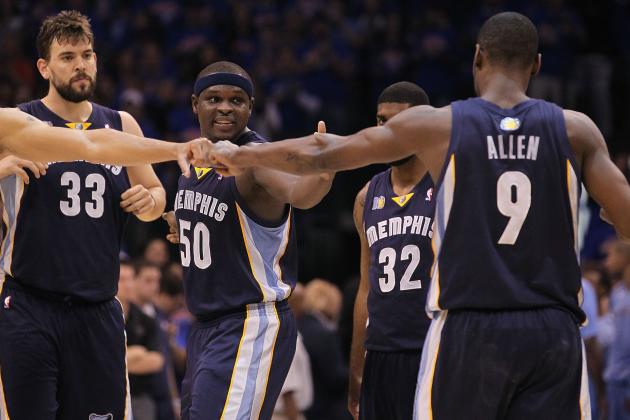 Ronald Martinez/Getty Images

This may sound corny as applied to the NBA, a league filled with me-first stars and prima donnas, but the Grizzlies will need to hang together to be a force in the playoffs.
Chemistry is a large part of the Grizzlies' success. Marc Gasol and Zach Randolph work very well together and are close buddies. Mike Conley organized practice with during the lockout. Several Grizzlies players played in Impact Basketball in Las Vegas during the lockout.
Memphis rises and falls as a team. They have great leaders like Tony Allen and Rudy Gay, who command the defense and offense, respectively.
No player demands to shoot all the time. The Grizzlies are a balanced scoring team. Six players average double figures in scoring. Five players take 10 shots per game. Gay leads the team with 16.4 field-goal attempts per game, which isn't high for a team leader.
Hardly any teams in the last 25 years have been as tightly knit as this Grizzlies team. As long as the Grizzlies stay tight, they have a chance to win it all.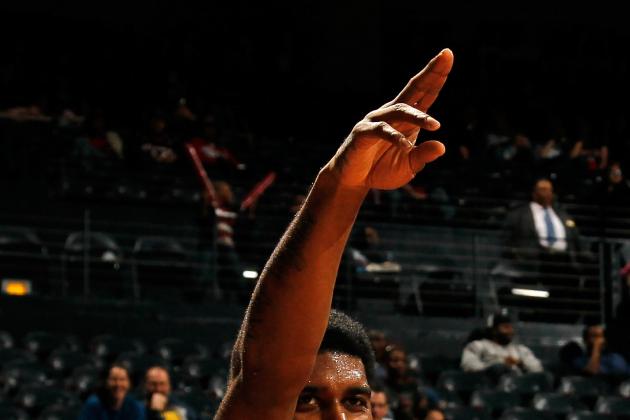 Kevin C. Cox/Getty Images

This is just an add-on as something that could make the Grizzlies a bigger threat. They haven't been a three-point-shooting team in the last two years. They're 23rd in three-point field-goal percentage and next to last in three-point attempts.
The Grizzlies only have a few three point shooters in Gilbert Arenas, O.J. Mayo, Mike Conley and Rudy Gay. Gay hasn't shot as well as he did last year from three-point territory, as his percentage has dropped eight percent from last year. Mayo and Conley each shoot 36 percent from three-point land.
To this point, Arenas has shot 38.5 percent from three-point territory. He's changed the dynamic a bit for Memphis, opening up the offense to force teams to guard the three and not just try to stop Gay from scoring or Marc Gasol from dropping it in the post.
The Grizzlies showed how tough they can be when they hit three-point shots when they went 8-of-17 on three-pointers in the blowout win against the Miami Heat on Friday.
If three-point shooting continues to emerge as a factor for the Grizzlies, then they'd become difficult to stop in a few different ways offensively.