WWE Opinion: 5 Ways Dolph Ziggler Can Become a Main Eventer
From WWE.com
Since Dolph Ziggler allied himself with manager Vickie Guerrero, he has been the most active superstar on the WWE roster.
Ziggler has competed for all of the WWE's five major championships and has appeared in more PPV matches in that time than any other superstar. WWE's reliance on their most consistent superstar has even seen ZIggler perform twice on one night.
However, for all that trust Ziggler has never had a successful run as either the WWE or World Heavyweight champion and has been left in mid-card obscurity. Small changes in Ziggler's development are needed to see him truly elevated to the main event scene.
These five suggestions could see that happen.
Begin Slideshow

»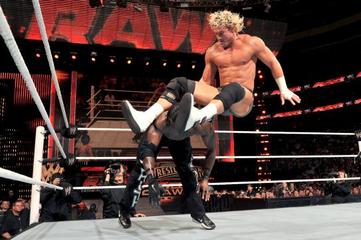 From WWE.com
Ziggler has used a collection of finishers throughout his career. From the Zig Zag (reverse spinning Bulldog) to the Sleeper Hold and sometimes incorporating the running leg drop (on a standing opponent).
None of these finishers are particularly fancy nor do they have a reputation as a match decider. To gain main event status, it is essential that Ziggler develops a finisher that he can hit at anytime and is considered a match altering move.
Ideally the finisher would also create a signature pose such as Cena holding the prone body over his shoulders or Orton in midair about to bring his opponents face down to the ground. A strong choice would be a variation on the lifting side slam akin to the Rock Bottom or Bookend.
Whatever the move it needs to become synonymous with his name.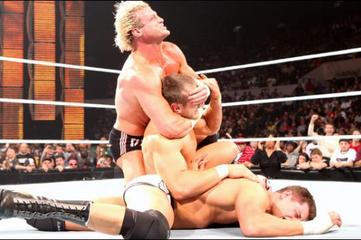 From WWE.com
Right now the WWE has a plethora of talent in that mid-card region which does not show any sign of advancing. If the WWE is going to make Ziggler a main event attraction he needs to have the aura of someone who is better than the rest.
Ziggler needs to go into a number of short but defined feuds. Even more importantly the victories need to be clean so there is no doubt that ZIggler is the better man.
The WWE has had a recent resistance to giving heel characters clean victories but that will help Ziggler stand out all the more.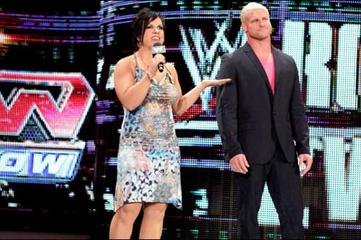 From WWE.com
For all the television time Ziggler has received, time on the microphone has been at a premium.
Championship feuds with CM Punk and Edge has seen his manager Vickie Guerrero do most of the talking on his behalf. This was effective in drawing heat from the crowd as Vickie gets one of the best heel reactions in the business today but it did not allow Ziggler to catch the imagination of the public.
Ziggler has shown signs of being a skilled orator. Firstly on Zach Ryder's YouTube show and then on WWE Download which he hosts for the WWE.
This ability needs to be shown on Monday Night Raw to be effective. Ziggler's show off persona will naturally draw heat and combining it with victories to validate his claims could be a key element in establishing him as a main event draw.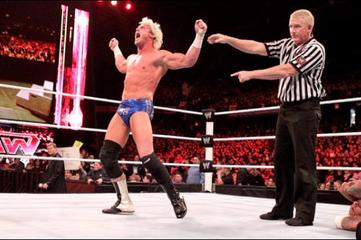 From WWE.com
An alliance with "Big Johnny" would be the ideal way to fully establish Ziggler as the premier heel on Raw. The arrangement would also be mutually beneficial to all parties.
Ziggler would gain power, receive championship opportunities and, once champion, he would have a supporting network of other heels to keep the title safe. It would also force Ziggler to continually win because other heels will be lining up to take his spot as champion.
Laurinaitis gains a star with a marketable image and proof that he is pushing young stars into the spotlight.
With a sufficiently long run, it could propel Ziggler to a permanent main event role in a similar way that it worked for The Rock under the tutelage of Mr. McMahon.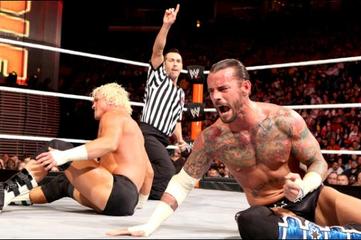 From WWE.com
This final element is key to the longevity of Ziggler as a main event calibre star.
Poor reviews of the 2012 Royal Rumble match and the promise of a CM Punk vs. Chris Jericho feud going into WrestleMania halted Ziggler's last push.
A return feud between the two men, assuming that it captures the imagination of the WWE universe, would go a long way in silencing the critics who have dismissed Ziggler's chances of becoming a main event talent.
Punk also has the ideal style to get the best out of Ziggler. Both men have great technique but still convey the brutality required to convey a physical encounter.
If all these elements came together, they would go a long way in securing Ziggler's legacy.