Oregon Football: 5 Must-Have Goals for the Ducks During Spring Practice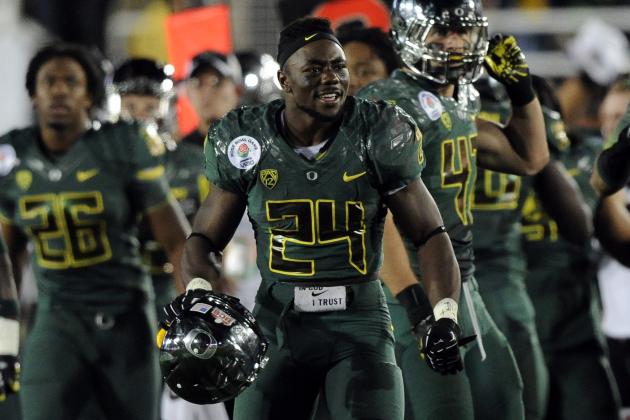 Harry How/Getty Images

With spring practice well underway, the Ducks are hard at work trying to replace some of their key losses in the offseason including LaMichael James and Darron Thomas.
While the answers may be clearer at some positions versus others, the Ducks know that the Pac-12 is full of talented teams and an answer needs to be found one way or the other.
Here is a look at five goals the Ducks must have achieved when exiting their spring game.
Joe Penkala is a B/R national featured columnist who covers college football. You can contact him @joepenkala.
Begin Slideshow

»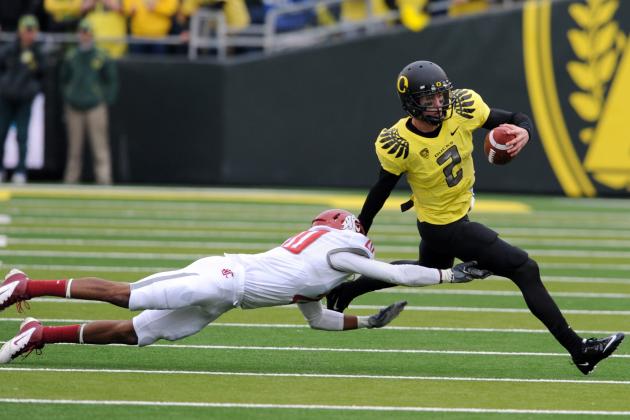 Steve Dykes/Getty Images

While many expected the departure of LaMichael James this year, jaws hit the ground when Darron Thomas made the move to go pro. When this news came down, the attention immediately shifted to Bryan Bennett and Marcus Mariota.
These two quarterbacks have some amazing physical gifts, but by the end of the spring game, the Ducks need one of these players to stand out as a replacement for Thomas.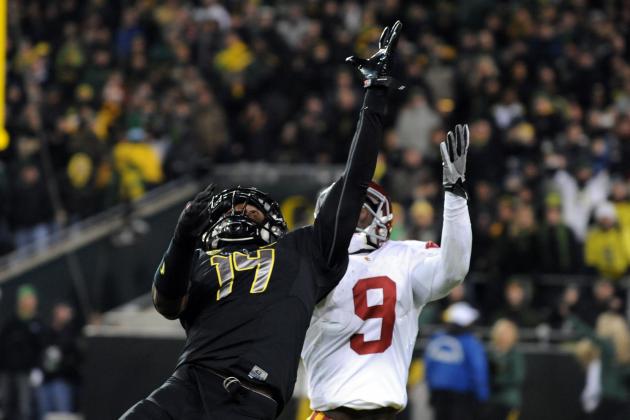 Steve Dykes/Getty Images

Last year, the Ducks dealt with injuries, suspensions and players being lost in the offseason. All of these hits took their toll on the Ducks secondary and forced them to put younger players into action.
With the experience that the secondary got in 2011, the Ducks need to see the payoff this year and hope that they have all learned from the mistakes they made last year.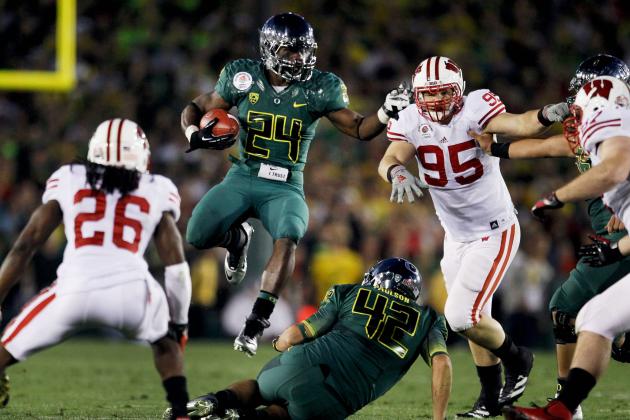 Jeff Gross/Getty Images

LaMichael James was a workhorse in the Oregon backfield. A lot of people saw him as a fast and explosive back that could make you miss, but what they failed to see was his ability to handle 20-30 carries in a game.
This year, the Ducks will still be a run-heavy team, but they will be counting on Kenjon Barner to carry the mail. During spring practice, Barner should get a lot of work and will continue to condition towards being the featured back.
Steve Dykes/Getty Images

The difference between the 2010 Ducks team that went undefeated in the regular season and the 2011 Ducks that lost two games was the fact that the 2010 was able to spread the field vertically with the passing game.
Last year, the Ducks had an adequate passing game, but not nearly as good as it was in 2010. If the Ducks hope to make life easy on the running game, then they need to find a way to stretch the defense with their passing game.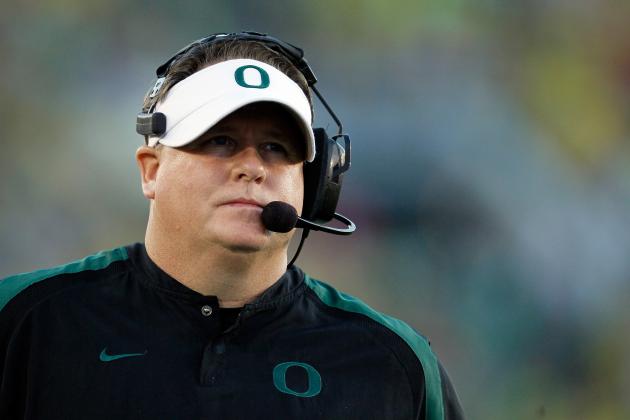 Jeff Gross/Getty Images

While it may seem like an obvious thing, staying healthy will be huge for the Ducks. Last year, Josh Huff suffered a knee injury that found a way to linger all year and cause him to take a huge step back.
If the Ducks want to compete for a fourth straight conference title, then this team must stay healthy, especially at the skill positions.