Nerlens Noel: Prep Star Would Become Hoyas' Next Great Center with Commitment
April 11, 2012

Georgetown's storied tradition of great big men begins with Patrick Ewing. Nerlens Noel could be the next in line, if he commits to the Hoyas this evening.
Noel is a star from Tilton High School in New Hampshire and considered to be one of the top three players in the country.
The 6'11" big man weighs 215 pounds, has a wing span of 7'3" and a standing reach of 9'1.5". In other words, he's real tall and thin.
As of now, he hasn't committed to any school. He apparently has limited his choices to three top programs: Georgetown, Kentucky and Syracuse.
It's a special time all around for Noel, as he also turned 18 yesterday. All three schools are hoping he gives them the gift of his presence—on his birthday.
Noel's presence would make either program contenders, but his game screams Georgetown.
The Hoyas-centric site casualhoya.com, is already fantasizing about adding Noel to the Hoyas big man fraternity. Behold, Mount Flushmore: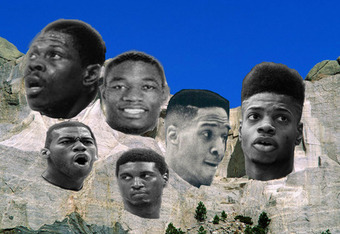 Like Dikembe Mutombo, Alonzo Mourning and Ewing before him, Noel is a classic rebounder/shot blocker first. He will likely develop his offensive game later, but his defensive prowess and length is what has grabbed the attention of college coaches.
We saw last year what a fantastic, defensive minded, freshman center could accomplish when Anthony Davis led the Wildcats to a national championship.
Noel could have a similar impact on a program this season.
Noel recently released a statement via Twitter, claiming that he would shock the world with his decision. Unless he elects to go to Troy, I'm not sure how choosing the Hoyas, Wildcat or Orange would shock anyone.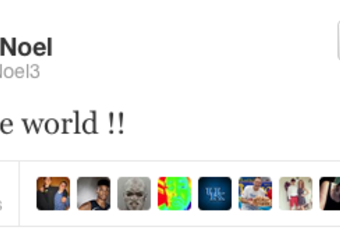 The prospects of the bluegrass state and the defending champions may be great; as is the lure to play in Jim Boeheim's match-up zone.
But for Noel, the Hoyas' big-man fraternity is something special, and he'd look great in Georgetown's colors.