College Football Recruiting 2013: Latest on No. 1 CB Vernon Hargreaves III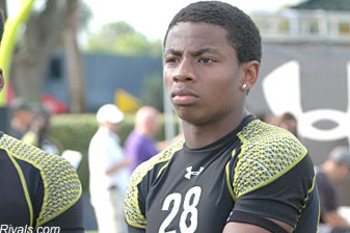 Vernon Hargreaves III is not just the son of of USF defensive ends coach Vernon Hargreaves, he's also one of the best high school football prospects in America for 2013.
Many view Hargreaves III as an elite CB prospect, which has had a plethora of colleges come knocking on his door with offers. What's the latest with him? Does he have a leader? What are his plans?
Come inside and let's see what's the latest with the top CB in the country.
Who Is Vernon Hargreaves III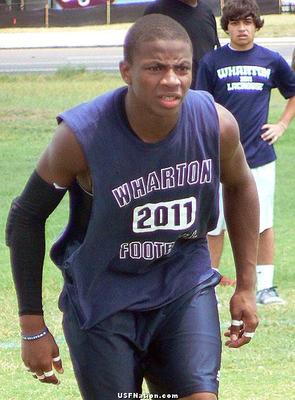 How Will His Father Coaching at USF Factor into His Decision?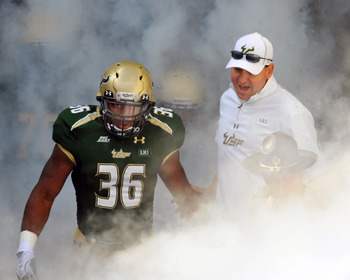 Al Messerschmidt/Getty Images
Florida Looking Good?
Scott Halleran/Getty Images
Notre Dame and Michigan Trying Lure Hargreaves to the Midwest?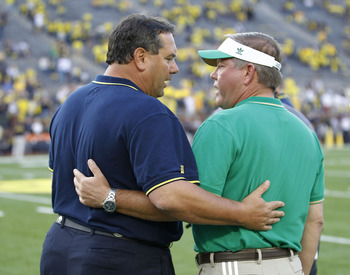 Leon Halip/Getty Images
Alabama Lurking in the Shadows?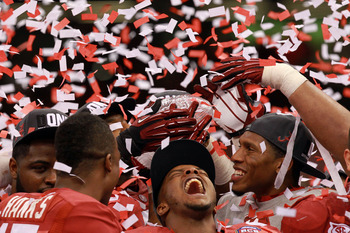 Ronald Martinez/Getty Images
Ah yes, the Crimson Tide. You always have to ask yourself where they are with any elite prospect these days, because Alabama has been flat out dominant on the trail under Nick Saban.
Well, it looks like they're indeed in the Vernon Hargreaves III mix, as Hargreaves even had them in his top three as late as mid-March.
It'll be interesting to see if 'Bama can indeed get Hargreaves to take a visit to Tuscaloosa.
Solid Interest in USC?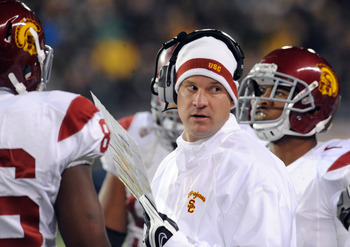 Steve Dykes/Getty Images
Prediction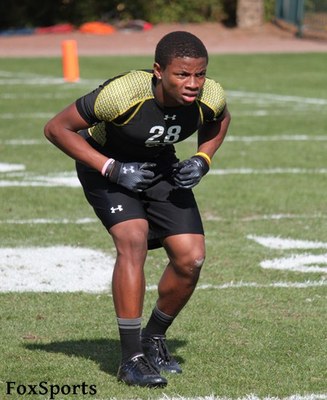 This is a very, very tough one to call if you ask me. I can honestly see Hargreaves going to a number of schools. Although, I think it will come down to USF, Florida and USC.
In one scenario, I can see Hargreaves falling in love with Los Angeles, playing with Agholor and USC.
I can also see the same thing happening at Florida, as playing with the talent on the Gator roster and being not too far from home are also big draws.
Yet, as of right now, I think the factors of being with the father, being right at home and playing with coaches he's known for a long time, so USF is the school I'd put my money on.
Keep Reading