Power Ranking the Pundits Covering Soccer in the US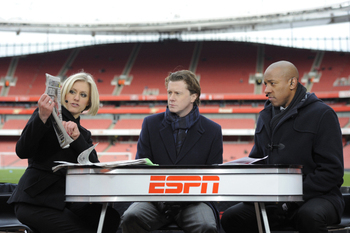 As soccer grows in the United States, so does the number of experts covering it.
Today I'm ranking the top five, the very best and most influential in the business.
So, who was considered?
Anyone who writes or broadcasts for an American newspaper, blog, television company or any other media outlet. It doesn't matter whether the person is American.
Think you know who made the list? Read on to find out.
5. Eric Wynalda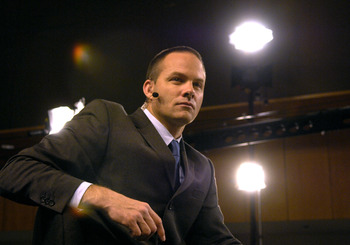 A. Messerschmidt/Getty Images
Eric Wynalda appeared in 107 senior international matches for the United States between 1990 and 2000, scoring 34 goals (a record since passed by Landon Donovan).
He now serves as a studio analyst for Fox Soccer Channel, but that's just one item on a long resume.
Wynalda started his broadcasting career with ESPN, covering live matches in the 2006 World Cup and various MLS matches.
In 2008 he started writing a column for Major League Soccer Magazine, and in 2010, he produced video blogs for Yahoo! Sports during the World Cup.
4. Me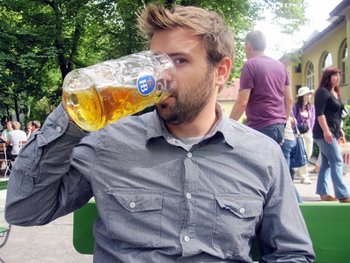 4. Steve McManaman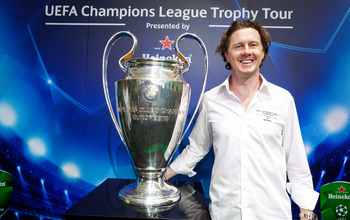 Athit Perawongmetha/Getty Images
Macca is a relative newcomer to American TV, but he's quite a step up from the usual fare of mediocre on-air pundits.
Having played at the very highest level (club stops at Liverpool, Real Madrid and Manchester City; 37 caps for England), Steve McManaman offers real insight into the game when covering matches for ESPN.
Plus, he's English, so all Americans automatically accept his every opinion on anything related to soccer.
3. Alexi Lalas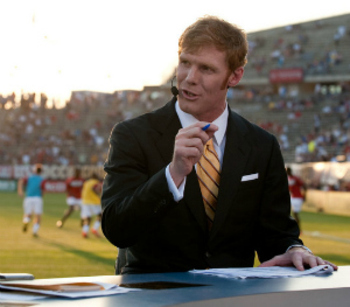 If you're of a certain age, you remember Alexi Lalas as this guy: the crazy-eyed, red-haired, scraggly-bearded, insane central defender for the United States national team.
These days, he's a pundit for ESPN and ABC Sports, covering international matches and tournaments—especially those involving the USMNT.
Lalas, 41, also worked as a commentator for NBC Sports during the 2000 Olympics and served as general manager for the San Jose Earthquakes, New York/New Jersey MetroStars (now the New York Red Bulls) and Los Angeles Galaxy.
Lalas helped bring David Beckham to the Galaxy in 2007, but he was fired the next year.
In addition to all that, Lalas has also played in a rock band called Gypsies, released a few solo albums and produced a weekly MLS video segment for the league's website.
You might not agree with much that he says (I don't), but Lalas is extraordinarily connected within American soccer.
2. Kevin Keegan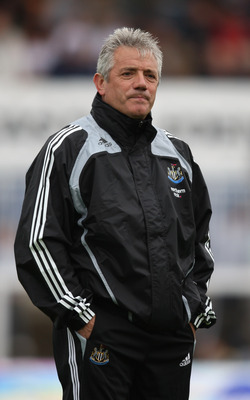 David Rogers/Getty Images
Kevin Keegan "writes" a column for ESPN Soccernet, and that's good enough for me.
Hey, he's King Kev!
He was man enough to rock the Poodle Perm (nice neck hair!) in the 70s, and now he's man enough to sporadically produce an uproariously entertaining and rambling column for an American website.
Don't hate.
1. Grant Wahl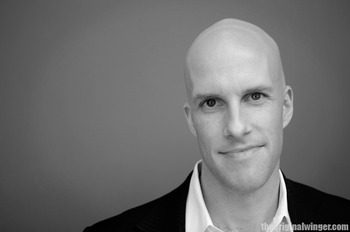 It couldn't be anyone else. Grant Wahl is the soccer media guy in the US.
Wahl, a senior writer for Sports Illustrated, began his journalism career shortly after graduating from Princeton, taking an internship with the Miami Herald.
Not long after, he was hired at SI, where he became senior writer in 2000. (And, yes, I'm very jealous.)
Wahl published his book The Beckham Experiment in 2009. It became a New York Times bestseller.
In 2011, Wahl semi-seriously announced his candidacy for FIFA president.
These days, every American soccer fan and media type looks to Wahl for opinions, articles, analysis and whatever else. Heck, the guy's even an Eagle Scout.
And if his Wikipedia page is accurate, he's done it all before the age of 40.
Keep Reading