WWE: Sheamus & 5 More Superstars Who Can Carry WWE in Today's Heel Infestation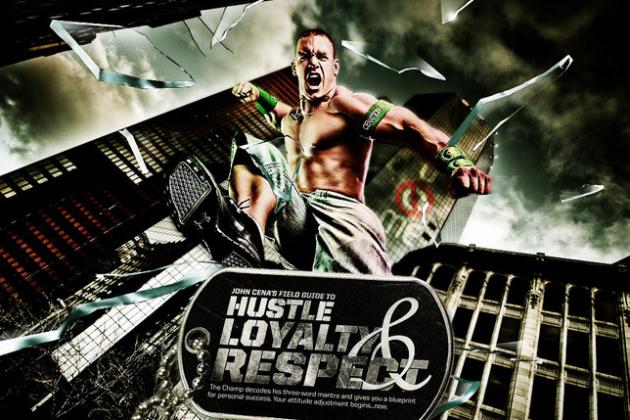 The controversial arrival of Brock Lesnar, Lord Tensai and the not-so-controversial entry of Ryback and Alberto Del Rio has created a situation that has so far gone ignored. This situation started to feebly make its impact back when Kane returned with a mask and Chris Jericho with a flashy jacket—a Hollywood-esque situation involving numbered heroes and many villains.
Well, if you minus the heroes that are actually booed, you get an even smaller figure. Sorry, Sheamus and Cena.
The aforementioned heels were added to a heel-rich roster—which included the likes of Daniel Bryan, Mark Henry, Christian, Wade Barrett, Miz, Ziggler, Swagger, Cody Rhodes, Otunga and a lot more less relevant superstars. Sorry, Heath Slater.
So what does WWE do? Bring another heel in the form of Damien Sandow (who looks pretty solid in his weekly promos so far)? Turn Mark Henry back into Sexual Chocolate?
Or should they just do what they've failed to do so far, and consequently needed The Rock to come back and sell tickets for—create stars.
Of course, given their liking for veterans over the current roster, we might soon see Dusty Rhodes vs. Cody Rhodes or something similar and more realistic.
But I'm flirting with optimism here, so click to read a list of six wrestlers who can carry the company today—apart from John Cena of course, as he's busy teaching Brock Lesnar the difference between real punches and WWE punches.
Begin Slideshow

»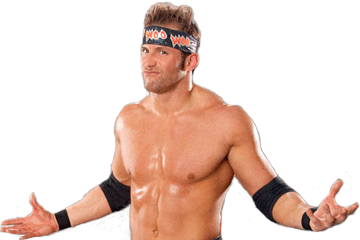 Let me start off this slide by saying I'm not a fan of Zack Ryder. Given the popularity of his YouTube show or Broskimania or The Era Of Spikey Hair or the popularity of Woo Woo Woo, no matter how transient, I understand that I'm in the minority.
Seeing that he was paired with an incredible worker like Dolph Ziggler in his first legitimate feud, commenting on his wrestling skills would be too early and quite unfair. But I'm not the sweetest guy on Earth anyway, so I'd say his wrestling isn't particularly good.
Most of his promos have bordered around Twitter trends and corny jokes, which reminds me of a modern day Twitter-version of John Cena.
The Cenation Leader isn't an on-screen babyface character Zack should be looking to portray, not unless he wants WWE to release shirts that say "Ryder Sucks," but he did head that way before vanishing into irrelevancy, which is why he features at the lowest spot in this list.
That being said, Zack Ryder has something that can immediately propel him to stardom—the universe. Even though it's a recent gimmick, WWE has partially been based on people's power for a long time. Usually (emphasis on usually) the crowds get what they ask for.
One Survivor Series PPV in particular, Madison Square Garden resounded with unceasing chants of "We Want Ryder." WWE, in a manner customary to WWE, lost the chance and lost a potential hero when they made Kane break Ryder's back and Eve break Ryder's credibility. They can still recreate him—before he gets old and starts losing hair and the entire point of his spikey hair gimmick dies a painful death.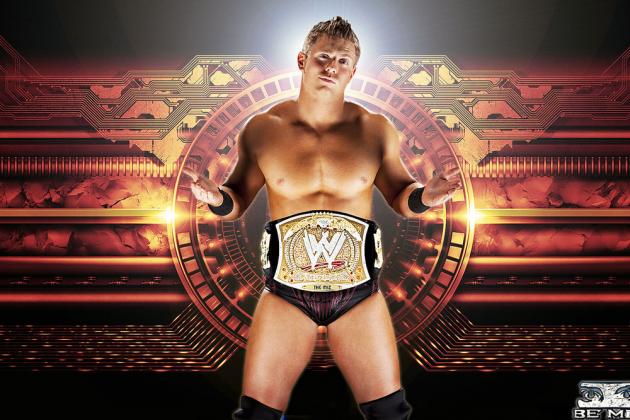 The Miz is another person I'm not a huge fan of. His in-ring work is quite dull, and he is usually the victim of horrible booking—so you might find him winning matches against John Cena at WrestleMania and then losing to Alex Riley two months later.
In today's era, where heels are found in every corner, if we had to metamorphose one into baby face, The Miz comes first. The guy has good mic skills, but he just doesn't manage to come off as a formidable opponent. He is no Mark Henry to just walk down and tonk people's heads off or a Lord Tensai to spit glove them to oblivion. He is The Miz—a loudmouth with a rusty, uninspired gimmick and limited move set.
As a face, The Miz would have many opportunities mainly due to two reasons.
a) No matter how stupid it came off, he did beat John Cena in a WrestleMania main event. That's credibility, something guys like JTG, the infamous winner of the infamous strap match against Shad Gaspard, can't utilize.
b) He actually goes around representing the WWE at various countries and is quite popular with fans and celebrities alike. He knows the drill and won't succumb under the pressure. *cough* Brock Lesnar *cough*
But these two traits are redundant if he can't manage to elevate his wrestling or his gimmick. The Miz has potential—it just needs to be tapped.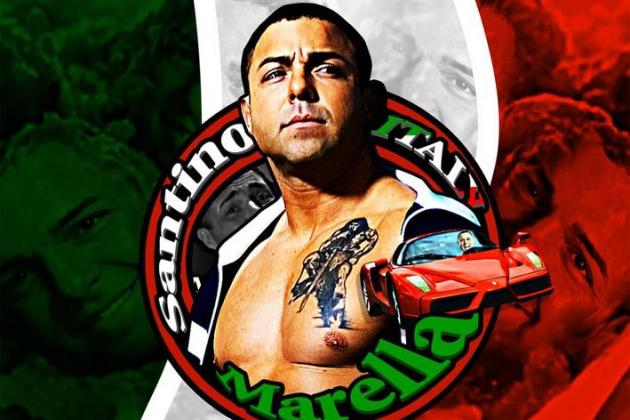 Even though WWE's decision of including Santino in the SmackDown Elimination Chamber was met with a barrage of criticism, it was one of their smartest decisions in a while ever since they dropped the Teddy Long-Aksana segments. And well, since Natalya stopped farting.
All in-depth analysis and learned discussions aside, at the risk of sounding repetitive, nothing speaks louder than crowd reactions. Santino Marella is a character that has been built over and around the notion of him remaining a comic relief. All his moves in the ring, including his finisher, aren't the most devastating of moves.
His US title run so far, however, proves otherwise, and it is definitely better than its previous stints under Jack Swagger and Zack Ryder. Santino is at a perfect spot in the company and roster at the time, and they can easily use his popularity to build him into a credible wrestler when the need arises.
Although turning him serious would mean the end of Foreign Exchange. Ahh, well.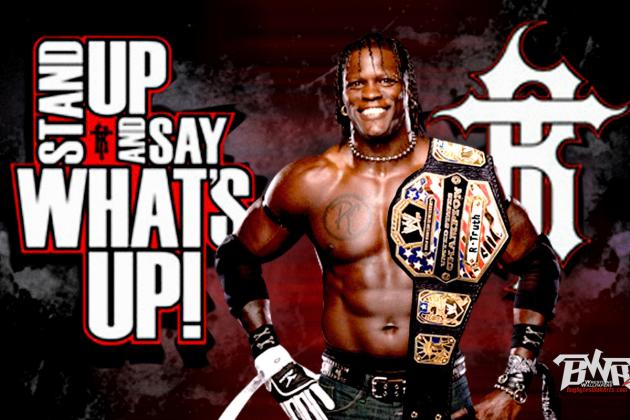 R-Truth is one with tons of potential, even more talent and the worst of luck. It doesn't help that he works under writers who get emotional over not being invited for parties despite doing a horrible job for a year.
You may call it a conspiracy. It all makes sense now.
R-Truth isn't getting any younger, but his performances every week are an indication of the fact that age hasn't had a life-changing impact on him yet. He has a few years left in him, and his recent encounter with relevancy went on to prove that there are mic skills lying dormant and an illusion of Lil' Jimmy that's highly entertaining.
While he was definitely best as heel, anything right now is good for R-Truth. Spiders and spider stew feasts or not, it'll be good for WWE and good television in general.
If nothing works out, bring back K-Kwik.
I'm serious. No, really. It'll be a boost for Truth, like how the mask was a boost for Kane.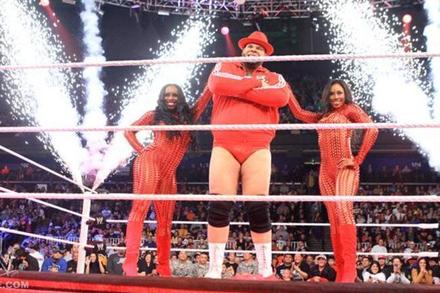 For all the great characters and gimmicks WWE has produced, at times they just stumble across some hastily scribbled notes and push them on a guy who they don't like (because he tweets about his matches) and somehow, due to the capricious nature of this product, somehow they just work.
Funkasaurus was one that did, and it re-ignited the dying flame of over-the-top gimmicks that actually made the WWE/WWF a television show we all grew to love. Funkasaurus soon lost his jiggle, thanks to a ton of squash matches and a parade of dancing mommas, but thankfully, a gimmick like his is hard to hate.
We still have a lot to see, and it's too early, but this is something that might appeal to kids and adults. Add in some removable pants merchandise and Planet Funk shirts, and you've got a new fad.
Of course, Brodus can't really be the top face of the company with this gimmick, but as long as he can milk crowd reactions like Santino Marella, he can do enough to become a credible fan favourite.
That's all that's needed at the moment really. Except for longer matches.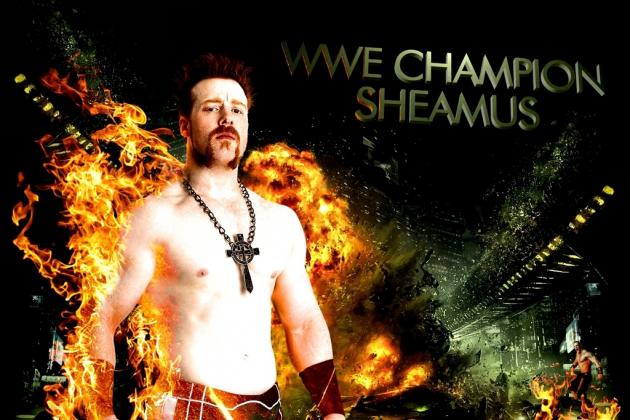 I took some time in battling with my inner demons in order to create this slide. You see, for a person who was considering writing about how Sheamus is going to fail terribly in the long run as a champion and representative of the company, this kind of (or in all entirety) disputes that notion.
But then I tried to bring neutrality into play, and that along with the uninviting prospect of getting Brogue Kicked made me contemplate the possibility of a Sheamus era. I did arrive at that once-impossible conclusion with a mandatory clause—he needs to be booked right.
Anti-climax.
Frankly, everyone needs to be booked right, but Sheamus gets higher priority mainly because he is the future of this show. He needs to stop getting these superhuman victories and cracking jokes in his promos—it has been done earlier and the superstar to do so is now facing the consequences.
Sheamus is, however, different from everyone's favorite Fruity Pebble in one aspect—Sheamus is the better wrestler. But John Cena is the better talker. But this is a wrestling show. But it's now sports entertainment.
Either way, no one likes men who just keep winning and produce stale promos. The hate is further intensified if the aforementioned behavior comes at the expense of Daniel Bryan.
Keeping the 25th Royal Rumble and his 18 second WrestleMania victory, he now has solid indisputable bragging rights. Add in a good look and physique and you have the perfect recipe for champion material.
For the love of Dolph Ziggler, use him right WWE.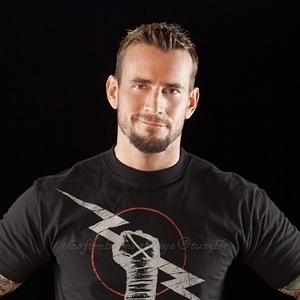 There are guys like Dolph Ziggler, Cody Rhodes and Daniel Bryan who can carry the company, but it's my firm dubious opinion that only a face can actually carry the company. A heel is never meant to be "the man," something Chris Jericho would nod his head in agreement to.
I've also intentionally left out guys like CM Punk, Randy Orton and Big Show because they have carried and are carrying the company today.
Thanks for the read all.
Shalaj Lawania is gradually getting older but still looking bafflingly younger (that's impossible!) at Bleacher Report and that's about it. You can become a fan of his if you like his work or follow him on Twitter (@_Apex_Predator_) if you really can put up with his useless tweets. Annoying tweets or not, do leave a comment for this article!