WWE News: Sheamus Is the Next Big Face of the WWE Whether You Like It or Not
April 11, 2012

PLEASE NOTE: This article contains some spoilers for the live episode of Super SmackDown, Blast From The Past.
I am a fan of Sheamus. I think he has a different flavor when you compare him to other WWE Superstars, and he is a beast of a man. On top of that, he has improved in leaps in bounds, both in the ring and on the mic.
However, since his 18-second World Heavyweight Championship victory over Daniel Bryan at WrestleMania 28, many fans have clamored for Sheamus to be cast aside and for Daniel Bryan to be reinstated as champion and turn baby face.
It is easy to see why so many are calling for this move. Daniel Bryan is one of, if not the best, ring workers in the business, and an 18-second squash match does not do his ability any justice.
Also, he is the owner of the hottest crowd chant since "What?" "YES! YES! YES!" rang out loud and clear from every crowd since WrestleMania 28. It rings from a large part of the WWE Universe wanting better treatment of The American Dragon.
At one point I truly believed the WWE would have their hands forced, much like they did with CM Punk. For the three wrestling fans who missed it, when CM Punk cut his highly publicised "shoot" promo last year, he got so over with the crowd that WWE were practically forced to turn him face.
In response to the clear public outcry for Daniel Bryan that has plagued WWE since WrestleMania, I thought a similar end result might transpire. For those of you out there who were hoping for such a reversal to occur, I'm sorry, but don't hold your breath.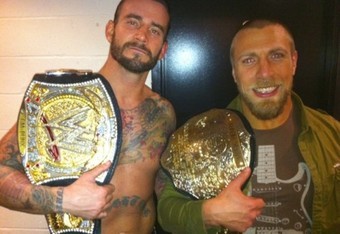 Through Bryan's perception of the chant being a mockery and his public dumping of AJ last week, it is pretty clear that WWE is determined to see D-Bry remain a nasty, heartless and conniving heel. However, despite these clear attempts to turn the fans on Bryan, the crowds and plenty among the IWC are still chanting, "YES!"
I hope that those who do chant, do so in strict support of his status as a heel, because SmackDown this week was the clearest indicator that there is no turning back for either Daniel Bryan or Sheamus.
Not only was Daniel Bryan disgraced during a well overdue episode of Piper's Pit, but he also chose to slap the WWE legend after Piper had both sung Sheamus' praises and offered Bryan a lesson in how to treat women.
If that wasn't enough, a tag team match pitting Sheamus and Mean Gene Okerlund against Daniel Bryan and Alberto Del Rio was still to follow. This is where WWE played their most blatant hand to date.
During the match, Bryan managed to dropkick Sheamus out of the ring. While The Great White remained dazed on the outside, D-Bry, Del Rio and even Ricardo Rodriguez bullied Mean Gene into a corner. Just before the beat down could manifest, every WWE legend who had returned for the night came to the ring to make the save.
Rowdy Roddy Piper, Sgt. Slaughter, Hacksaw Jim Duggan, Ted DeBiase Sr, The American Dream Dusty Rhodes and other WWE legends stormed the ring, saved Okerlund, scared off Del Rio and gave Sheamus another Brogue Kick victory over Bryan.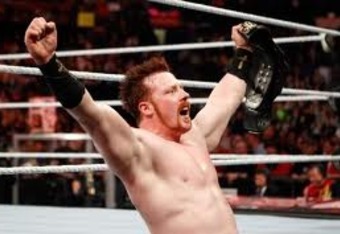 Here was a "stable" of former greats and absolute faces siding with Sheamus and fighting off his heelish foes.
Following this, Sheamus and the WWE legends beat down on Ricardo Rodriguez and Michael Cole. This I truly enjoyed, but it was a clear statement from WWE. Not only did some of the biggest names of years gone by disrespect Daniel Bryan and help Sheamus win, but they continued to celebrate with The Great White and, in turn, endorse him as champion.
WWE made it very clear during this Super SmackDown that Daniel Bryan is going to remain a heel. They also made it very clear, through the use of Roddy Piper and other WWE greats, that Sheamus is the next big face of WWE, whether we like it or not.
From here I hope for three things. Firstly, I hope that Daniel Bryan is booked with a little more respect from here on out and given the scope to showcase his talents. Secondly, I hope for a proper, long-running rematch at Extreme Rules where both men can put on a show for the fans and not rob them of what has the potential to be match of the night.
Finally, I hope that the WWE doesn't ruin Sheamus by trying to shove the whole idea that he is the best thing ever down the throats of the WWE Universe. We all know how that turns out, don't we John Cena?