Ring of Honor Review (3/24/12): Setup for Showdown; Writer Takes Hiatus
April 11, 2012

Several weeks ago, Ring of Honor held their 10th  Anniversary Event pay-per-view.
The show was great, but the go-home episode of Ring of Honor Wrestling was terrible, failing to promote the next night's show in even a rudimentary fashion.
This time, they mostly got it right. Ring of Honor did a nice job setting up Showdown in the Sun while still featuring two quality wrestling matches.
Programming Note: Friends, this will be my last ROH review for a while. It's baseball season and with coaching duties piled atop my teaching duties, I don't have the time or energy to spend several hours a week writing these reviews. I'll keep watching ROH and I may toss some thoughts out there once in a while, but I'm out of the weekly review game until June.

Triple Threat Promo
This was a really weird week. Ring of Honor started their show with a promo and Monday's Raw began with a wrestling match.
Jim Cornette brings all three participants in Friday night's ROH Championship Triple Threat Match to the ring.
Cornette spends most of the time breaking up potential fights, which begs a question: Why would he bring three bitter rivals to the ring if he didn't want them to fight? Do you think WWE has contract signings because it's easier than signing them in the back?
In any case, Davey Richards says he can't trust either of them, even going so far as to compare Eddie Edwards to the House of Truth.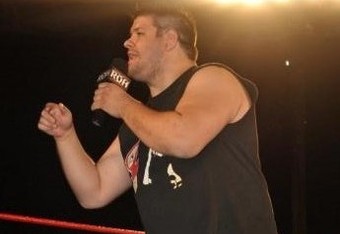 Edwards is justifiably upset. I can't be the only one confused about what Eddie Edwards did to deserve all this hatred.
Roderick Strong says that even if he loses, Michael Elgin will give Strong his Blind Destiny match Saturday afternoon. Elgin says, "That's exactly-" before Jay Lethal interrupts.
Lethal calls people "buttmunches," which I assume began trending immediately afterwards.
To put the icing on the cake, Kevin Steen predictably calls everyone in the ring Cornette's cronies and says he's coming for the ROH Championship.
This was a decent segment, but it really would have benefitted from having some more time.
My prediction for Showdown in the Sun is that Richards retains, Strong and Edwards fall to the side, and Elgin refuses to give Strong his match, all of which sets up Steen to enter the ROH Championship picture.
Verdict: Thumbs Up
Best Moment: Jay, I love you. But, dude? Buttmunch? Come on.

Coleman & Alexander Defeated  World's Greatest Tag Team
Charlie Haas and Shelton Benjamin keep proving that they are indeed the World's Greatest Tag Team. Their arrogance in looking past Coleman and Alexander, even referring to this as a warm-up match, is one more piece of a great heel puzzle.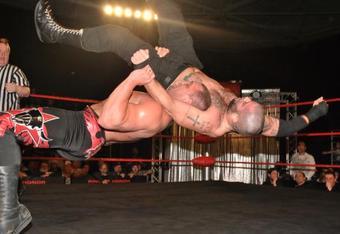 Like I've said before, I actively dislike the World's Greatest Tag Team and they are my favorite tag team in wrestling history.
This was a phenomenal match featuring two incredible athletes and two incredible storytellers.
Cedric Alexander will always be the tag team partner in peril. No one is more exciting in this role than Alexander.
He takes a beating effectively, has a vast arsenal of "oh so close to tagging out" scenarios, and has a massive cache of moves that can escape the double-team. His athleticism could take him beyond the tag team division.
The match ends when the Briscoes drill Charlie Haas with a chair, allowing Coleman & Alexander to pick up the win.
The Briscoes/WGTT match is going to be brutal.
Verdict: Thumbs Up
Best Moment: Karma.

Inside ROH Quick Notes
-Lance Storm says that Ring of Honor is not a stepping stone for Mike Bennett to make Hollywood.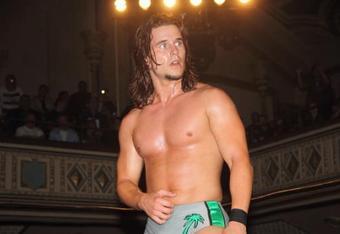 - Bennett says that Storm is jealous and hasn't taken a crap in weeks.
- Maria is insanely attractive, but she is one of the worst actresses to appear in professional wrestling.
- The rest of the segment reviews Showdown in the Sun. Good to see them making a final push for the show.
Verdict: Thumbs Up
Worst Moment: Knowing that Storm will be gone after this weekend. 

Adam Cole Defeated Michael Elgin
Ring of Honor's March Mayhem continues in the show's main event. This was certainly the best match of the night, but it probably should have started the show.
The Cornette segment would have been a better ending, simply because it concerned Showdown in the Sun. There's no sense building towards an event with an episode and then building past that event by the end of the show.
It's not as egregious as the go-home show before their 10th Anniversary Event, but it still didn't make a lot of sense.
Once again, we get Kyle O'Reilly on commentary. This time, he lays some tragedy on us.
In response to the loyalty contradiction I've written about frequently, he exploded. "Do you think I wanted to be with Cole?"
Deeply personal, deeply complex storytelling from O'Reilly.
The match itself was great, as one would expect.
Strong's attempt at interference resulted in an enziguri to the head of Elgin, leading to a roll-up victory for Cole.
Strong's lack of contrition over his failure only confirms my earlier thoughts. I think we are at the beginning of a Elgin face turn.
Verdict: Thumbs Up
Best Moment: Cole hitting a Springboard DDT, dropping Elgin right on the ring apron. 

Show Verdict: Thumbs Up
I am more excited for Showdown in the Sun than I am for WrestleMania. We'll see which show delivers.
All photos courtesy of rohwrestling.com