Kendrick Perkins and the 20 Meanest Looking Players in Sports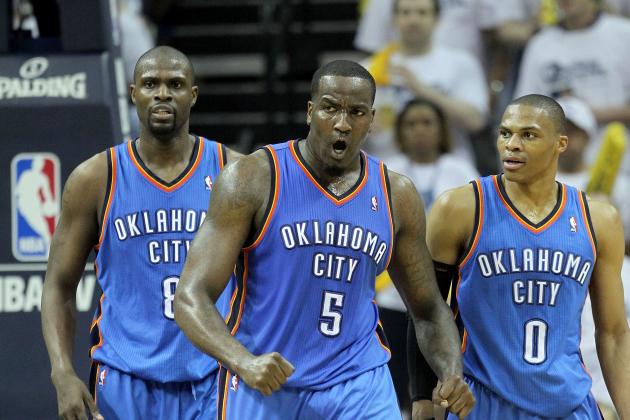 Andy Lyons/Getty Images

It might be genetics, or it might be a weird face they made that one time. It doesn't matter.
Some athletes are just straight up mean looking. The smart ones use their gruesome visages to strike fear into opponents' hearts and establish their dominance of the court, field, or ring.
Here is a list of the 20 meanest looking athletes.
If you disagree with my list, feel free to make your own in the comment section.
Begin Slideshow

»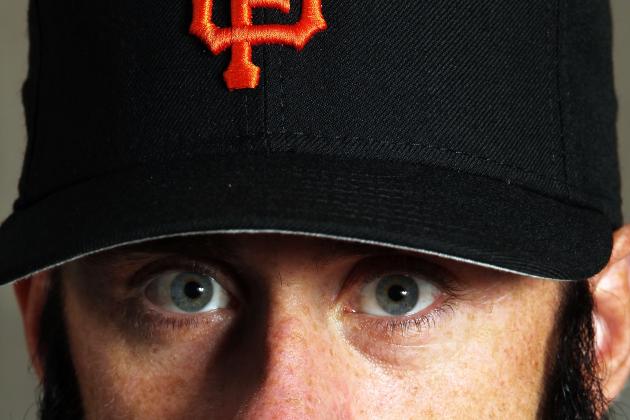 Jamie Squire/Getty Images

Fear the beard plus crazy eyes equals one mean looking dude.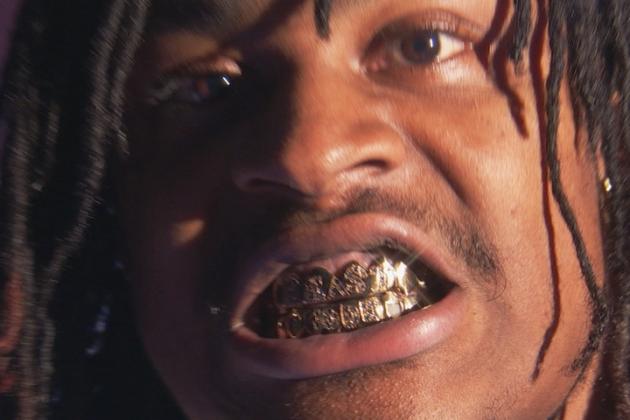 Whether it's due to his grills or his violent style of running, Marshawn Lynch is one mean looking dude.
His looks scared the entire New Orleans Saints team so bad that they could not not tackle him and Lynch ended up causing an earthquake in Seattle.
It also helps that he has a criminal record.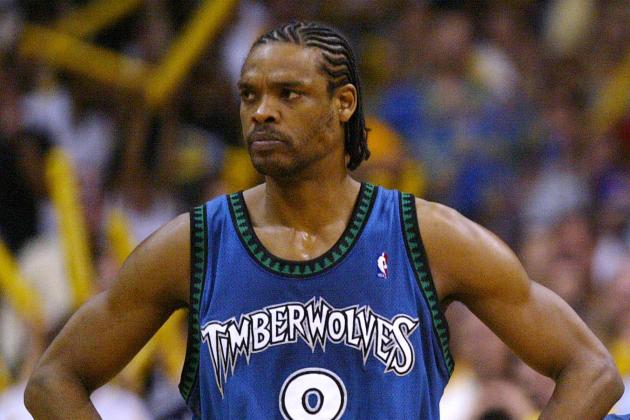 Jed Jacobsohn/Getty Images

I wonder how many times people have asked if he is wearing a mask.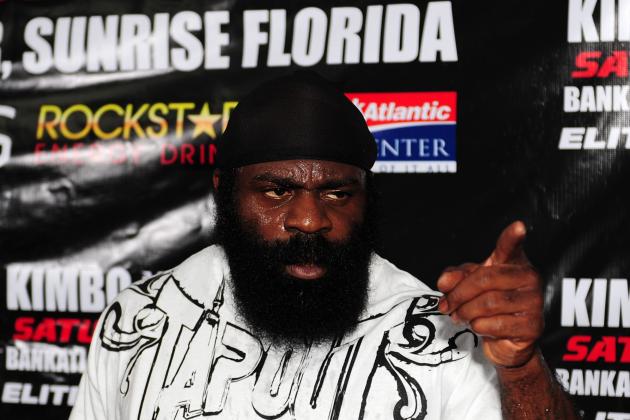 Robert Laberge/Getty Images

Kimbo Slice makes this list solely based on his ability to stare down opponents with his mean looks and scare the bejesus out of them.
I know he is not the best fighter around, however, which makes for this low ranking.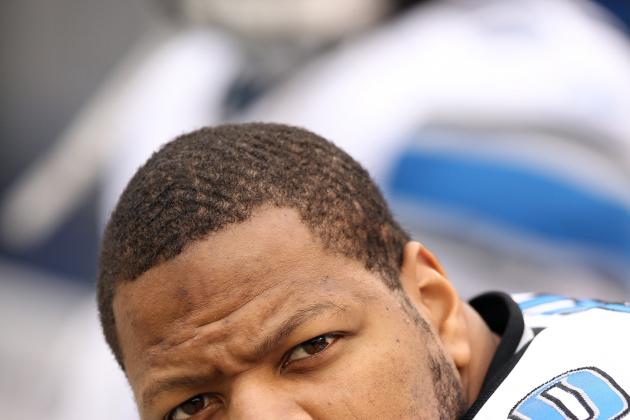 Ezra Shaw/Getty Images

Suh is one of the best defensive linemen in the NFL today.
His 6'4", 307 pound frame makes him a brick wall with the speed of someone who is 100 pounds lighter.
Looking at him across the trenches can strike fear into the heart of the stoutest offensive line and QB because they know what he can do.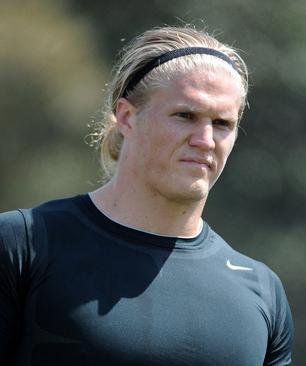 Clay Matthews III is so mean that he kicked Aaron Rogers out of his own commercial.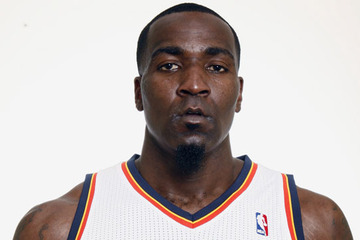 He is the new face of enforcement in the NBA.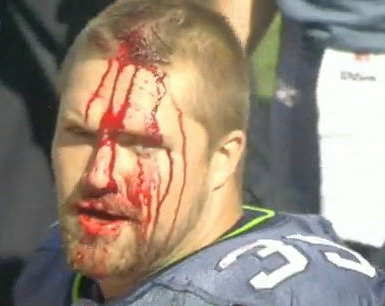 He hit himself so hard with his own helmet that he made himself bleed.
If that isn't intimidation, then I do not know what is.
Would you want to enter the octagon with Chuck Liddell staring back at you?
I think not.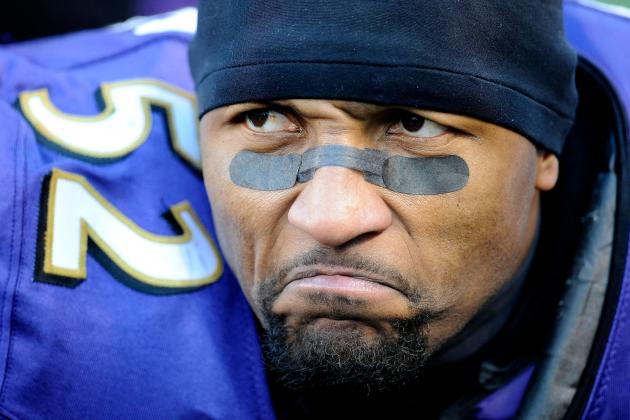 Patrick McDermott/Getty Images

Lewis is one of the most feared linebackers in the entire NFL.
His combination of size, skill and knowledge of the game makes him the best at his position. Even though he is getting up there in age, he still produces bone-crunching tackles every Sunday.
It also helps that he went to trial on murder charges, but was ultimately acquitted because of lack of evidence.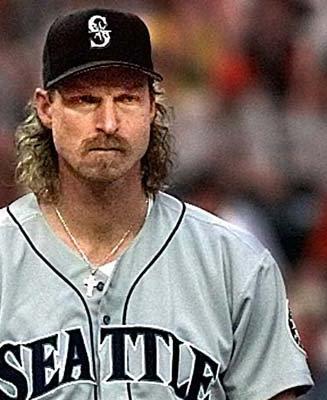 He is 6'10", a red neck and has a mullet.
'Nuff said.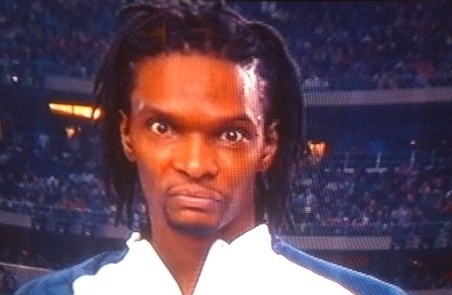 Any time you get cast to play Predator, you will make this list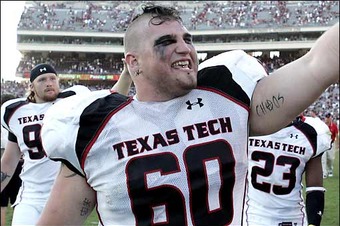 He has "chaos" written on his arm with the anarchist symbol to replace the "A", and uses a variety of face paint to intimidate opponents, including skulls and A LOT of eye-black.
I would not want to line up with him barking and growling at me.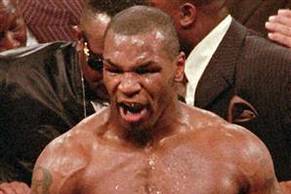 His face tattoos and gold tooth are enough to put him on this list.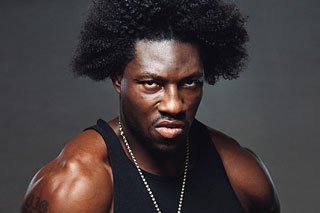 Ben Wallace just looks straight up intimidating.
You do NOT want to make him mad.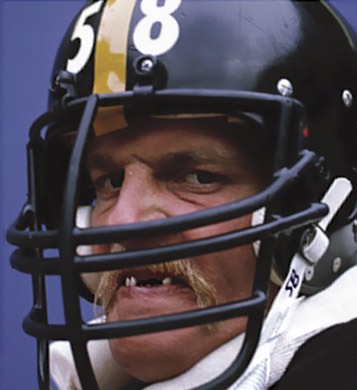 This is such a great picture.
He would definitely not win any beauty pageants.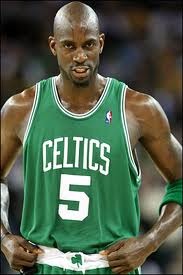 Garnett is the last person you want to see under the hoop when you are driving to the basket.
He was the NBA Defensive Player of the Year in 2008 and has been NBA All-Defensive First or Second team from 2000 to 2009. Although he did not garnish the same award in 2010, he managed Defensive First team in 2011.
He looks straight into your soul, similar to this dude.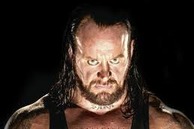 Whether or not you think wrestling is real, the Undertaker is one scary dude.
He's a 6'10", 299 pound beast who dresses in all black and has one of the most feared entrances in all of WWE.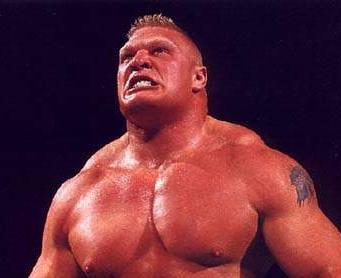 He has the looks. He has the muscles. He has the swagger.
I would not want be in a dark alley with Lesnar walking toward me.
He is one scary dude.