Ozzie Guillen and the Validity of Celebrity Opinions
April 10, 2012

Mike Ehrmann/Getty Images
"Mickey Mantle? That's what you're upset about? Mantle makes $100,000 a year. How much does your father make? If your dad ever can't pay the rent and needs money, go ask Mickey Mantle. See what happens. Mickey Mantle don't care about you. Why care about him?"— Sonny (Chazz Palminteri), "A Bronx Tale"
There is truth in the above quote.
Why do we care so much about what our athletes and movie stars say, feel, think and do?
Why do we let these people have a say in the emotions that we feel?
Now, don't get me wrong, I understand the anger and frustration involved on the field in sports. I support the right to throw a remote at the TV when your star receiver drops a game winning catch in the end zone, or a kicker misses a chip shot field goal as time expires. The emotion there is acceptable and even desired. What would be the reason to support a team otherwise?
But off the field...
That is a different story.
We have devolved into a culture that gives celebrities a valid opinion. Because of their success on the field, on the screen or in print, we believe that they some how "know better" than we do. In certain circles we even allow actors to influence the way we vote for elected officials.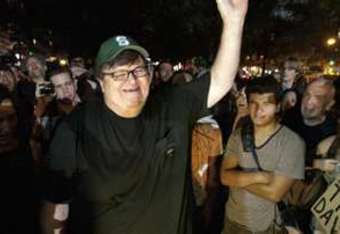 Why?
Do we believe they are better than us?
Do we "think" that we "cannot think" for ourselves?
Do we adapt the age-old saying of "with age comes wisdom" to "with fame comes wisdom"?
Maybe.
Celebrities are just like you and me. They are fallible and do in fact say and do things that are not intelligent, misconceived and just plain stupid.
Case in point: Ozzie Guillen. 
The Marlins skipper had a man crush on Fidel Castro. 
Yes, it is strange. Yes, it is ignorant and yes, it is within his right to shout it from the rooftops. 
Does it make it right? Of course not.
So, why do we really care what this quasi-celebrity has to say?
Why do we make a big deal out of something that does not in any way, shape or form effect our lives? It is not like Ozzie has the power by his love or hate of a figure to elevate said figure into being commander and chief of our nation.
I am not trying to be flip about the situation in Cuba. There is nothing right about a dictatorship and the horrors that Fidel Castro has unleashed on his own people for decades.
What I am saying is that an ignorant opinion from a loud-mouthed, spotlight-seeking baseball manager should not cause me to lose sleep or even more moments of precious life than it took to read the quote, gasp and move on.
The same goes with any celebrity.
Most of the opinions coming out of Hollywood are as misinformed as Guillen's. Yet for some reason we give them a soapbox because we give them what they want.
A REACTION.
Stop! Stop giving these people print time for things that are not really newsworthy. Stop thinking that when celebrities apologize, they really mean it. Ozzie is no more sincere in his apology than my daughter when she gets in trouble for taking a cookie before dinner.
Let's just let the lunatics like Ozzie Guillen, John Rocker, Diego Maradona and Warren Sapp have their say. Let them spout off about anything that comes to their small minds. After they realize that no one is covering it and no one really cares then we can get back to what is really important....
...heckling that kicker that cost us a Super Bowl appearance.