With one of the wildest editions of WWE Raw in a long time, the fans of wrestling are legitimately excited about the sport again. That sets up perfectly for Tuesday's live edition of SmackDown.
The company is billing the event as a "Blast from the Past" episode, which will feature many of the stars that will be featured in the new WWE show Legends' House.
This should be interesting to say the least.
Will the Live Edition of SmackDown Be Fun to Watch?
Where: Hampton Coliseum, Hampton, Va.
When: Tuesday, April 10, 8:00 p.m. ET
Watch: SyFy
Older Stars Scheduled to Appear
-"Hacksaw" Jim Duggan
-"Rowdy" Roddy Piper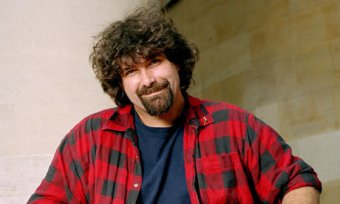 -"Mean" Gene Okerlund
-Dusty Rhodes
-Mick Foley
-Sgt. Slaughter
-Jimmy Hart
-Howard Finkel
-Hillbilly Jim
-"The Million Dollar Man" Ted DiBiase
-Pat Patterson
-Tony Atlas
Preview
From the Hampton Coliseum's official website, the actual wrestling main event or possibly even the after-show dark match has been revealed:
WWE Smackdown Live broadcasts live from the Hampton Coliseum on April 10th! Come see the main Six-Man Street Fight Match - "The Great White" Sheamus, "The Apex Predator" Randy Orton and "The World's Largest Athlete" The Big Show vs. Daniel Bryan, "The World's Strongest Man" Mark Henry and Cody Rhodes. WWE Smackdown Blast from the Past!

See your favorite WWE legends of the past including: Rowdy Roddy Piper, Pat Patterson, Jimmy Hart, "Hacksaw" Jim Duggan, Tony Atlas, Mean Gene Okerlund, Howard Finkel, Hillbilly Jim and more! Lineup subject to change.
What They're Saying
Heel Eve Torres has expressed her pleasure with the new GM of SmackDown:
Glad to see #SmackDown is in good hands. #PeoplePower!

— Eve Torres (@EveMarieTorres) April 7, 2012
John Cena teases the show after SyFy's live edition of SmackDown in which he will be a part of:
Interesting #raw tonight. Make sure u check out @Syfy #DreamMachines tomorrow after #smackdown

— John Cena (@JohnCena) April 10, 2012
Rumors
WWE brass on the future of Sheamus
and his World Title.
After Sheamus booted a referee in the face last Tuesday night, it will be interesting to see how the WWE handles their face champion who hit an innocent ref. That's not very face, Sheamus.
With much talk surrounding Daniel Bryan and the YES! Chants that follow him, it has become blatantly obvious that the WWE doesn't want the young star to get too big yet. With no action on Monday except as one of the men that broke up Lesnar and Cena, Bryan's star status with the fans won't last if WWE doesn't show him off to the crowd.
Let's hope the WWE sees the error of their ways and gets the strap back on the heel Daniel Bryan. They could do a triple threat match between DBry, Sheamus and Alberto Del Rio in which all three stars could look strong. It won't happen, though.
Check back for more on the World Wrestling Entertainment as it comes, and visit Bleacher Report's Wrestling Page to get your fill of WWE/TNA. For more Wrestling talk, listen to Ring Rust Radio for all of the hot topics you just can't miss (some language NSFW).