Nebraska Football: 5 Things to Watch for in the Spring Game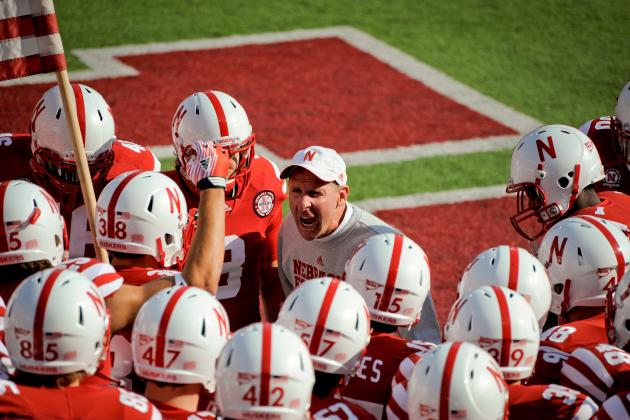 Eric Francis/Getty Images

It's spring time in Nebraska, which means a few things. Farmers all across the state are planting corn and soybeans, the days are getting longer, the Nebraska baseball team is wrapping up another Big Ten victory and of course, spring football.
Nebraska is one of the few states (Alabama is another) where fans get just as excited about a spring scrimmage as an actual game in the fall.
And while there were no changes in the offseason that would attract a great deal of fan interest (i.e., quarterback controversy, new head coach, new offensive coordinator), there still are many things to watch for in the Huskers' spring game this year.
Begin Slideshow

»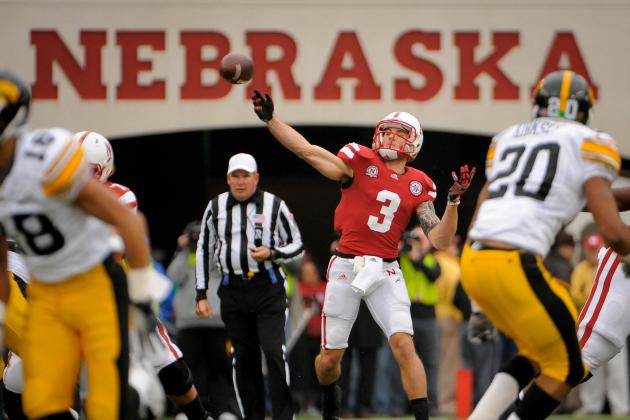 Eric Francis/Getty Images

For the last couple years, many people have mocked Taylor Martinez's unique throwing style or his inability to throw the ball away instead of taking sacks.
But in the second year of Tim Beck's offense, Martinez should undoubtedly have a better grasp on the schemes.
Perhaps the biggest thing to watch for is changes in Martinez's pass progression. While fellow college students were partying it up on spring break, Martinez spent his with a quarterback coach. Tim Beck has also worked with Martinez on his footwork, trying to eliminate Martinez's hop after he drops back.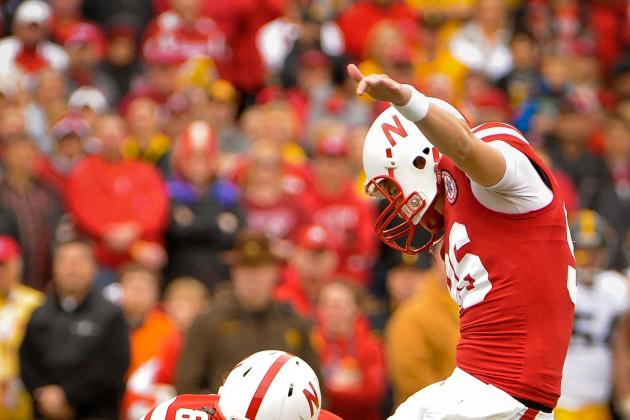 Eric Francis/Getty Images

Last year, many Nebraska fans were worried who would replace Alex Henery and if that person could live up to the high expectations. Brett Maher emerged the victor and kicked many field goals over the course of the season. Yet another story of Nebraska's amazing walk-on program.
This season walk-ons are once again vying for starting positions. Perhaps the most talked about is Tyler Wullenwaber, who is taking snaps at holder and also wide receiver. Wullenwaber's name comes up every time a reporter asks some Husker player who the fastest player on the team is.
Also, it seems like every year a couple walk-ons impress in the spring game, but disappear when the regular season rolls around.
Eric Francis/Getty Images

Last year, Nebraska had one major position change. It was the change of quarterback Jamal Turner to wide receiver. On a side note, Curenski Gilleylen also changed from wide receiver to running back, though never saw time.
This year there is only one real position change, and that is Braylon Heard from running back to defensive back. This is, no doubt, to alleviate the buildup of running backs and also add depth at secondary.
Heard is the second offensive player to switch to defensive back in a year, Stanley Jean-Baptiste being the other.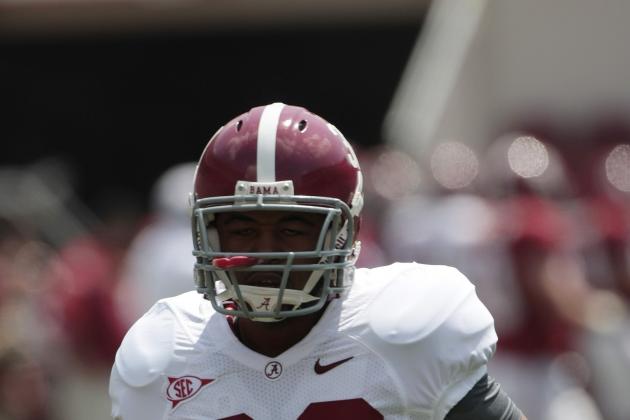 Dave Martin/Getty Images

While there isn't a quarterback battle going on, that isn't to say there aren't other position battles occurring. The main one is at fullback, who looks to have an expanded role in Tim Beck's offense.
There are two candidates vying for the start at fullback in September. They are CJ Zimmerer and Mike Marrow. Both are looking to replace Tyler Legate, who had a stranglehold on the position during his time at Nebraska.
Marrow, formerly a halfback at Alabama, had to sit out last year due to NCAA transfer regulations. While Marrow never saw the field his only year at Bama (he red-shirted the year the Crimson Tide won the championship against Texas), he was behind Trent Richardson on the depth list.
CJ Zimmerer, however, isn't going to just let Marrow have the starting job.
This should be interesting to watch.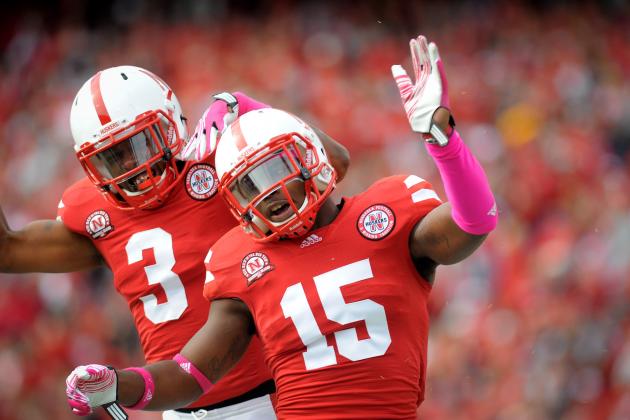 Eric Francis/Getty Images

One of the biggest problems for the Huskers last year was the secondary. Nebraska suffered deeply from the loss of Prince Amukamara and Alfonzo Dennard's injury. Nebraska tried to limp through the season with a mix-and-match assortment of defensive backs. It was really anyone's guess as to who would start the next game.
This season look for the secondary to rebound, especially with new DB coach Terry Joseph. Though most coaches keep things vanilla on offense in spring games, watch how the secondary reacts.