10 MLB Fantasy Hitters Destined for Hot Starts in 2012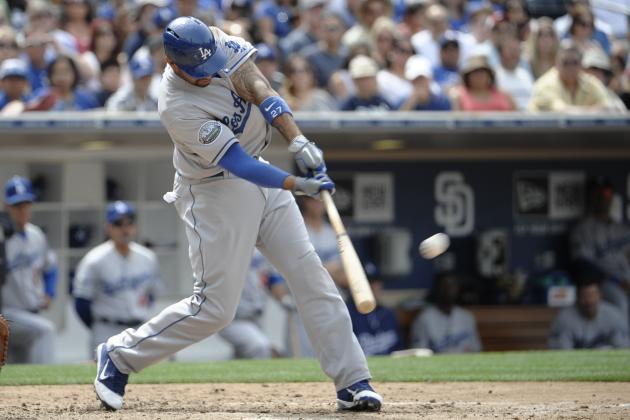 Denis Poroy/Getty Images

It's always extremely satisfying when one of your players absolutely tortures pitchers in April and continues to do so throughout the first half of the season.
But when that happens, you are also faced with the tough decision of what to do next: Keep him, or sell high?
Allow me to help.
Here are ten players who will get off to blazing starts in the 2012 MLB fantasy season, and advice on how owners should handle them.
Begin Slideshow

»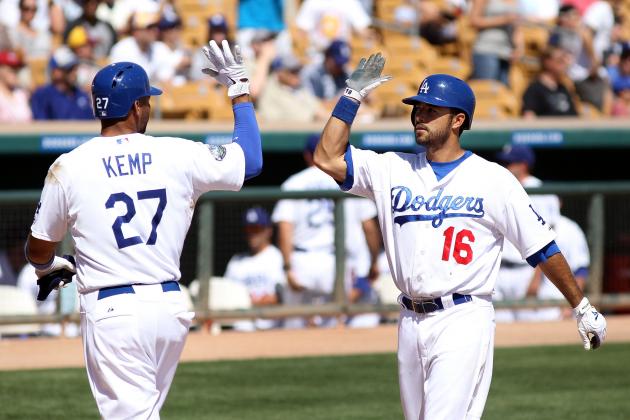 Christian Petersen/Getty Images

There are a few reasons to believe Kemp will start fast in 2012.
First of all, Kemp has always thrived in April, having posted a career .330/.382/.572 slash-line in the first month of the season.
Plus, Kemp set the table for his masterful 2011 campaign by having another blistering April, in which he bumped those percentages up to .362/.427/.610.
He has entered the prime of his career and is highly motivated. He was one homer shy of entering the 40-40 club last season, and has made it clear he wants to create the 50-50 club this year.
Expect Kemp to have another excellent April, and do not sell high! His career first-half slash-line (.298/.359/.502) is nearly identical to his in the second-half of the season (292/.339/.494).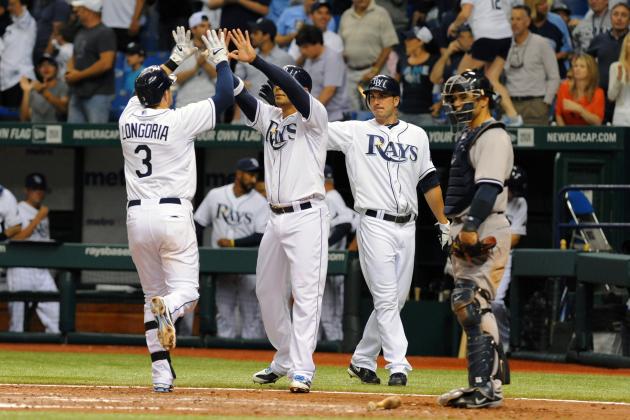 Al Messerschmidt/Getty Images

Similar to Kemp for his career, Longoria has an outstanding slash line in April (.339/.412/.632). And in the past three Aprils, Longo posts an outstanding OPS of 1.040.
If/when Longoria has similar-type numbers come the end of April, I would sell high on the Rays third baseman.
After April, Longoria is around a .270 hitter, and I do not really need to go into detail about his batting average woes last year.
Do not get me wrong: Longoria is absolutely a fantasy asset, as he provides great numbers in runs, home runs, and RBI, but I just do not see him earning first-round value. So if you can deal him for that when April flowers turn into May showers, pull the trigger.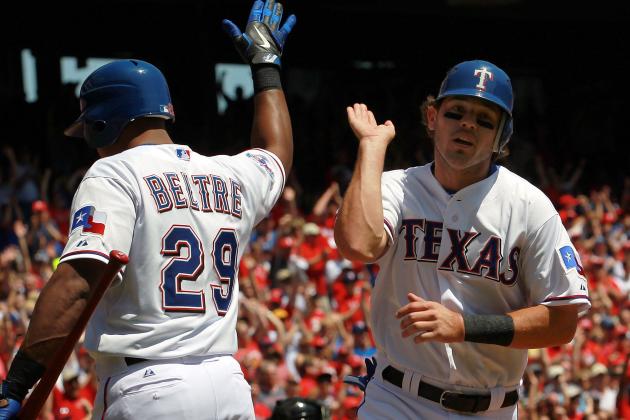 Ronald Martinez/Getty Images

Ian Kinsler is another player who does his best work in April. In only 419 April at-bats Kinsler has mashed 24 home runs, and racked up 79 runs to go with 69 RBI.
On top of that, his slugging percentage in the first month is .549. He does not reach the .500 mark in any other month.
Historically, Kinsler continues to play great leading up to the All-Star break (slash-line: .284/.368/.488). It is after the Midsummer Classic where his numbers reach a steep decline (slash-line after the All-Star break: .265/.338/.446).
If you have a solid backup plan at second base, it would be wise to deal Kinsler near the break, when his value is at its peak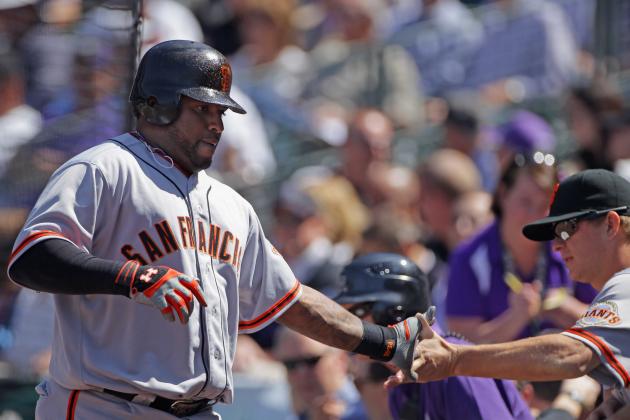 Doug Pensinger/Getty Images

Last year, Sandoval proved that he is an excellent contact hitter, and his 2010 struggles were a fluke. Throughout his career, he has also proven to be a great early-season hitter.
In 68 April games, the Kung Fu Panda has hit 10 home runs, and has a slash-line of .335/.394/.531.
Believe it or not, even with those April statistics, Sandoval is a better second-half player, posting higher marks in almost every offensive category after the break.
So, after he inevitably has another fantastic first month this year, I do not think it is smart to sell high on him, especially when considering the weak crop of third baseman this year.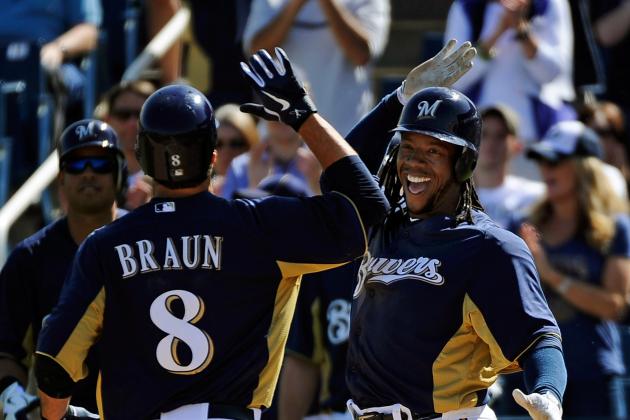 Kevork Djansezian/Getty Images

Weeks generally doesn't produce earth-shattering numbers in April, though he does play his best at the beginning of the season.
The Brewers second baseman has amassed more runs, home runs, and RBI in April than any other individual month. And last season, he hit .299 in the first month.
I could see Weeks hitting .290 with eight home runs and 10-15 RBI this month, and if he does, I would sell high. Historically, his performance has consistently declined after April, and you always have to worry about injuries with him.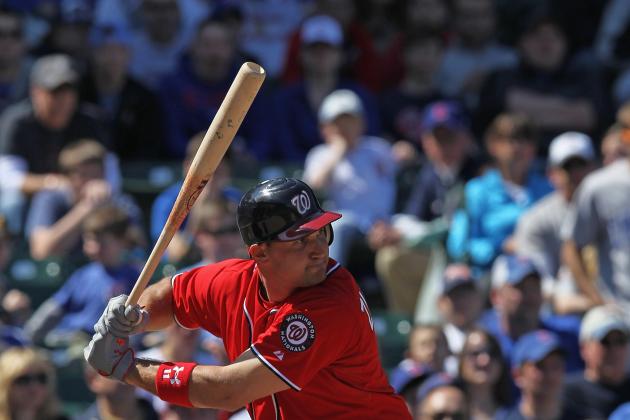 Jonathan Daniel/Getty Images

Over the past three seasons, Ryan Zimmerman has been huge asset for fantasy owners right out of the gate.
In 162 April at-bats, Zimmerman has cranked 13 long balls, batted in 33 and posted a slash-line of .321/.393/.617.
While April is traditionally Zimmerman's best month, I still would not sell high on him after it, as he, over the same time span, has still produced better in the second half of the season (slash line: .308/.377/.516) than the first (slash line: .285/.363/.482).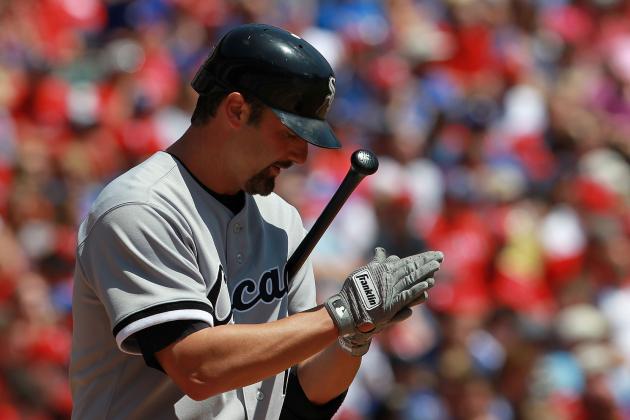 Ronald Martinez/Getty Images

Ever since fantasy owners ignored Konerko in 2009, he has absolutely dominated, especially in April.
In his past three Aprils, Konerko has batted .304, slugged 20 home runs and batted in 58 runs in 257 at-bats.
Konerko keeps streaking beyond April too, as he has cranked 22 home runs in June over that span.
His performance does dip in the second half of the season, as his numbers decline in almost every offensive category compared to the first half, so I would understand why some owners might want to deal him at the break. But for me, I would hold onto Konerko, just because of his reliability.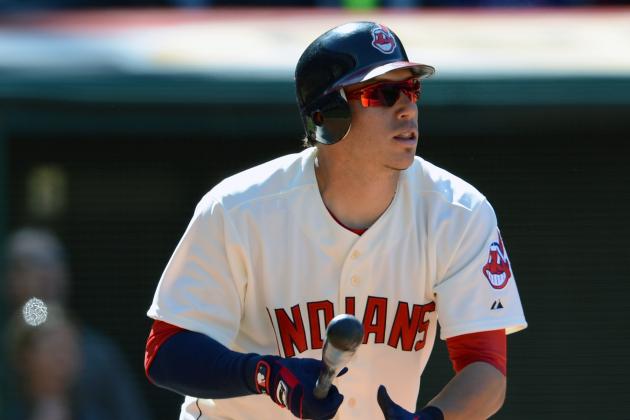 Jason Miller/Getty Images

Over the past three seasons, Cabrera has played well at the outset, batting .293 in April and .311 in May. Last season, Cabrera added power to those solid averages, hitting 10 home runs in the two months.
Now that he has entered his prime, I can easily see Cabrera hitting six long balls in the first month, with a .300 average, which would be great production from a shortstop.
For the whole season, I do not think he will hit 25 home runs, but 16 or 17 is not bad. And, he helps out in steals as well, as he will probably swipe 15 or so bags this year.
So, do not get trigger-happy after he has another successful April.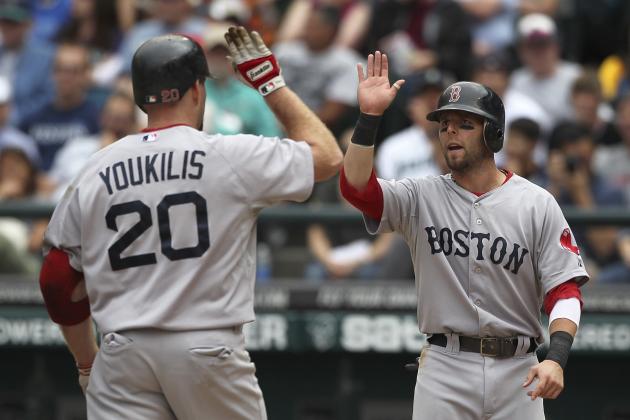 Otto Greule Jr/Getty Images

Some view Youkilis as an injury-prone player with declining skills. Others view Youk as a guy due for a big comeback year, and I do too—for the first half at least.
Pre-All-Star break, Youkilis has played in 560 games, batted .300, hit 85 long balls and batted in 351. After the All-Star break, Youkilis has played in 353 games, batted .270, hit 44 home runs and batted in 199.
Clearly, the injury concerns about Youkilis are very valid, and he is clearly a first-half player. Youkilis was a guy I was targeting in drafts this year, and he is also a player I plan to trade at the break. I advise you to do the same.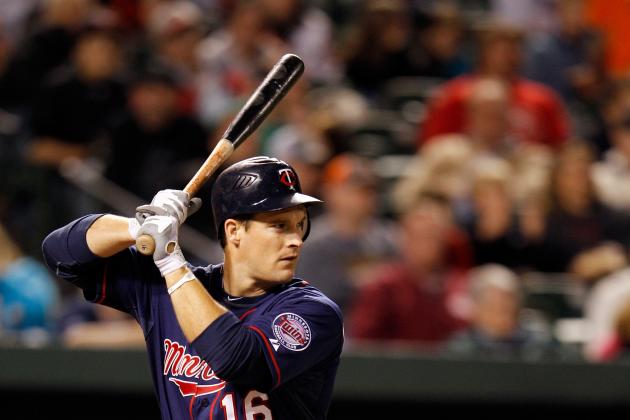 Rob Carr/Getty Images

A career .262 hitter, Willingham bats .284 and slugs .508 in April games.
April is his best month, but Willingham continues to play solid ball through July. Pre-All-Star break, he is a .270 hitter with 212 runs added to 242 RBI.
Unfortunately for his owners, his production tails off dramatically, as, after the break, he is a .252 hitter with 178 runs and 195 RBI.
Enjoy Willingham's production in the first half, but try to move him before August.