Houston Astros: Their 8 Biggest Differences from Last Season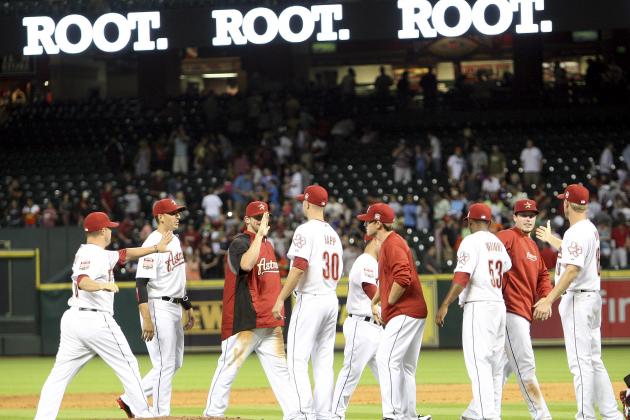 Bob Levey/Getty Images

A new MLB season has gotten under way, and this is great news for Astros' fans because it means they can forget about the nightmarish season of 2011—a season that saw the club collect 100 losses for the first time in their history.
It's a new season and a new year, and fans can have hope that the Astros are moving in the right direction to being competitive once again. These are the eight biggest differences fans will notice with the 2012 Astros compared to the 2011 version.
Begin Slideshow

»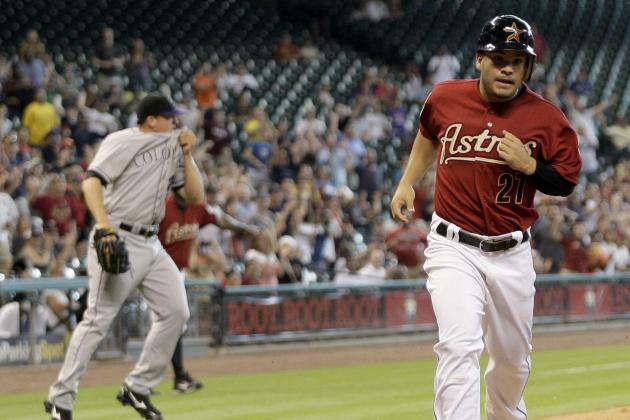 Thomas B. Shea/Getty Images

A number of Houston players like Jose Altuve, J.D. Martinez and Jordan Lyles all gained valuable major league experience being with Houston for the first time last season. This is the one thing that can't be taught in the minor leagues, and should be invaluable to these players this season.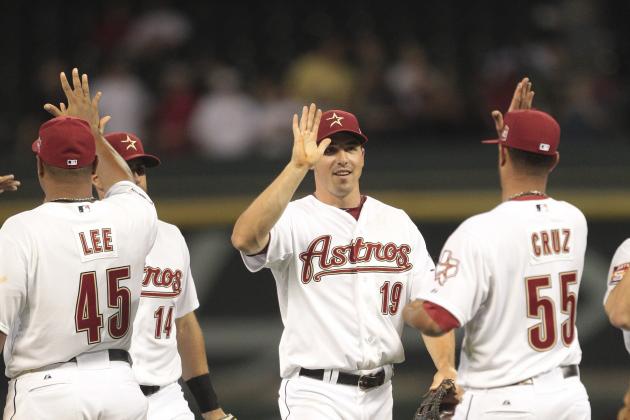 Bob Levey/Getty Images

For the first time since 2006, the Astros won their opening series. Last year it took them nine games before they won two games.
The best thing is, the Astros won in completely different ways in each win. The first win they showed they can put runs up on the board, build a lead and keep it. The second game they were able to score runs late and close it out.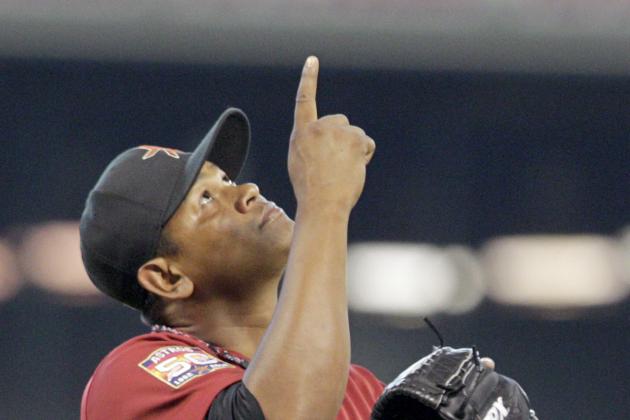 Thomas B. Shea/Getty Images

Either the winning has built this confidence, or the Astros are winning early this season because of a newly found swagger. Whichever way you look at it, this team has shown a confidence that was non-existent last year, especially late in the season.
After the Astros win over the Rockies on Sunday, Bud Norris was quoted as saying:
"We want to instill winning in all of us. When you come to the ballpark, you expect to win and we're trying to build something. We've got the talent to do it."
It's good to see this type of swagger from the Astros.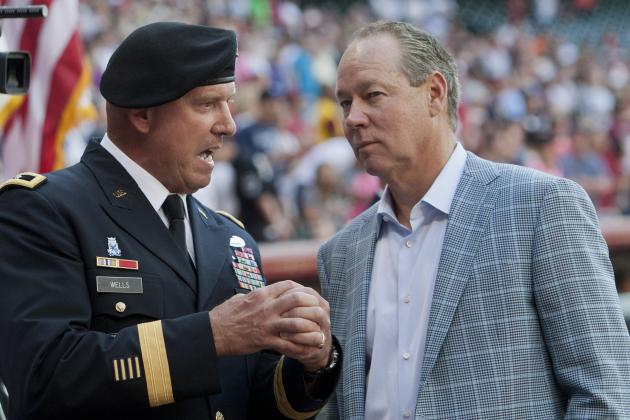 Bob Levey/Getty Images

Most players won't admit it, but when teams have such a drawn out process for ownership, there is no way it doesn't cause a distraction. There was a great deal of uncertainty of what would happen with the organization as Jim Crane took over.
All those questions have now been answered before the start of the 2012 season. Players now feel secure in their role on the team, Brad Mills knows he has a job for now, and whether people like it or not, the organization will be moving to the American League next year.
The focus can now turn completely back to baseball.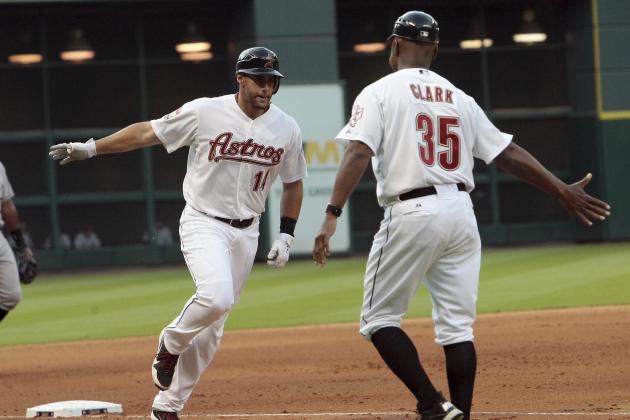 Bob Levey/Getty Images

This Astros team will not be confused with the Yankees or the Tigers lineups, but they have gotten the long ball working earlier this year. Through the first three games, they have four home runs.
Last year, they didn't hit their fourth home run until the seventh game of the season, and that was with Hunter Pence still on the team. The team hit only 95 home runs throughout the year, which is awful considering they play in a hitters ballpark. Hopefully, Houston can keep the home run ball working all year.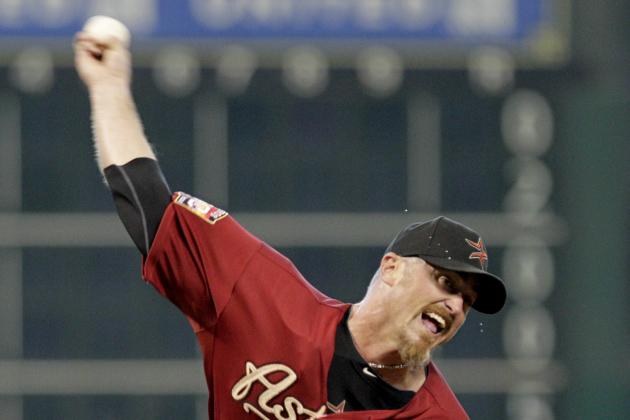 Thomas B. Shea/Getty Images

When I say no more rebuilding, I mean fans should not expect any more veterans being moved mid-season. Some players have a no-trade clause (Carlos Lee), and some just have such big salaries that other teams aren't willing to give up the prospects worth making a trade (Wandy Rodriguez and Brett Myers).
I think the Astros are confident they have the players, who over the next few years can develop and build a competitive team. I would not be surprised to see the front office move forward with the players currently in the organization and their No. 1 overall pick in this June's draft.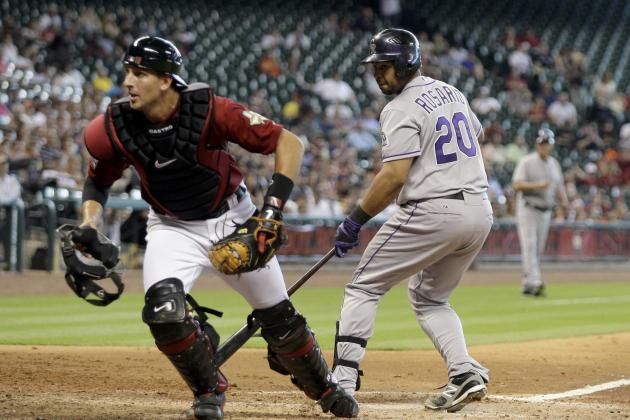 Thomas B. Shea/Getty Images

In a season where everything seemed to go wrong last year, the catcher position may have been the worse. Jason Castro went down with a knee injury, and it became a revolving door behind the plate with players for Houston.
Jason Castro is back and has above average defensive skills which will help keep runners at bay. They also added Chris Snyder, a veteran catcher who has had injury problems in his career, but when healthy is a great asset. Snyder is the first catcher who has some offensive firepower, which the Astros have not had in a very long time.
Castro and Snyder should provide some stability at the position this season which will also help the pitching staff.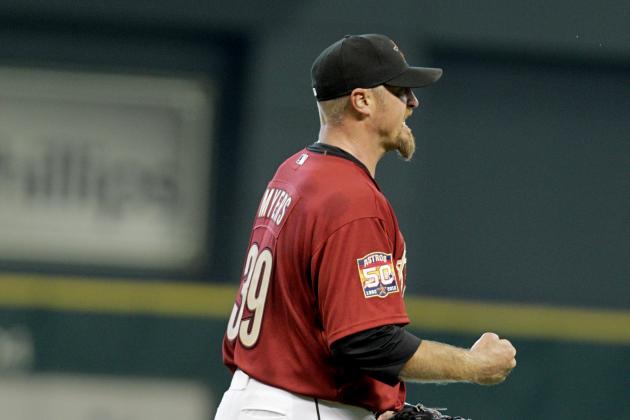 Thomas B. Shea/Getty Images

The Astros converted only 50 percent of their save opportunities, and having a veteran closer back there this year could end up being the biggest difference for Houston. Last year, the Astros traded away Matt Lindstrom before the season, Brandon Lyon only lasted a few games into the season before he was shut down with arm troubles.
Mark Melancon took over as closer for most of the season, but he was traded to Boston, creating a hole at the closer position once again. Brett Myers should take this opportunity and run with it. He is a veteran pitcher who has experience as a closer.
With an average offense, the Astros will most likely be in a lot of close games this year and having a strong closer should make a huge difference this season.