Brett Lawrie: 6 Things He Must Improve Upon to Become a Huge MLB Superstar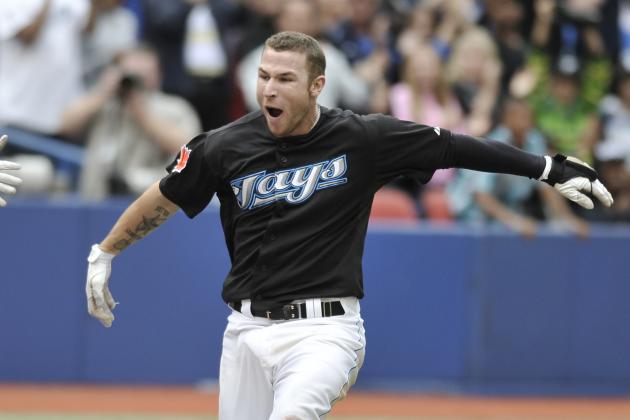 Brad White/Getty Images

As was showcased in the opening series against the Tribe, Brett Lawrie is a special ballplayer.
Lawrie has many talents that are very impressive. For example, his base running on the double by Rajai Davis where he scored from first was outstanding. His desire and zeal are second to none.
Although he has started the season batting a mere .214 through the opening series, Lawrie has still shown why he is everyone's pick to be a breakout All-Star in his first full season.
This piece seeks to demonstrate five areas of his game that need to improve in order for him to reach that elite status that we all believe he will.
Begin Slideshow

»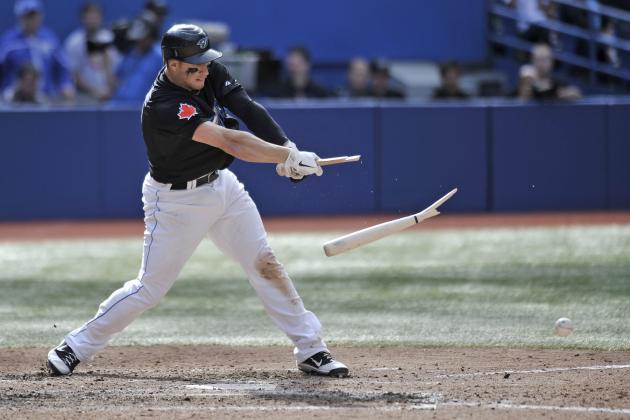 Brad White/Getty Images

Lawrie doesn't strike out a ton, but if you project his 43 games last season over 162, then he would have been punched out 117 times.
That isn't an alarming number, but last season was a magical two months for Lawrie. I guarantee he will strike out more than 117 times this season, especially with every pitcher keying on him.
If he can improve his plate discipline (he has five K's in the first three games this season), then his eye at the plate will only improve, which in turn will improve his statistics and his impact on the game.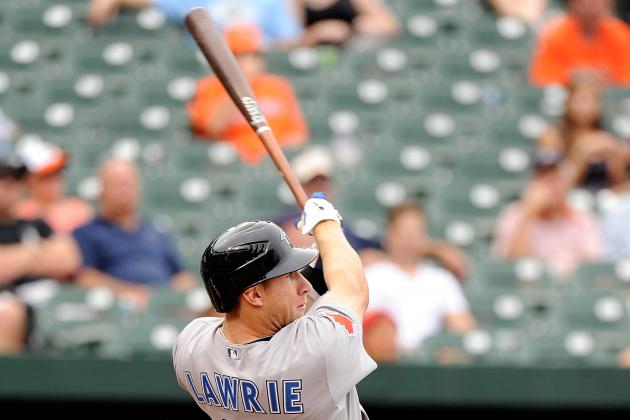 Greg Fiume/Getty Images

Coupling on the previous bullet, Lawrie could stand to increase his plate discipline.
If you project his stats from last year over a full season, he would have walked 60 times. Those are solid numbers, yet using last year's statistics to envision his 2012 season is fool's gold.
Lawrie's two months were memorable and no one expects him to hit 34 home runs (as his stats from last year would indicate).
With pitchers keying on him, he needs to improve his strategy at the plate so as to hit his pitch and take the walk if need be (he had one walk in the opening series).
If he can really improve on his 2/1 K/BB ratio, then his overall game will definitely improve.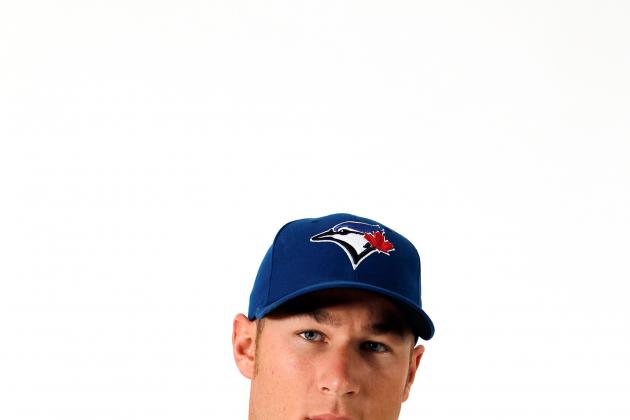 Jonathan Ferrey/Getty Images

The biggest knock on Lawrie throughout his minor league career. Lawrie was seen as a cocky, having too much flare and not the best baseball person.
Blue Jays general manager Alex Anthopoulos believes in Lawrie's character: "Is Brett Lawrie a great person? A hundred percent. He's outstanding."
So all is great so far for Lawrie in Toronto, but he still has an air that could rub some the wrong way and hold back his stardom. (e.g., Both my brother and I noticed that after he scored the game-tying run in the series against Cleveland, Edwin was waiting at the plate to give him a high-five and he left him hanging.)
I don't think this is necessarily an issue per se, but if it held him back in the past, it could erupt once again.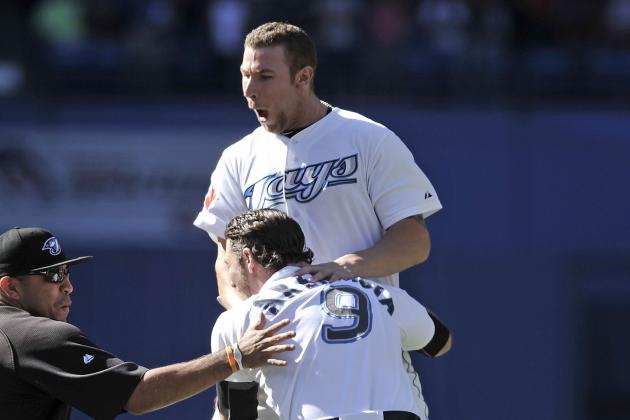 Brad White/Getty Images

Many believe that a player who gives 150 percent all the time is always going to turn into a complete All-Star-calibre player. While I do not believe that the previous statement is incorrect, there are also those who believe that a great player is only great when he is playing.
Lawrie needs to learn to maintain some composure to go with his rugged all-hands-on-deck playing style. He has yet to play in a full 162-game season and both last year and this spring he has dealt with injuries.
The last thing you want to do is take away a player's fire, but being smart about it is the name of the game.
It will be tough for Lawrie to avoid injury, but if he harnesses his energy and plays smart, he should be able to play about 150 games. This leads us to our next bullet...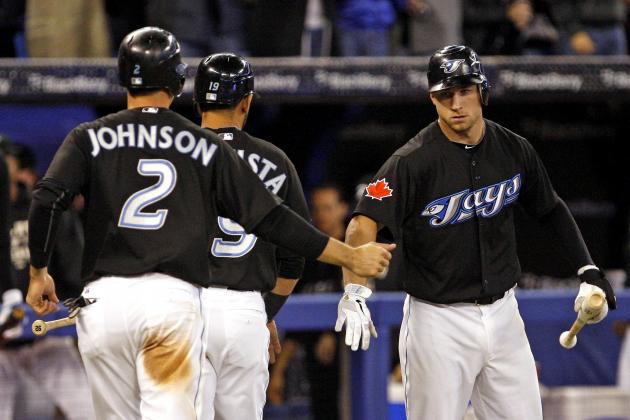 Abelimages/Getty Images

Consistency is what makes the great players great. Being able to do it over 162 games year in and year out is what makes guys like Roy Halladay special.
Lawrie needs to become a consistent ballplayer who can play all season (thus avoiding injury) and help his team win all summer.
He can be as good as he wants to, but if he plays 70 games or has a dry spell in the dog days of summer, he will not become the huge star we all envision.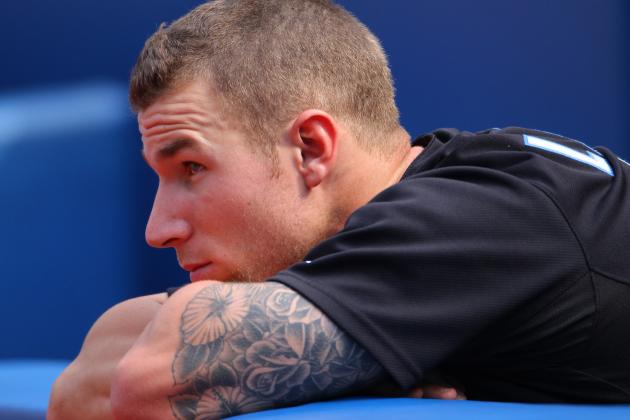 Tom Szczerbowski/Getty Images

Lawrie is an excellent, aggressive hitter. If he is going to become the outstanding player we all expect, then he needs to improve his game when battling with two strikes.
Some of the most feared hitters in the game have the ability to dominate even with two strikes against them.
In his career, Lawrie has 109 AB that have had either an 0-2 count or a 1-2 count. His average? It hovers around .150.
It is commonplace for a player's average to decrease with two strikes, but if Lawrie wants to become a huge star, then these numbers definitely need to improve.
Thoughts?
Thank you for reading.
Get at me on Twitter @the__ste (double underscore).