Yu Darvish and Neftali Feliz: 5 Keys for Texas Rangers' Newest Pitchers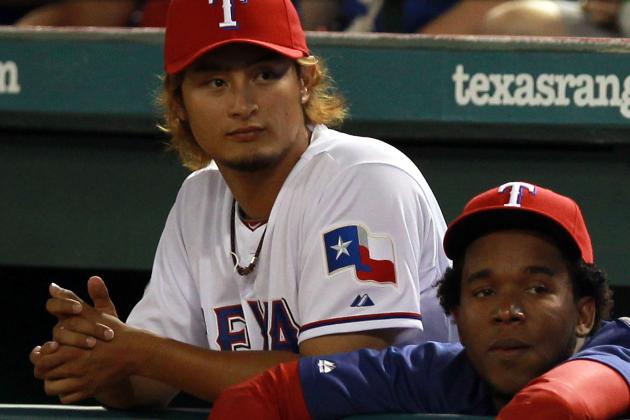 Ronald Martinez/Getty Images

The future of the Texas Rangers starting rotation begins on Monday and Tuesday with the unleashing of Yu Darvish and Neftali Feliz against the Mariners.
Darvish is a Japanese Import, a $100 million investment, while Feliz is the former shut-down closer, who is ready to shine in a starting role.
As the fourth and fifth starters in the rotation, fans of baseball everywhere will be eying the two talented pitchers to see just how dangerous the Rangers could really be.
Here are the five things Darvish and Feliz need to accomplish to have successful successful first outings.
Begin Slideshow

»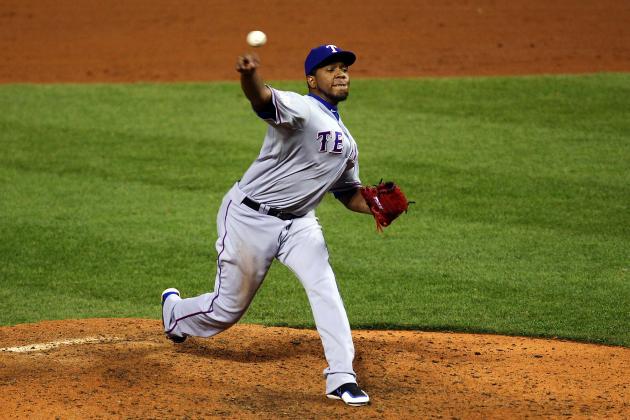 Dilip Vishwanat/Getty Images

So far this spring, both of the newest additions to the Rangers' rotation haven't seen a lot of extended action on the mound.
Darvish saw four outings in the Cactus League while pitching a total of 15 innings, which was probably enough time for Rangers' management to evaluate his stamina.
Darvish pitched 232 innings in Japan last year—more than CJ Wilson or Colby Lewis pitched for the Rangers in 2011—which more than proves he will be a reliable starter. The longer he is on the mound, the less the Rangers have to worry about losing.
Feliz is a different story as he had quite a tumultuous spring training in his first tries as a starter. He left one of his starts after only three innings pitched with shoulder tightness. The Rangers decided to give him the start on Tuesday after he threw 102 pitches in a simulated game without any problems.
He won't have a very high pitch count simply because he throws so many strikes, so surely Rangers' pitching coach Mike Maddux would be more than happy to get five-or-so innings out of him.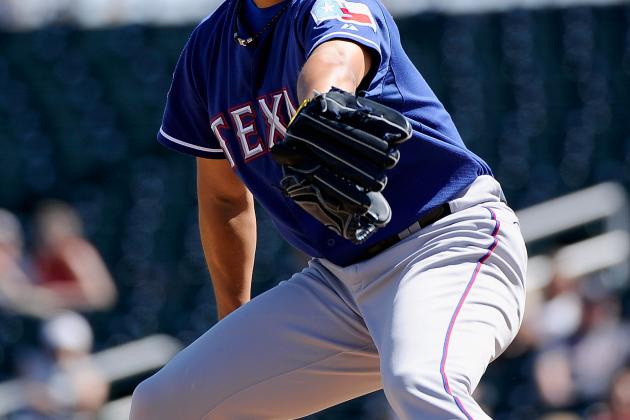 Kevork Djansezian/Getty Images

Darvish is so highly touted because he can throw an array of pitches.
For being such a towering force at 6'5", most would expect him to be a hard-throwing heat kind of guy like Randy Johnson. While his fastball can reach the mid-to-high 90s, he also throws four off-speed pitches with pin-point command.
He can simply overpower hitters with many different pitches and can always keep them guessing.
Feliz is known primarily for his fastball, which has hit triple digits on multiple occasions. As a closer, he was known for making batters miss, but he also has some good off-speed stuff that he will have to use now that he is a starter.
Feliz will have to make batters guess on a two-strike count what he will throw next.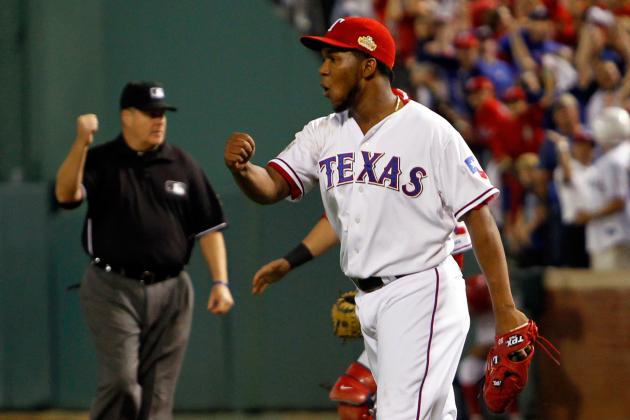 Tom Pennington/Getty Images

One thing Feliz had plenty of experience doing as a closer was putting the ball over the plate.
He didn't mess around and let batters work the count, constantly getting ahead in the count. If he has even the slightest bit of control, there's a good chance it will be a strikeout.
Darvish can work the count a little more and make batters reach. He had 21 strikeouts in 15 innings pitched in the Cactus League and could attack batters in many different ways.
With pitching prospects as talented as these two, expect to see the K's rack up on Monday and Tuesday.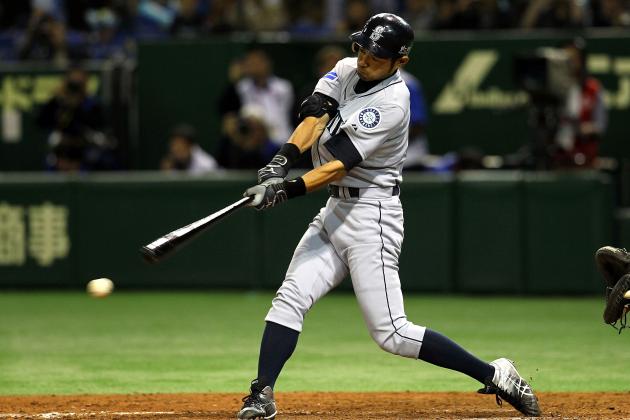 Koji Watanabe/Getty Images

Opening a four-game series against the Mariners on Monday night, the Rangers should be out to prove they are still the class of the AL West.
Seattle has started the season off nicely with a 3-1 record, taking their opening series with Oakland.
Chone Figgins and Kyle Seager have gotten off to hot starts at the plate.
Figgins is batting .412 with four RBIs, finally showing off the bat the Mariners paid big bucks for after a terrible 2011 campaign.
Seager is one of the many young infielders the M's are hoping will have a big season and is batting .364 through the first four games.
With the exception of those two, the Mariners are known as one of the least impressive teams in the AL at the plate, as Darvish and Feliz should start the season off with an easy team to pitch to.
As to be expected, the media will be out in full force to see Darvish face off against fellow Japanese great Ichiro Suzuki.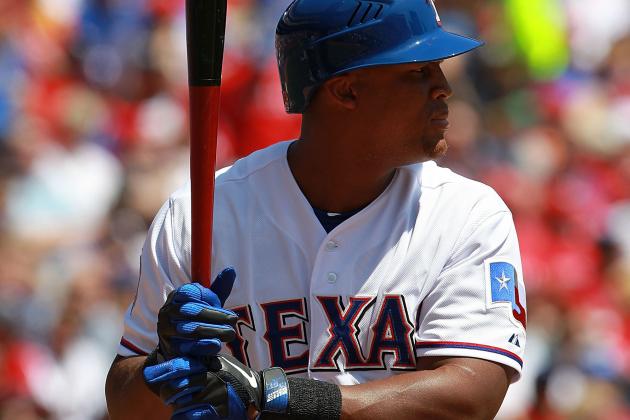 Ronald Martinez/Getty Images

Nothing makes a pitcher feel more comfortable than seeing his team a few runs in the lead after the first inning.
The bats were out in full force in Sunday's 5-0 win over the White Sox, as Matt Harrison pitched six innings and gave up only four hits with no earned runs.
Adrian Beltre, Josh Hamilton and David Murphy all homered against the White Sox, and Darvish and Feliz would love to see more of that against the Mariners during their outings.
Both of the young pitchers would feel the pressure lifted off their shoulders, if the bats can get going early.
Let's see what kind of tricks Darvish and Feliz can pull off in the first starts of their major league careers.