Real Madrid vs. Valencia: 5 Things We Learned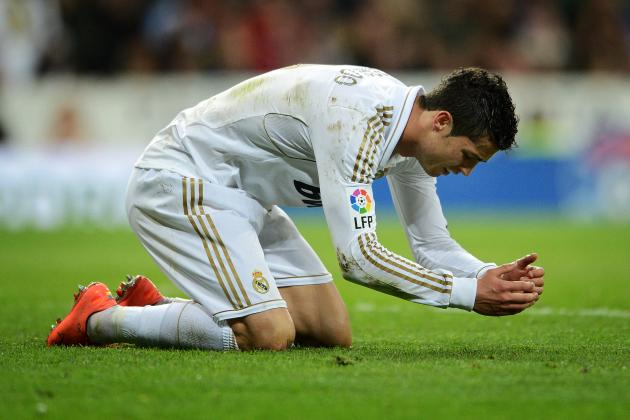 Jasper Juinen/Getty Images

Thank you to both of these teams for one of the most exciting goalless draws we have seen in a long time.
Both sides wanted a win, but Valencia needed points badly. Earlier in the day, they saw Levante move level on points in La Liga standings. Malaga is able to move ahead of both Monday.
Perhaps the huge 4-0 Europa League victory over AZ Alkmaargave Thursday gave Valencia the confidence it needed to get this result.
Real Madrid watched Barcelona and Lionel Messi issue a challenge Saturday against Zaragoza, and Madrid failed to respond..
With Madrid's lead over Barcelona closed to just four points, Jose Mourinho will surely be worried.
Here are five things we learned in this week's headliner.
Begin Slideshow

»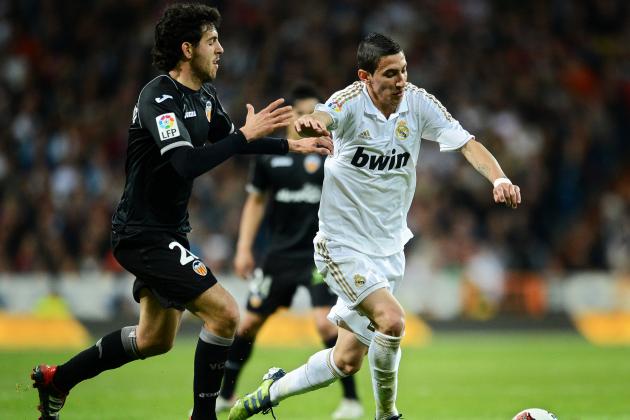 Jasper Juinen/Getty Images

After 90 minutes of hitting the woodwork, fantastic saves, back-and-forth action, and open play, a draw was deserved for both sides.
After such a close match in Valencia the first time around, we knew this match would be close.
Real Madrid had the edge in possession (60 percent) and shots (33 to 17), but Los Che were just as relentless as Real.
Jordi Alba, Pablo, Angel di Maria, Kaka and Karim Benzema all had chances to win it in the last 15 minutes, but all failed to convert.
To have either side lose points in the end would have been an injustice after this display.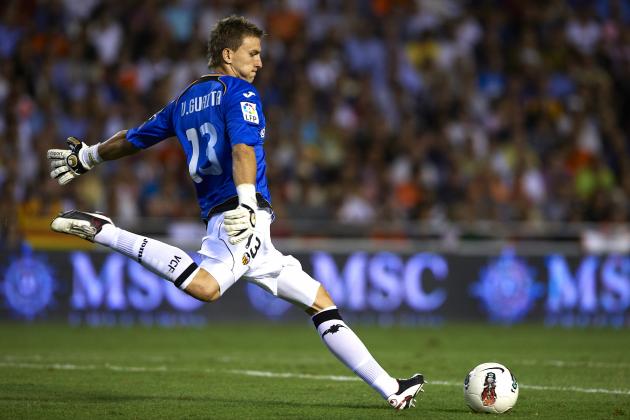 Manuel Queimadelos Alonso/Getty Images

Unai Emery has the rare luxury of having two solid keepers at his disposal.
Diego Alves is the club's No. 1, but splits time with Guaita between the posts.
Emery went with Guaita after using Alves midweek in the Europa League. What a great decision that turned out to be.
Guaita put in a man-of-the-match performance against Real Madrid, denying one of the world's most dangerous attacks all night.
This save is the highlight of what was a truly spectacular performance. Guaita may have saved Valencia's Champions League bid.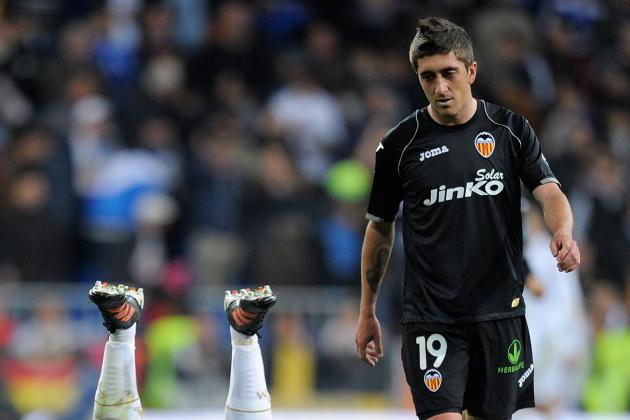 Denis Doyle/Getty Images

If anything was crystal clear from the first whistle, it was that both clubs were very tired.
Everyone was laboring, especially in the second half. In the final 10 minutes, tired legs were everywhere, and it seemed that no one could stay on their feet.
This match falls right in the middle of one of the most congested periods of the season. Both clubs had European matches midweek and have big matches again in just three days. The compact schedule is finally starting to wear teams down.
Although both clubs have had tough schedules, Jose Mourinho does deserve a bit of criticism here.
In the past two months, many fans have been vocal against Jose's squad selections. Now, most of his players are tired, but have no sign of getting rest soon.
To be fair, he has dealt with numerous injuries to Di Maria, Khedira, Benzema and others.
With Real still alive in the Champions League, Jose will have to decide which competition matters most.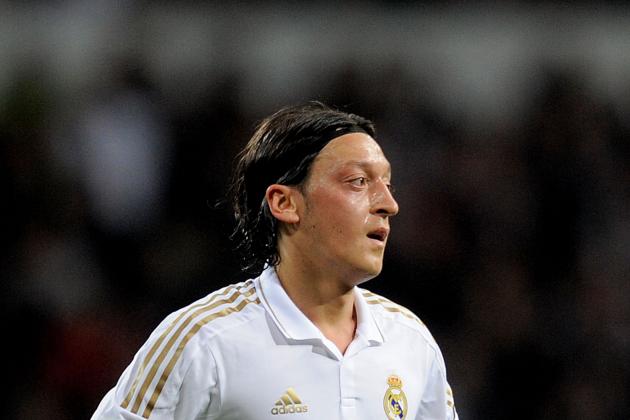 Denis Doyle/Getty Images

If they are not scared, they should at least be worried.
Real Madrid may have shared the pitch with Valencia, but it looked like Barcelona was in their heads more than Los Che.
After failing to score in the first half hour, we once again saw Real look nervous and shaky. Six cards showed that tensions were high, and only increased as they neared 90 minutes.
Who knows how many more cards we would have seen if Sergio Ramos had played.
As we entered the latter stages of the game, we saw Pepe and Marcelo especially start to lose their cool a bit. Pepe was even kicking his own teammates out of frustration.
Real seemed more concerned with losing ground to Barcelona than playing Valencia.
I don't care what Jose says in the next few days, he is clearly looking over his shoulder now.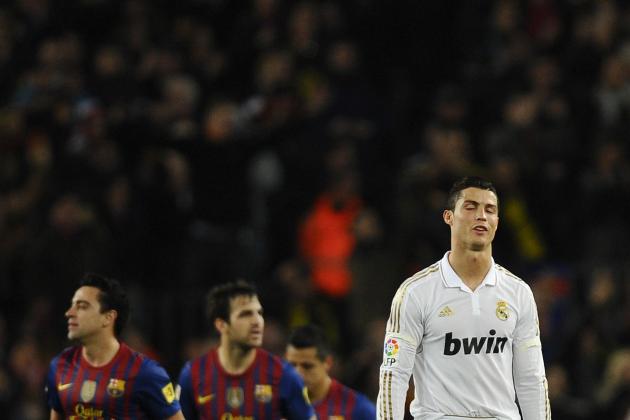 David Ramos/Getty Images

Those of you who regularly read my articles know that I have been very reluctant to admit that Barcelona may still win the league.
But with only four points separating them from their archrivals, there is no denying it.
Jose Mourinho is close to having one of the greatest collapses in league history.
Real Madrid had a 10-point lead over Barcelona less than a month ago and now risk heading into a Clasico that could decide the league.
I have to wonder if even Mourinho's job would be safe if Madrid fail to take the La Liga title.
With an ornery Atletico Madrid welcoming Real to a derby midweek, we could have one of the most anticipated Clasicos in years come April 22nd.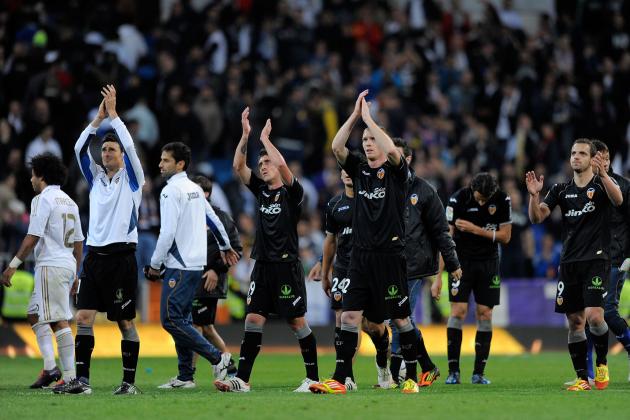 Denis Doyle/Getty Images

This match was billed as the match of the weekend, and it did not disappoint.
Valencia was desperate for points, while Real needed to keep its lead over Barcelona. The result will be viewed more favorably for Los Che.
So what did you learn from the match?
Am I being too critical of Jose Mourinho? Did Madrid's statistical superiority mean they deserved more from the match?
What does this result mean for the fight for third place and the title race? How do you expect both sides to finish the season?
I welcome and appreciate all feedback.
Click here to see what we learned in Barcelona's match against Real Zaragoza.