UFC on Fuel TV 2: Alexander Gustafsson vs. Thiago Silva Head-to-Toe Breakdown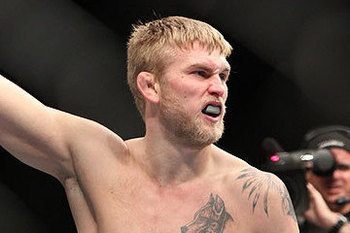 Scott Peterson/MMAWeekly.com
After more than one year away from competition, light heavyweight contender Thiago Silva will return to action against Alexander Gustafsson at Saturday's UFC on Fuel TV 2. Against Gustafsson, Silva will have the chance to jump back into the mix for the 205-pound title, despite his failed drug test following a since-overturned win against Brandon Vera.
Meanwhile, the 25-year-old Gustafsson will be looking to take another step toward his first title shot while competing in front of his fellow countrymen in the UFC's first trip Sweden. A win over Silva would mark the Swede's fifth consecutive victory and put him near the front of the line for a meeting with the winner of an upcoming title fight between champion Jon Jones and Rashad Evans.
In a bout that will be pivotal for the title hopes of both fighters, let's take a look at which competitor has the edge heading into Saturday's event.
Stand-Up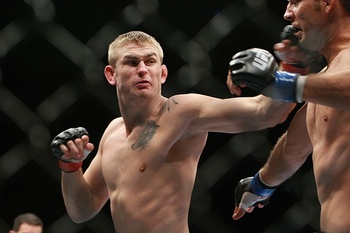 Dave Mandel/Sherdog.com
Striking/Striking Defense
With 20 career knockouts between the both of them, Alexander Gustafsson and Thiago Silva are very dangerous strikers and will each likely come into this fight planning on keeping the fight standing. Gustafsson has stopped the likes of Matt Hamill and Vladimir Matyushenko with his hands, while Silva has finished Keith Jardine and Houston Alexander with punches.
Most likely, one fighter will eventually look to take the fight to the ground when they find themselves in a rough spot, but Gustafsson and Silva are very evenly matched on their feet and neither fighter has been knocked out while standing.
Considering Silva's long layoff, the Brazilian's striking could be completely different than the last time he competed inside the Octagon. However, the younger Gustafsson is also improving rapidly and should be slightly quicker than his opponent.
Edge: Push
Takedowns/Takedown Defense
While Gustafsson has spent his past few training camps alongside former opponent and NCAA champion wrestler Phil Davis, the Swede's wrestling technique still has room for improvement. Gustafsson took striker Cyrille Diabate to the ground, but he will have a much tougher time doing the same against the much more physically imposing Silva.
Silva also lacks the wrestling technique of top light heavyweights like Jon Jones and Rashad Evans. However, Silva's brute strength allows him to drag many opponents to the ground without much difficulty. That being said, it wouldn't be surprising to see Silva come into the bout with a smaller frame than he has had in the past, after being popped for use of a banned substance.
Edge: Silva
Ground Game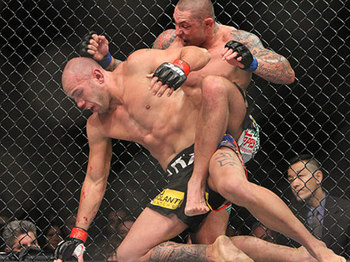 Scott Peterson/MMAWeekly.com
Grappling/Ground Striking
A jiu-jitsu black belt, Thiago Silva could give Alexander Gustafsson some serious problems on the ground, especially from the top position. While Silva only has two submission wins in his career, he has never been forced to tap and has punished opponents with his ground and pound.
Since taking his training camp to Alliance MMA, Gustafsson's ground game has grown by leaps and bounds, but unless the Swede has continued to make drastic improvements, Silva probably holds the advantage in positioning and striking on the ground.
Edge: Silva
Submissions/Submission Defense
With two submissions in his past four fights, one might think Gustafsson could catch Silva on the ground. However, Gustafsson's submissions have come against lower-level competition and fighters who are primarily strikers.
Conversely to those who Gustafsson forced to tap, Silva has never been submitted and has easily thwarted any submission attempts opponents have thrown at him on the ground.
Since Silva prefers to land leather on the ground, a submission finish will probably not be likely for either fighter in this matchup.
Edge: Push
Intangibles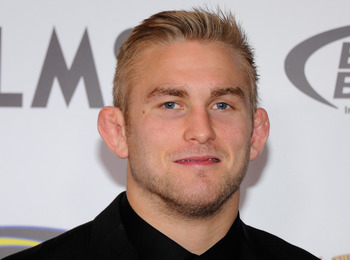 Ethan Miller/Getty Images
Experience/Game Plan
Gustafsson has competed against some veteran opponents, but facing Thiago Silva in the main event of the UFC's first trip to his home country will certainly be the most pressure he has felt in his MMA career.
Though he hasn't reached a title fight in his career, Silva has competed in big fights against fighters like Rashad Evans, Lyoto Machida and Keith Jardine.
It might not be a huge factor in the fight, but Silva does have an edge in experience over Gustafsson despite the fact that both fighters have competed in about the same amount of fights.
Edge: Silva
Athleticism/Conditioning
Silva may be a more imposing light heavyweight, but he has gone a long time without fighting and could succumb to cage rust in the early parts of this fight.
Gustafsson possesses a long reach, which will help against a large 205-pound fighter like Silva, and the Swede should have an edge in the conditioning department.
Edge: Gustafsson
Prediction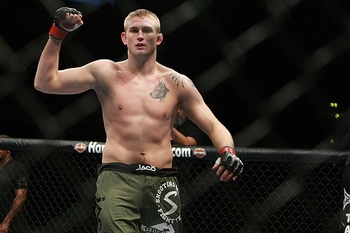 Dave Mandel/Sherdog.com
Gustafsson and Silva are very comparable in the striking department, and both competitors have solid chins. There is always a possibility that one fighter could catch the other and finish the fight while standing, but there's a better chance that Silva will look to exploit an advantage on the ground after finding that he's evenly matched on his feet.
If Silva is able to gain the top position, he should be able to break Gustafsson down much like he did against Brandon Vera. Gustafsson could very well have a brighter future ahead of him than Silva, but the Swede still has work to do on the ground and was submitted the last time he was forced to fight off of his back.
Since Silva doesn't often attempt submissions on the ground, there is a good chance Gustafsson will last to a decision even if he is forced to fight off of his back. However, the 25-year-old will very likely suffer the second loss of his career if he is unable to keep this fight standing.
Prediction
Silva defeats Gustafsson by unanimous decision.
Keep Reading