2012 MLB: Top 10 Starting Pitchers in the National League East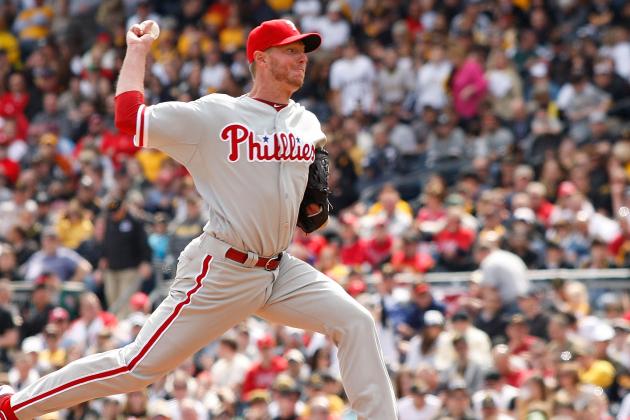 Jared Wickerham/Getty Images

The National League East is easily the most improved division in the league, and maybe the best in all of baseball, at the start of the 2012 season.
And while Giancarlo Stanton, Hunter Pence, David Wright and Ryan Zimmerman are all very good players, the strength of the division is, unquestionably, the starting pitching.
With a few high profile imports from the American League and a few youngsters just hitting their stride, joining the established aces who have learned to call the East home, don't expect the scoring to be very high this season.
So if the strength of the league is pitching, then the team with the upper hand is the team strongest in that aspect of the game, right?
Here's an early season look at the top guys who will decide the NL East.
Begin Slideshow

»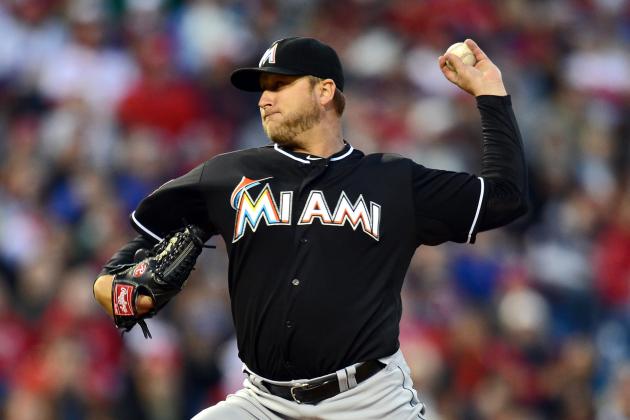 Drew Hallowell/Getty Images

The Miami Marlins' new toy in the rotation was overshadowed, to a degree, by fellow offseason acquisition Jose Reyes, but that doesn't make him less important to their success.
Buerhle is the consummate professional as a starting pitcher. He is a proven workhorse (led the American League in innings pitched twice), strike thrower (top 10 in BB/9 seven times), and a very consistent performer (career ERA+ of 120 is 15th among active pitchers).
He has also won Gold Gloves in each of the last three seasons, and is one of only 18 players (including postseason) to throw multiple no-hitters.
He isn't flashy, but he is certainly effective, and will prove this season to be a valuable commodity to the new look Marlins.
Jonathan Daniel/Getty Images

The other American League import checks in at No. 9.
Gio Gonzalez, at first glance, seems to be a bit of a risk.
After spending the first four seasons of his career as an Oakland Athletic—and pitching his home games in the spacious Oakland Colosseum—it would be easy to dismiss him as a product of the environment.
A closer look at the numbers, though, tells a story more in the favor of the young hurler, as his park adjusted ERA+ was in the top 10 in the American League in 2010 and 2011.
This improving pitcher is an exciting part of the Nationals' green rotation, and a move to the National League should only help him make a bigger splash.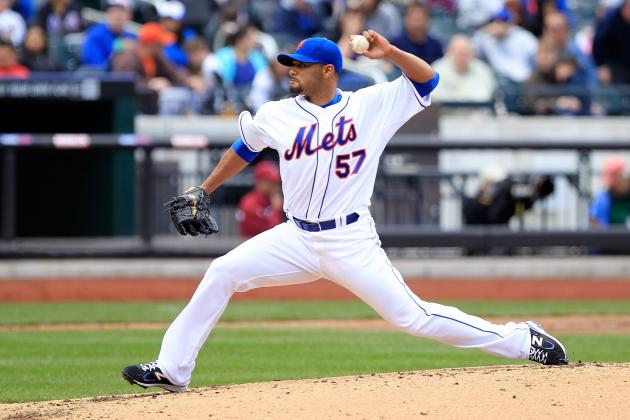 Chris Trotman/Getty Images

If it was 2008, Johan Santana would be in the discussion for the top of this list. He may have been in any league-wide discussion, too.
He led the American League in strikeouts three times, finished second once and finished second in the senior circuit once also. He has also won two Cy Young awards, one of only two players on this list to win multiple of the award given to a league's best pitcher.
But alas, health concerns have caught up to him to some degree, and after not pitching in 2011, he is still in search of his first win in 2012.
He is only a solid season from the realm of the game's elite though, and the Mets' season will hinge on his left arm.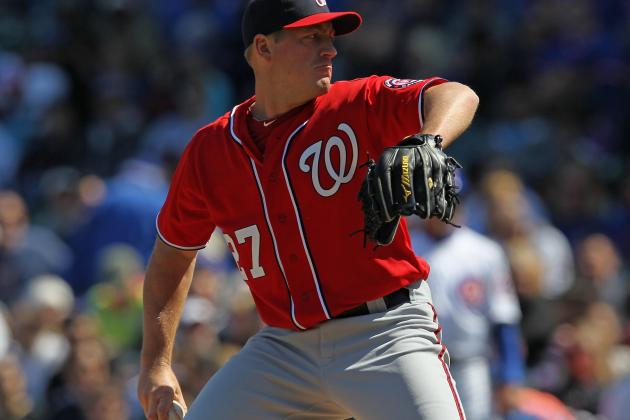 Jonathan Daniel/Getty Images

Another young Nats ace in the making, Zimmermann is improving as quickly as anyone.
As a 24-year-old in 2011, his 3.18 ERA was pretty impressive. But it was just the tip of the iceberg for the former second-round pick.
His stuff has No. 1 starter written all over it, and in allowing only two earned runs in 14 innings so far, baffling hitters at times, he is showing just how good he can be.
Along with Gonzalez and that "other" young superstar, the front end of the Nationals' rotation is set for years to come and will be a force to be reckoned with sooner rather than later.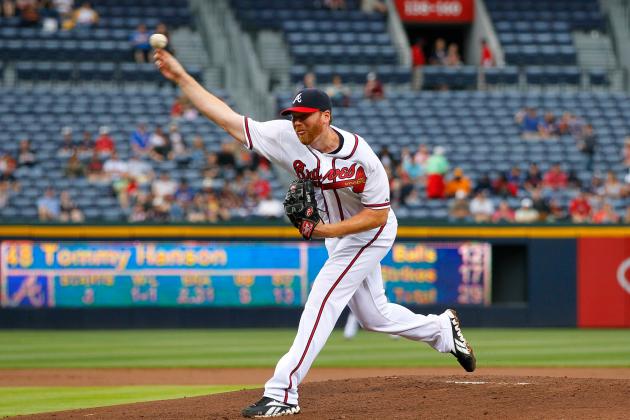 Kevin C. Cox/Getty Images

The Atlanta Braves have plenty of young pitching talent, and if this list was 15 players long, you might have seen four of them.
But Tommy Hanson is the cream of the crop.
In 2010, as a 23-year-old, he was in the top 10 of strikeouts per walk in the National League, a great gauge of great stuff and the ability to control it, especially at a young age.
In 22 starts in 2011, he allowed more than three runs just four times. If not for an injury that ended his season prematurely, Atlanta almost certainly would have been a playoff team last season.
Their 2012 success is dependent upon him, too.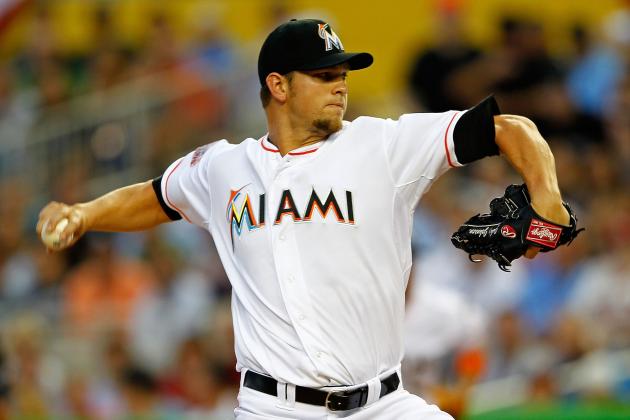 Mike Ehrmann/Getty Images

Man, talk about an injury derailing a great season.
After nine starts in 2011, when Johnson was shutdown after elbow surgery, the Miami Marlins ace had a 1.64 ERA and baseball experts actually preferred him to eventual American League MVP Justin Verlander.
That was after a 2010 in which his 2.30 ERA led the National League.
Joey Votto, the Cincinnati Reds' star first baseman, during a recent broadcast of Johnson's start on ESPN, said that he sees Johnson "like Roy Halladay but he throws harder." That's some praise.
Like with Santana, his return to prominence depends solely on his health. Unlike Santana, his best days are still ahead of him.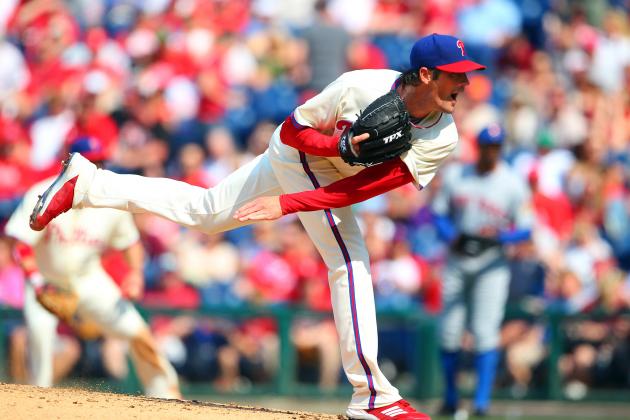 Rich Schultz/Getty Images

Quick, what does Cole Hamels have that Roy Halladay and Cliff Lee are still chasing?
Give up?
A World Series MVP award, and the ring that came with it.
The longest tenured of the Phillies' starters is often forgotten, behind the brilliance of Halladay and Lee, but rest assured, the National League knows about him.
Tough to ignore a guy who has finished in the top three in WHIP three times (and has the third lowest WHIP of all active pitchers), and in the top 10 in ERA+ four times. He's at it again in 2012, leading the league in strikeouts (tied with another NL East ace).
Hamels is due a big payday next offseason (recent comparisons to Matt Cain's contract, I believe, are a slight to the Phils' lefty), believe me when I say Phillies fans will notice if he isn't around in 2013.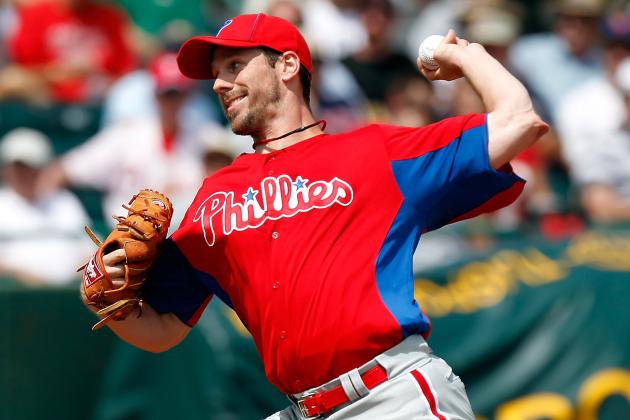 J. Meric/Getty Images

Another former Cy Young winner, Lee is still a top-10 starter in the major leagues.
Philadelphia's favorite lefty led the majors in shutouts (six) in 2011, and has finished in the top three in WHIP and BB/9 in three of the past four seasons.
His June and August last season were particularly impressive, as he went 5-0 with an ERA below 0.50 in each month. That's two solid months of untouchability.
Even if the aforementioned Hamels is gone in 2013, Lee will team with Halladay to make this a tough team to beat for years to come.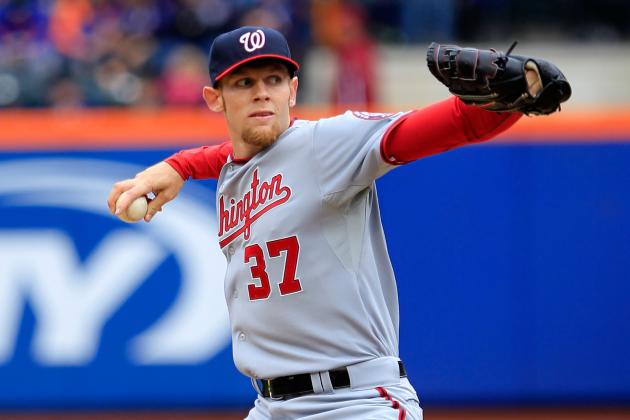 Chris Trotman/Getty Images

During Stephen Strasburg's final season at San Diego State, former ace-turned-analyst Curt Schilling was seen on Baseball Tonight saying that the minute he puts on a major league uniform, he would immediately be the game's best starter. That's about all you need to know.
Well, 20 starts into his young career, the phenom hasn't disappointed. His career ERA of 2.35 is insane, and his career strikeouts per nine of 10.9 is even less fathomable—the MLB record is 10.6 K/9, held by Randy Johnson, Strasburg just isn't qualified. In those 20 starts, he has allowed more than three runs exactly once. Wow.
In 2012, he is already tied with Hamels for the National League lead in strikeouts.
If he can stay healthy, the 23-(23!)-year-old is as close to a certainty as it gets to be a legend on the mound.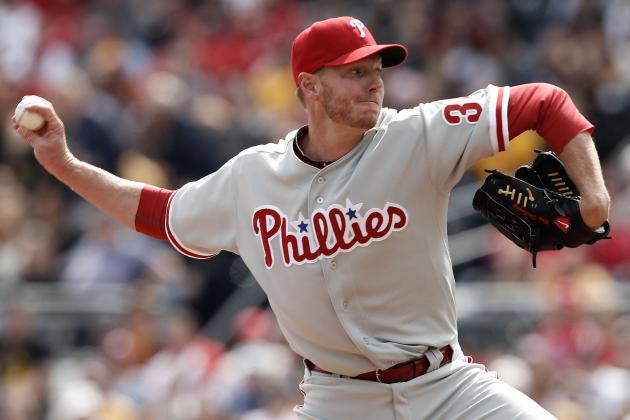 Jared Wickerham/Getty Images

It's not much of a surprise, but Doc Halladay is the king of the hill, as per usual.
At the top of his resume: two Cy Young awards, five other times in the top five of Cy Young voting and league leader in wins three times, innings pitched five times, shutouts four times, complete games seven times and walks per nine each of the past three seasons.
He is the active leader in Wins Above Replacement, complete games, shutouts and walks per nine.
Suffice to say, until there is a significant drop off from Doc (he leads the league in wins in 2012), he cannot be unseated from his lofty perch.