Manchester United: Ranking the 10 Most Important Players in the Title Race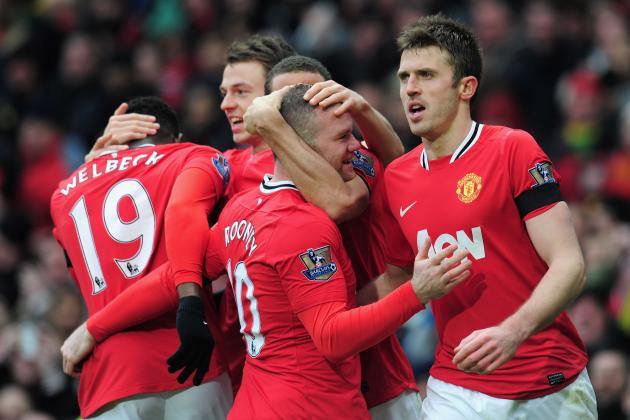 Shaun Botterill/Getty Images

It was not that long ago that we saw Manchester United fall behind Manchester City by three points before their critical FA Cup match. Following consecutive losses and a lack of motivation in their previous matches, United defeated City 3-2 to rejuvenate their season.
Since this time, United have not lost in the league and never gave up, even when City held a five-point lead in the table at the beginning of March.
There are many reasons behind Manchester United's success in 2012. The biggest reason is their experience from previous title races, something that Manchester City cannot offer.
But it really is more than just that; it comes down to some great efforts from some special players. Here are the 10 players who have made the biggest difference in the title race.
Begin Slideshow

»
Jamie McDonald/Getty Images

Chicharito started off the season with a concussion, but that has not deterred the Mexican striker from having another strong season in the Premier League.
After a strong showing to close out 2011, Chicharito has not played up to the level that he displayed for United at the ending of last season. But he still has scored some important goals, such as the one he had against Chelsea in an unforgettable 3-3 draw.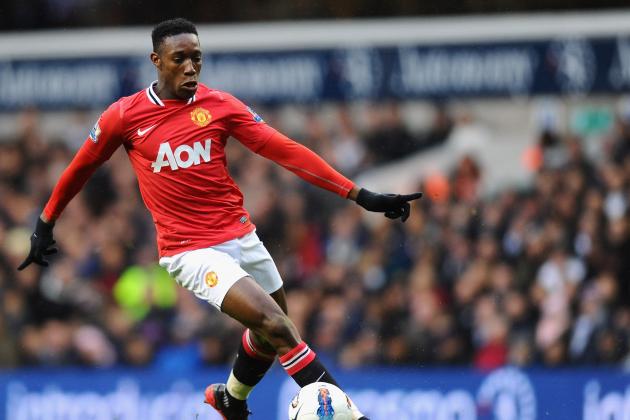 Mike Hewitt/Getty Images

Danny Welbeck had been sent on loan during the last two years, but he has left a big enough of an impression this season that it will probably force Dimitar Berbatov out of Old Trafford this summer.
Welbeck has scored three goals in 2011 and has platooned with Chicharito on top with United's attack.
This looks like it could be the start of big things for Welbeck at Manchester United.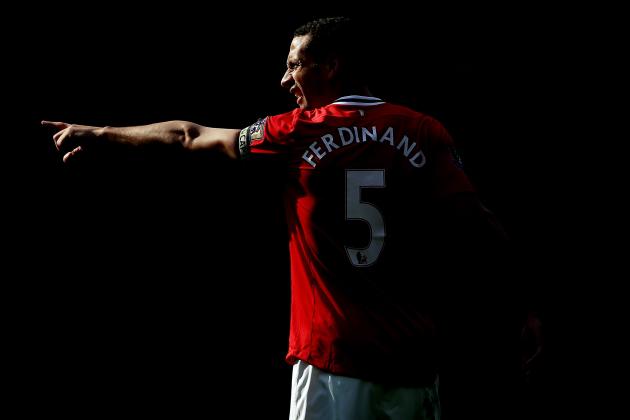 Scott Heavey/Getty Images

Rio Ferdinand may be at the end of his massive contract, but he has continued to make a major impact for United throughout this campaign.
Ferdinand has been one of the most consistent defenders on the club and has helped United to concede the second-fewest goals in the league. Ferdinand's efforts are even more incredible when you consider that he lost his defensive partner Nemanja Vidic due to injury in December.
Due to the leadership that Ferdinand has brought, it looks like he will get a new contract at the end of the season to keep the former English captain at Old Trafford for at least two more seasons.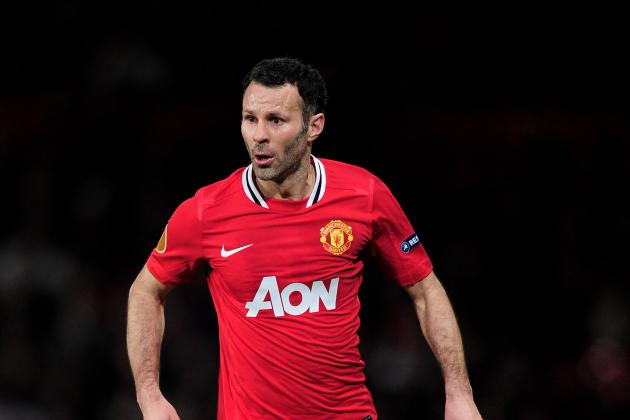 Jamie McDonald/Getty Images

It is not often that a 38-year-old can make a major impact with any club, yet Ryan Giggs does so for Manchester United whenever he plays.
Giggs has been very influential throughout this season, registering eight assists in just 13 Premier League matches. Giggs also scored a late winner at Norwich City to propel United closer to Man City in the title race.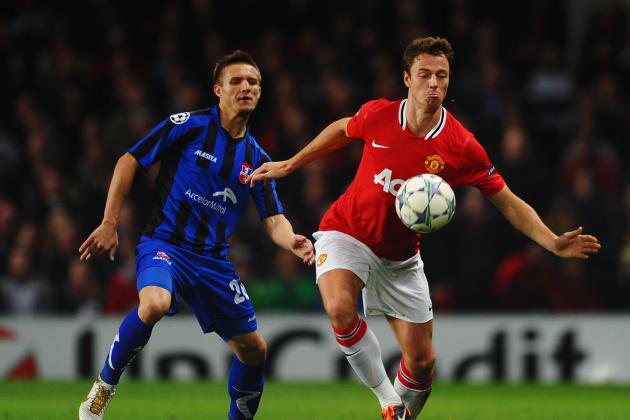 Laurence Griffiths/Getty Images

He is only 24 years old, yet Jonny Evans is an experienced veteran at Manchester United. After losing playing time to Chris Smalling last year, Evans got thrown into a starting role following the season-ending injury Nemanja Vidic suffered in the Champions League in December.
Evans has continued to improve and was a major part of the five-match run United recently had in the league without conceding a goal.
While playing Wolverhampton in the middle of March, Evans was able to register his first career goal for United in a 5-0 win. Evans also has a 90.5 percent conversion rate, the highest of any Manchester United player.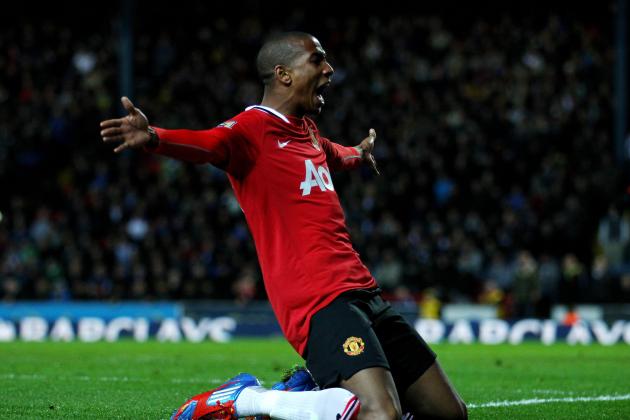 Clive Brunskill/Getty Images

Outside of David de Gea, Ashley Young was the biggest acquisition by United last summer. Despite his injury problems, Young has still been fantastic.
Young scored some important goals in the stretch run for United, including a brace against Tottenham and an important second goal against Blackburn.
In only 16 matches, Young has seven assists and gets fouled two times a match on average, more than any other Manchester United player.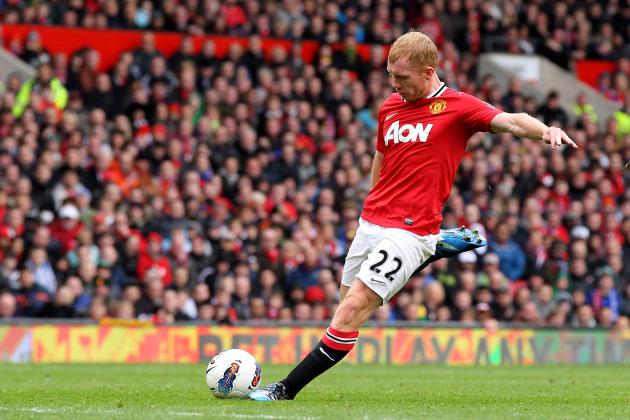 Alex Livesey/Getty Images

Since his return to Manchester United from retirement in January, Paul Scholes has been a revelation and a major reason why United are on top of the table.
Scholes has three important goals in the league, but his incredible passing ability has been extremely important.
Scholes has a pass completion percentage of 92 percent (the highest of any full-time player) and his 9.6 long passes per match is over four more than his closest competitor.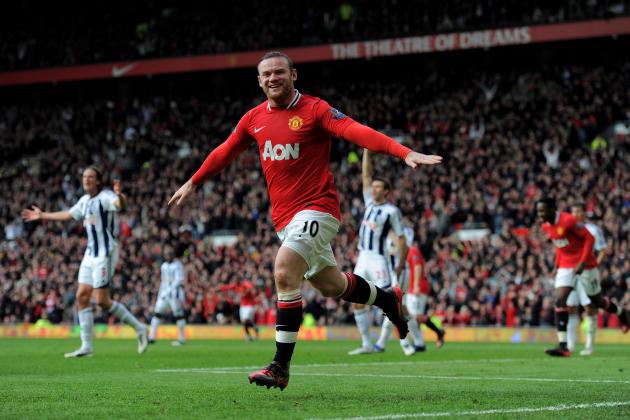 Michael Regan/Getty Images

What can't be said about the amazing year Wayne Rooney has had? Rooney has scored 22 goals in the EPL this season and has been the team's best offensive player.
Rooney has scored nine goals in the EPL since the start of 2012, which has been a major key in United's renaissance during the second half of the season.
Rooney also had two goals against Manchester City in the FA Cup in what was the match that started to turn around United's season.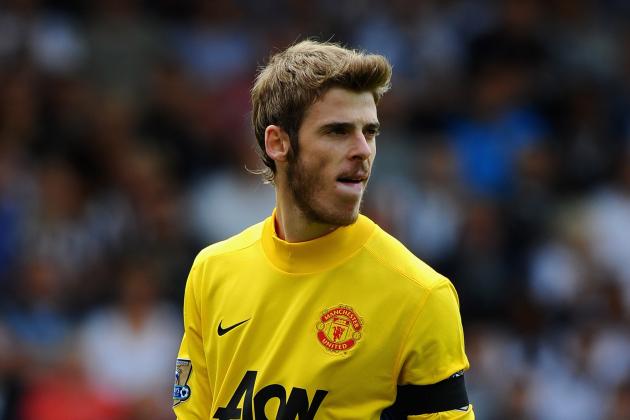 Mike Hewitt/Getty Images

After a bad start to his season that saw him lose his starting role to Anders Lindegaard, David de Gea has responded well since Lindegaard was lost for the season due to injury.
Before United's 1-0 loss to Wigan, De Gea kept five consecutive clean sheets in the league, which puts him among the top 10 in the EPL in that category. Along with that, de Gea has 87 saves, which is among the top 10 in the league.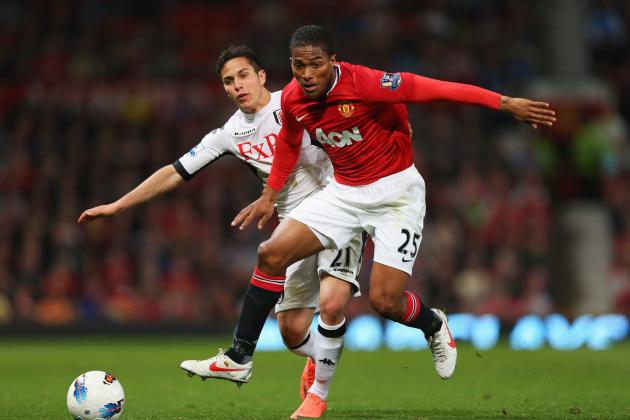 Alex Livesey/Getty Images

When injuries haven't slowed him down, Antonio Valencia has proven himself to be a major difference maker.
Valencia has four goals and 12 assists in just 18 appearances this season. Those 12 assists are the second most in the EPL, while those four goals include a late winner at Blackburn two weeks ago.
Furthermore, Valencia averages 2.4 key passes per match, the most of any player on Manchester United.