WWE News: Who Will Rise to Superstardom to Face The Rock at WrestleMania 38?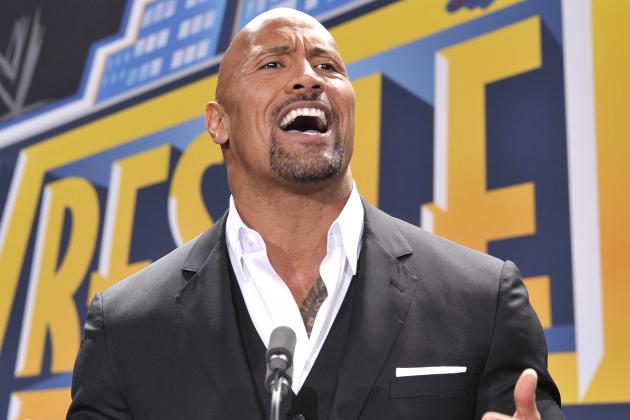 Michael N. Todaro/Getty Images
Which current star can help The Rock make an iconic trilogy 20 years in the making?
It's difficult to believe that John Cena's career was almost on the cutting room floor in 2002. Fortunes changed once he was able to show off some of his own personality during a Halloween sketch where he parodied Vanilla Ice. His rapper gimmick caught fire, attracting a whole new generation of fans to professional wrestling.
At that year's WrestleMania 18, The Rock faced Hulk Hogan in an aptly named "Icon vs. Icon" match.
It took a decade for another match to be considered the biggest of all time, and Rock vs. Cena certainly delivered that.
Which begs the question, who on the current wrestling scene is a diamond in the rough? Who is showing that "it" factor right now—and, who, in 10 years time, will have taken over the industry to be enough of an icon to stand toe to toe with someone of The Rock's caliber at WrestleMania 38?
Begin Slideshow

»
The trouble with any list is that someone always gets left out.
Here are some names that I think have the potential to be great, but they're getting lost in the shuffle. They're running the risk of becoming what Chris Jericho called "good hands," meaning they'll be tasked to deliver a great match, but not seriously pushed.
They all possess that superstar spark. I hope Creative gives them a chance, and I hope they make the aggressive most of it:
Tyson Kidd
Heath Slater
Kofi Kingston
Alex Riley
Roberto Rodriguez
No one is denying Dolph Ziggler's breakout potential, but he needs a new handle to carry him there.
Just as Dwayne Johnson shed his monikers until he discovered "The Rock", and Steve Austin's wife helped him find "Stone Cold," Ziggler needs that kind of character revelation and ownership.
Right now, Ziggler is busting his butt to talk and wrestle in front of the fans, but if he can engage them through an emerging character, he has all the skills to be the guy the company invests in.
The current TNA World Heavyweight Champion has been more than a fixture of the promotion since his 2004 debut, he's been a standout in every area—a heel stable, the tag team division, and singles competition. The Rock even recently tweeted a compliment of Roode's work.
Roode's wrestling focus is reminiscent to me of Triple H, and I wouldn't be surprised if he looked to "The Game" as an influence.
Though he is TNA loyal, Roode may one day reach the point where, creatively, he has done all he can do there. I can see him parting amicably with Dixie Carter, and moving on to stake his claim in WWE.
The South African sensation has more going for him than just the 450 splash that brought him to the dance. Good thing, too, because that's not the kind of finisher you keep in your move set until retirement.
If Gabriel is given the opportunity to display to audiences the personable nature he showed during that video package detailing his return home to Africa many months back, I think fans will embrace him.
Of all the WWE people on this list, there's something about this guy. He's the one I'd put money on.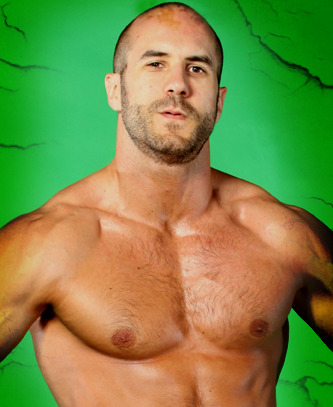 Antonio Cesaro, soon to be WWE Superstar
His real name is Claudio Castagnoli, and if you had the good fortune to see him wrestle on the indy scene, you know his time in WWE's farm league Florida Championship Wrestling is merely perfunctory.
Also at FCW is his longtime tag team partner, another indy standout, Chris Hero, rechristened as Kassius Ohno. It's encouraging to see WWE making the effort to sign accomplished acts, a strategy which helped the company's growth in the 1980s.
Castagnoli always impressed me with his in-ring storytelling. He's going to lead the charge of the new call ups, and I have no doubt the Swiss native will have a dominant and stellar WWE career.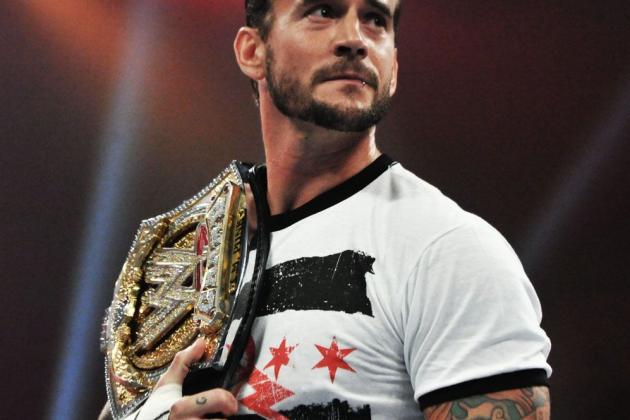 The best in the world.
What? But he's already an icon!
In fairness to that word which gets thrown around a lot, I don't think Punk is an icon yet. I'm very much enjoying his time with the WWE. It's like watching Savage or Piper in their first WWE run, and I hope we get a few more uninterrupted years of it.
But in 10 years, I expect Punk will have taken some time off and be ready for a return engagement. Whether it will be for a Chris Jericho-styled stay, or a limited run such as The Rock's, time will tell.
He'll be celebrated as an icon who defined an era, and something tells me he'd sooner test his mad skills against, and give the rub to, one of the new superstars rather than one of his contemporaries.
When I saw Alex Shelley wrestle a singles match at a Pro Wrestling Guerrilla event a few years back, I felt like I'd discovered a superstar. Had I been a promoter, I would have signed him on the spot.
The philosopher's stone of wrestling is how to engage the audience for a cold match, but Shelley was able to achieve that—so much so that I don't even recall who he wrestled. That's how good he was, he transcended everything else.
As one-half of the Motor City Machine Guns, Shelley and partner Chris Sabin are looking toward TNA tag team domination in the immediate future. Tag team or singles, this is the kind of talent you build a promotion on.
I had the chance to speak to Smith at the Resistance Pro show last month, where he defended his World Heavyweight Championship against Rhino. He said when he wasn't wrestling everywhere, from India, to Japan, to Calgary, he was training.
In his quest to study more submissions, he was learning some MMA mat techniques at Dave Batista's gym in Tampa, while also training with the legendary AWA and WWWF grappler Billy Robinson.
When I wrote of the show, I commented that Smith seemed 17 feet tall, and exuded star quality. With such confidence, an appealing personality, and an ever-expanding arsenal, there's no reason Smith can't be the next John Cena.