San Francisco Giants: 3 Questions Fans Want Answers to in the First Week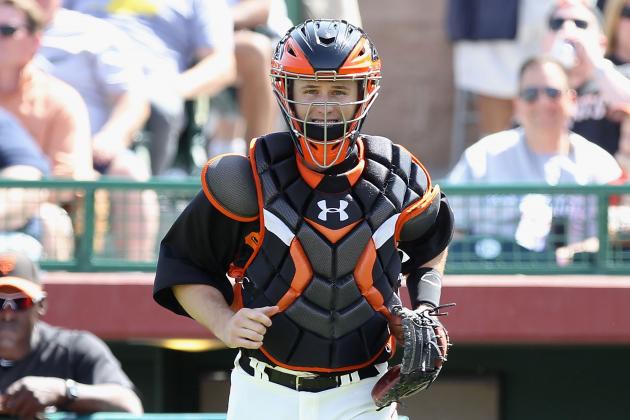 Christian Petersen/Getty Images

One of the downsides of the 162-game schedule is that it takes at least a month, often more, before our biggest offseason questions are answered. Will the Giants bullpen repeat its magnificent 2011? Is Ryan Theriot actually just Jeff Keppinger reincarnate?
These things take time. We've spent all winter debating the major-league potential of Brandon Crawford. Whether he goes 0-for-4 or 4-for-4 on Friday, we won't have an answer for a while.
One game is obviously just that...one game. But it sure feels good to be back.
Begin Slideshow

»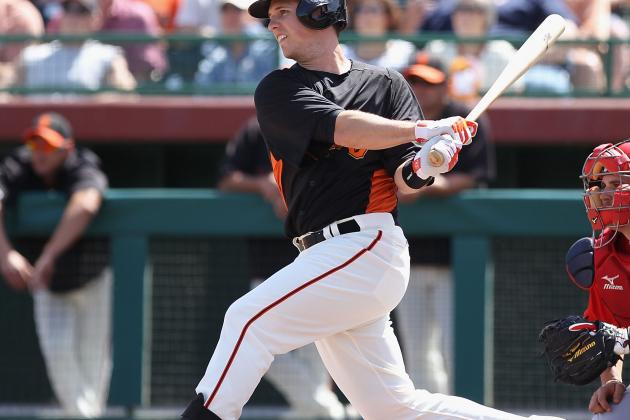 Christian Petersen/Getty Images

By OK, I don't mean "can he walk?" or "is he at risk for ankle arthritis in 20 years?" A burning question in every Giants fan's mind is whether Buster Posey can resume the other-worldly career arc that we projected him on just 12 months ago.
Posey was the savior. The best offensive prospect since Will Clark, the Rookie of the Year who stole hearts, healed the sick and gave San Francisco its first World Series.
Has the narrative been changed? Will Buster live up to the future we drew up for him after 2010 or is it forever hindered?
This might take a few weeks, but a collective sigh of relief will sound if Buster strings together a few multi-hit games on this first road trip.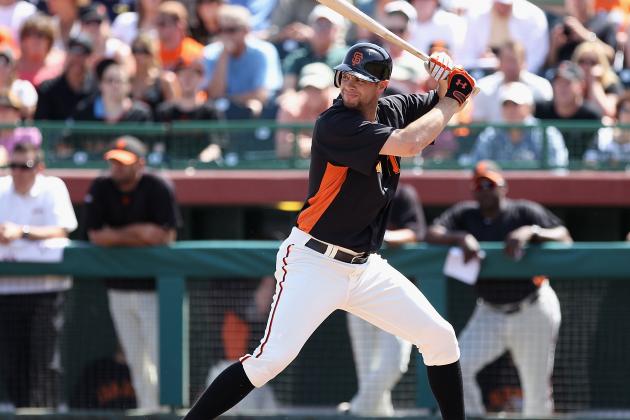 Christian Petersen/Getty Images

This is one of the great mysteries for the Giants. Does anyone know?
Last spring, Belt impressed during spring training, winning one of the final roster spots and earning the Opening Day start at first base, pushing Aubrey Huff to the outfield. Sound familiar? Yeah, that's because the exact same thing happened this season.
Belt struggled out of the gate last year and Huff stumbled and bumbled in right field, leading to a confusing season for the young rookie.
What will be different this season? How long is Belt's leash? Will Aubrey Huff's outfield defense improve at the ripe old age of 35? These things should be pretty apparent pretty early on.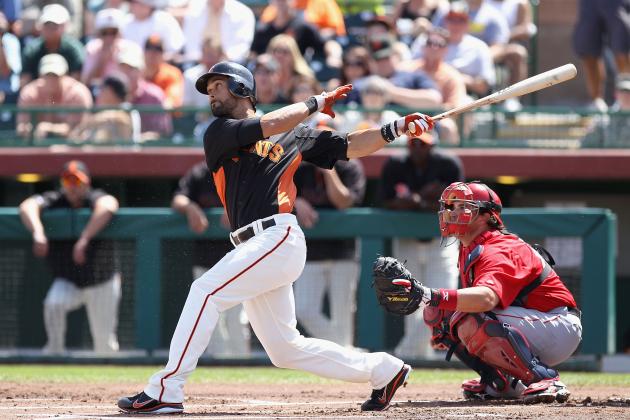 Christian Petersen/Getty Images

An upgrade over Andres Torres and Cody Ross, two borderline replacement-level outfielders? It should not be too hard.
The Giants are counting on Pagan to repeat his solid 2010 season and for Cabrera to continue his breakout campaign of 2011. If these guys decide to play at a level closer to every other year of their career, then we may have a problem.
They will likely hit in the first two spots in the lineup, two spots that put up pitcher-like numbers last season.
Both Pagan and Cabrera deserve a few months before we render a verdict. However, Giants fans will not be patient with the offense this season. Hopefully a hot start by the newcomers will ease these concerns.