LA Dodgers Free-Agent Talk: 5 Players They Should Pursue with New Money in Town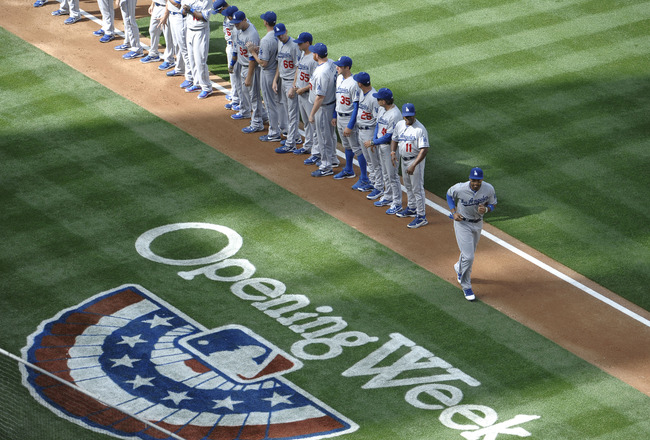 Opening Day is Upon Us!!!
Denis Poroy/Getty Images
Since the 27th of March, much has changed around Dodgertown. Fans are beginning to think blue again, and Opening Day has yielded success. Magic Johnson, Mark Walter, Stan Kasten and Peter Guber will become household names in Los Angeles with a winning bid of $2.15 billion.
While this season might not yield immediate results, the new owners look to renegotiate their TV deal after 2013, a la Miami Marlins. Another possibility is the launch of their own Dodgers network, which "could translate into nearly $300 million in revenue annually before the network sells a single ad spot," the Wall Street Journal reports. And just as the Marlins were this past offseason, the Dodgers look to be buyers come this offseason.
While many current teams are locking up their big players, such as the Reds with Joey Votto and the San Francisco Giants with Matt Cain, several major free agents have yet to be signed to long-term contracts.
The Dodgers apparently narrowly missed signing Prince Fielder, but hopefully Magic and his group will do a better job outbidding other teams come the 2012-13 offseason.
The Dodgers have much to look forward to this season, and, as always, Opening Day brings new hopes. On paper, the Dodgers don't seem to have a playoff-caliber team, but with Clayton Kershaw and Matt Kemp leading the way, they could make a playoff push.
The following free agents after next offseason will hopefully be wearing Dodger Blue in 2013.
That could translate into nearly $300 million in revenue annually before the network sells a single ad spot.
1. David Wright
Will Wright become a Dodger next season?
Patrick McDermott/Getty Images
While David Wright has the potential to be the top free agent of next year's class, he might not even become a free agent. The Mets hold a $16 million team option over the All-Star third baseman, but with the organization's ownership situation in its current state, they might have to buy out Wright's option at $1 million.
It would be a travesty to the Mets organization to let their homegrown talent leave, but with Wright's track record of injuries, his 2012 campaign will have to be stellar for the Mets to keep him at his price.
Over the offseason, the Mets cut nearly $50 million in payroll and will likely look to continue the trend next season.
Wright may not fit in their plans, and hopefully the Dodgers look to be potential buyers.
2. Josh Hamilton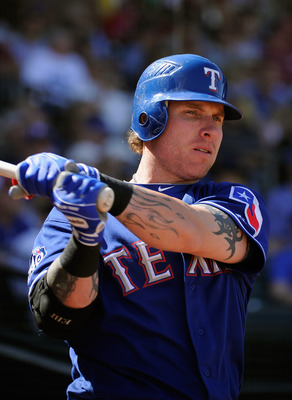 Who could see the Ham-Bone in Dodgertown?
Kevork Djansezian/Getty Images
Since his rise from being the first pick in the 1999 draft to the Tampa Bay Devil Rays, Josh Hamilton has had more than his share of ups and downs.
His well-documented problems with alcoholism and drug abuse came to fruition in his book, Beyond Belief: Finding the Strength to Come Back.
He has successfully kicked his habits, albeit his recent relapse.
I am a personal believer in Ham-Bone, and I believe that he would be a great addition to the Dodgers squad. Hamilton has even recently stated that he will not give a hometown discount to the Rangers.
3. Cole Hamels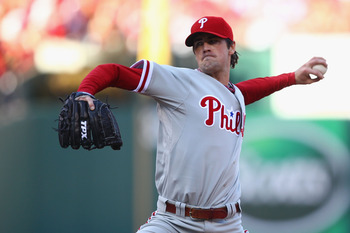 Dilip Vishwanat/Getty Images
Here's the big one—Cole Hamels is a Southern California boy who is due his money.
After the recent signing of Matt Cain will yield profits for the 2008 World Series MVP, who is a two-time All-Star and two-time, top five Cy Young vote getter.
His deal could equal fellow lefty CC Sabathia's seven-year, $161 million deal, and the largest offer should be from the Los Angeles Dodgers.
4. Zack Greinke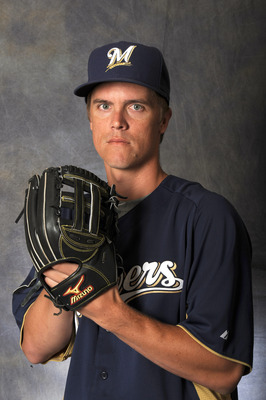 Rich Pilling/Getty Images
It seems as if the former Cy Young Award winner has disappeared into a void.
After being traded from the Royals to the Brewers at the end of the 2010 season for Lorenzo Cain, Alcides Escobar and two pitching prospects, not much has been heard of Greinke.
His 2011 season was marred by an abnormally high ERA, although his xFIP stood at a cool 2.56, lowest in the majors.
He recently hired agent Casey Close, a possible prelude to a huge contract over free agency.
5. Michael Bourn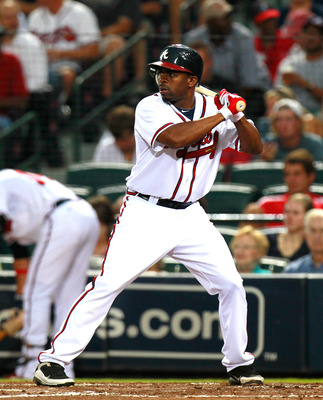 Kevin C. Cox/Getty Images
This is the end of the "elite" tier.
While Bourn has two aspects of his game—speed and defense—he is lacking in the power department.
The major-league leader in steals for the past two seasons looks prime to do so again, and therefore putting himself in position to get a great new contract.
A four- to five-year pact would be reasonable for the 29-year-old, who has averaged 59 steals over the past four seasons.
Keep Reading

Los Angeles Dodgers: Like this team?